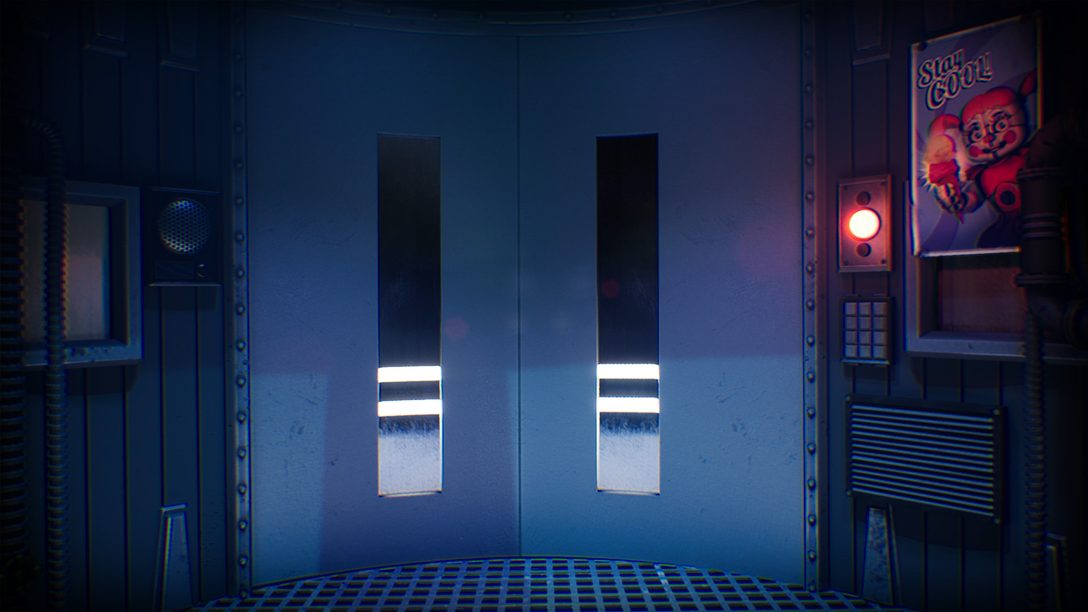 Find out if you have what it takes to be Employee of the Month in this all-new, fright-filled VR experience.
Five Nights at Freddy's: Help Wanted 2 is the PlayStation VR2 sequel to the terrifying VR experience that brought new life to the iconic horror franchise. Improving on the original title, Help Wanted 2 introduces several brand new minigames that bring you face to face with familiar characters and locations from the series' past. But all is not as it seems in this new job… It'll be up to you to brave through the horrors to figure out the truth.
Back in 2019, we were so excited to share the first VR Five Nights at Freddy's game, Five Nights at Freddy's: Help Wanted. Since then, we've been fortunate to release the VR DLC Help Wanted: Curse of Dreadbear, the first fully explorable Five Nights at Freddy's title Five Nights at Freddy's: Security Breach and we are currently adding another chapter to Security Breach's story in the upcoming free DLC, Security Breach: Ruin! With all this time and experience under our belt we felt it was time to return to VR and create a brand-new game with even more of what fans know, love, and fear.
Help Wanted 2 will feel familiar to players who experienced the first game, but with all new games, locations, story, and animatronics. Do your best to complete your work as fast and as diligently as you can, but be careful. One wrong move at this job can lead to… unexpected consequences. Utilizing the enhanced power and fidelity of PS VR2, this title will be the most immersive, heart-racing Five Nights at Freddy's title ever. PS VR2 sense controller and headset haptics let players feel every step, rumble, and shake as you race to complete your tasks on time. VR brings players even closer to the animatronics than ever before, just not too close, they have been known to bite.
Whether you're a longtime fan of the series or this is your first time working at one of the Pizzerias, Five Nights at Freddy's: Help Wanted 2 promises to excite, delight, and terrify you when it releases for PS VR2.
---
PlayStation Showcase 2023
---
PlayStation Studios & third-party publisher announcements
PS VR2 announcements
Indies announcements