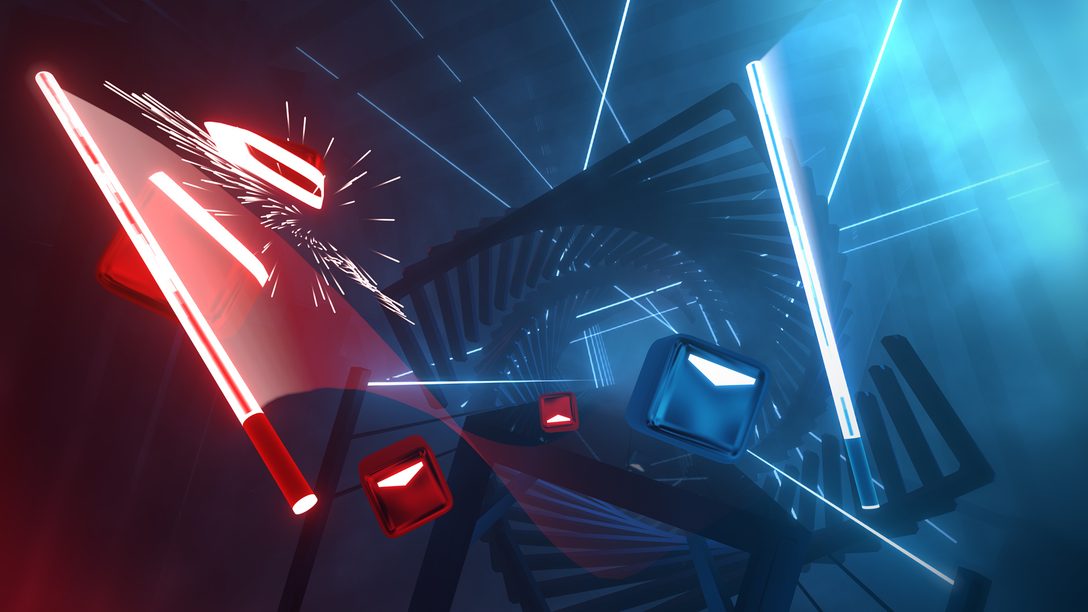 Beat Saber owners can upgrade the base game from PS VR to PS VR2 for free.
You heard right. Beat Saber, one of the best-selling VR games of all time, is now available on PlayStation VR2. And we're proud to announce that the Queen Music Pack is out now for $13.99 USD. With 11 iconic songs from the legendary rock band, the pack also features a new custom environment and unique light show for every song in the music pack.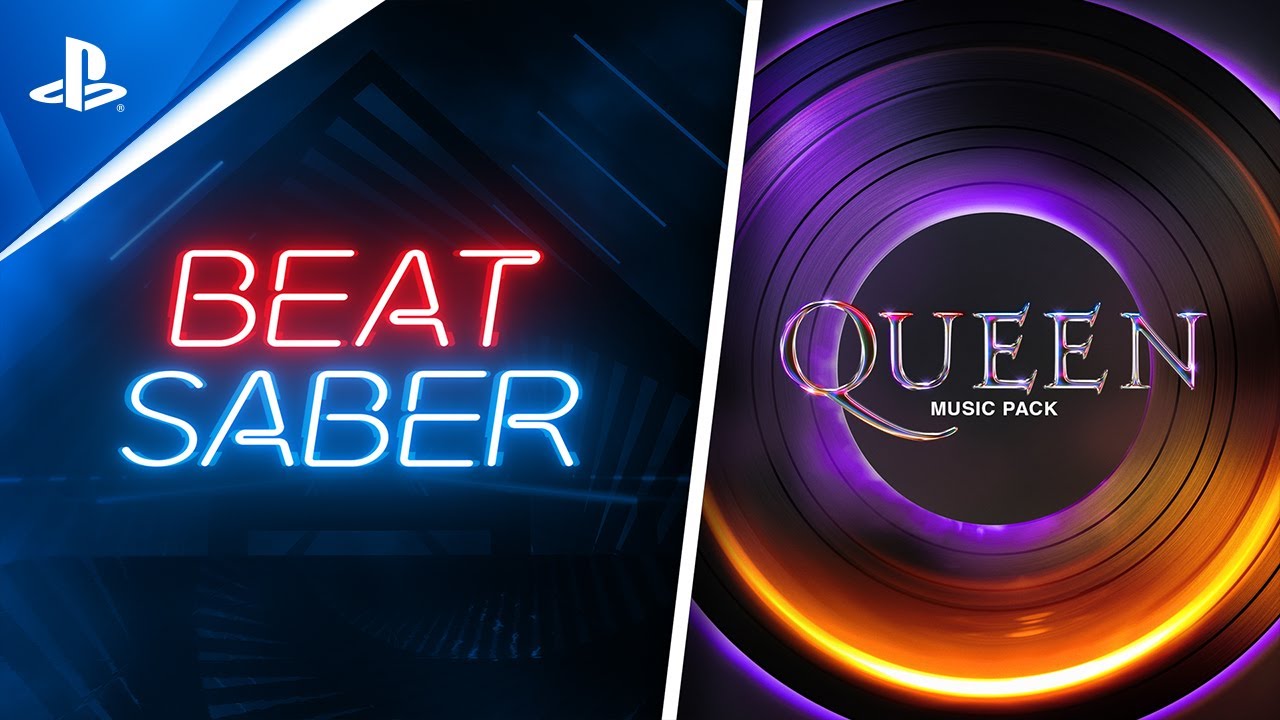 Enjoy improved performance with the PlayStation VR2 version of Beat Saber, compared to the previous PlayStation VR version. Better yet, if you already own Beat Saber on PS VR, you can upgrade to PS VR2 for free. Any Beat Saber music packs previously purchased on PS VR are also transferable to PS VR2 at no extra cost.
The Queen Music Pack is a carefully curated track list full of great rock anthems from the band that redefined not only the music industry but influenced culture and lifestyle as well. The new custom environment features the silhouettes of the band members and a beautiful light show, unique to each song. All the levels also include our latest game mechanic: Arc & Chain Notes. Music packs are sold as additional content to the game.
Check the Queen Music Pack Hit Tracklist:
Another One Bites the Dust
Bohemian Rhapsody
Crazy Little Thing Called Love
Don't Stop Me Now
I Want It All
Killer Queen
One Vision
Somebody to Love
Stone Cold Crazy
We Are The Champions
We Will Rock You
A lot has changed since 2018, when we first launched Beat Saber on PlayStation VR. We've released 5 free Original Soundtracks and 17 music packs featuring artists like Imagine Dragons, Lady Gaga, The Weeknd, Linkin Park, Billie Eilish and more. We launched trending songs like Pop/Stars and fun meme songs like Crab Rave. Beat Saber now has a library with almost 200 songs from chart-topping artists and indie darlings.
Through the years we've added multiplayer and avatars to celebrate our community and give players meaningful new ways to play with others and express themselves. We developed new features, game mechanics and game modifiers to make the game an even more engaging and fun experience. And as our team has grown so has our community around the world.
Today, we're proud to bring Beat Saber to PS VR2 and add music from Queen, one of the most influential bands in the world.
We'd like to thank every single one of our players and community members who have supported us through the years. Thank you for all the support, love, and excitement that you continue to share with us. If you're joining us as a new player, we're happy to welcome you to our enthusiastic community. If you've slashed away on PS VR before and are now upgrading to PS VR2, we're excited to see you back!
---
PlayStation Showcase 2023
---
PlayStation Studios & third-party publisher announcements
PS VR2 announcements
Indies announcements