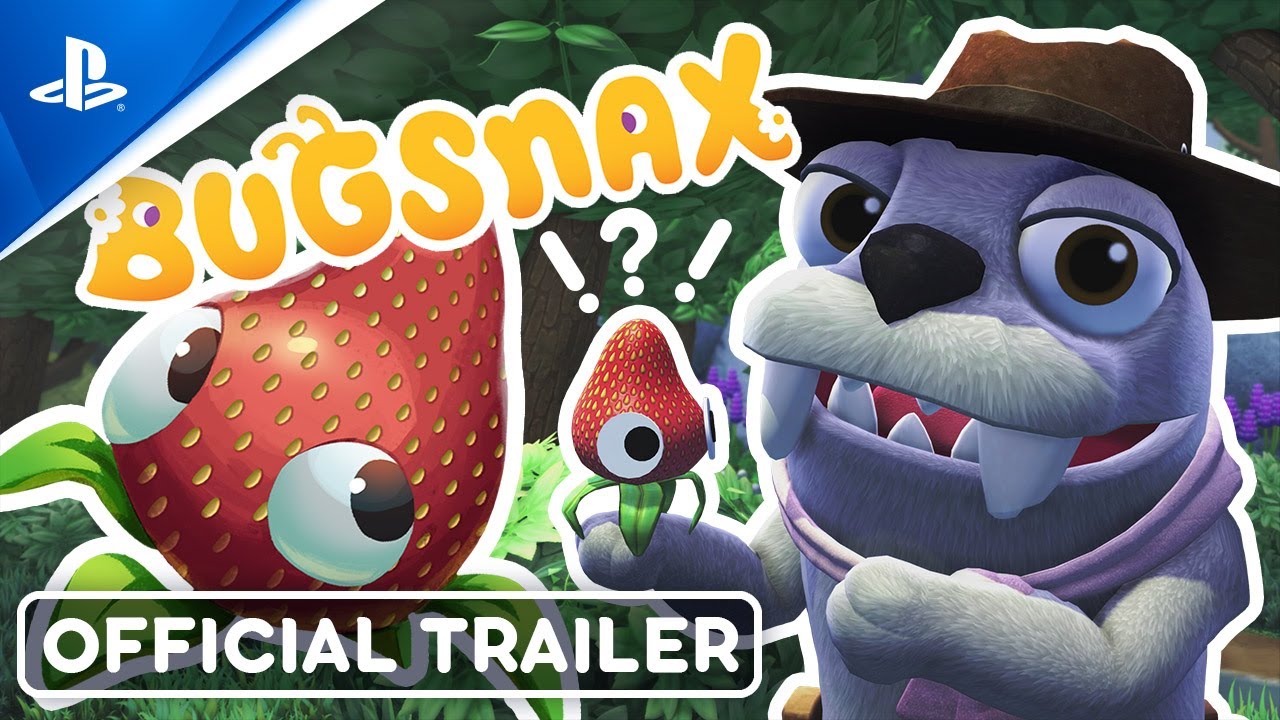 Explore whimsical Snaktooth Island in search of answers…and a snack, maybe.
At Young Horses, our team of nine has been working hard for the past six years to follow up our slapstick fatherhood simulator, Octodad: Dadliest Catch. Since our new game features neither cephalopods nor fathers, this is a bold new step for us! But that's our mission at Young Horses: to create original games that are odd, charming, and mildly concerning. And with all that in mind, we're proud at last to announce Bugsnax, coming to PS5 and PS4!
So what is Bugsnax, anyway? In our first-person adventure, you play as a journalist who receives a mysterious film from the disgraced explorer, Elizabert Megafig. She's invited you to Snaktooth Island to witness her latest and greatest discovery: Bugsnax! Lured by the promise of a great story, you travel to the island to interview Elizabert and her group of misfit grumpuses. In the pursuit of your big scoop, you get caught up in hunting Bugsnax, feeding grumpuses, and solving the mysteries of the island…
What are these half-bug half-snack creatures, really?
How do they affect the bodies of those who eat them?
And most importantly, why do they taste SO GOOD!?
We've also been hard at work integrating the features of PS5. I've personally been super excited to see the dynamic feedback of the DualSense controller bring life to our world! Feeling vibrations change with the terrain underfoot, the triggers tensing as I snap a trap shut on a Bugsnak, and then hearing its cute little chirp through the controller speakers right next to my face — it's honestly so cool.
I feel like we didn't take enough advantage of the DualShock 4 with Octodad, so I'm glad we're using all the features of the DualSense controller on Bugsnax! My team is still exploring all the potential for immersion (and in the case of multisensory belch feedback, I kind of hope they stop).
It's been a long road, and we're excited for all of you to discover the strange and delightful world of Bugsnax on PS5 and PS4 this holiday season! We'll have plenty more info to share between now and release, so stay tuned.
<3 Young Horses
---
PlayStation 5 – The Future of Gaming
---