One of VR's biggest little heroes returns.
Hello again,

It is hard to describe my feelings today as I represent the Polyarc team in sharing the news that fans around the world will soon be able to—quite literally—open the next book of Moss and reunite with our brave mouse hero Quill and her beloved uncle Argus. Since we released Moss in 2018, fans have been telling us they want to learn more about the stories within Moss, explore more of the beautifully crafted environments, and experience more adventures with their new friend Quill. And finally, today, we can stop saying that "we have nothing to share at this time" and instead confirm that we are indeed bringing fans exactly what they've been telling us they want with Moss: Book II.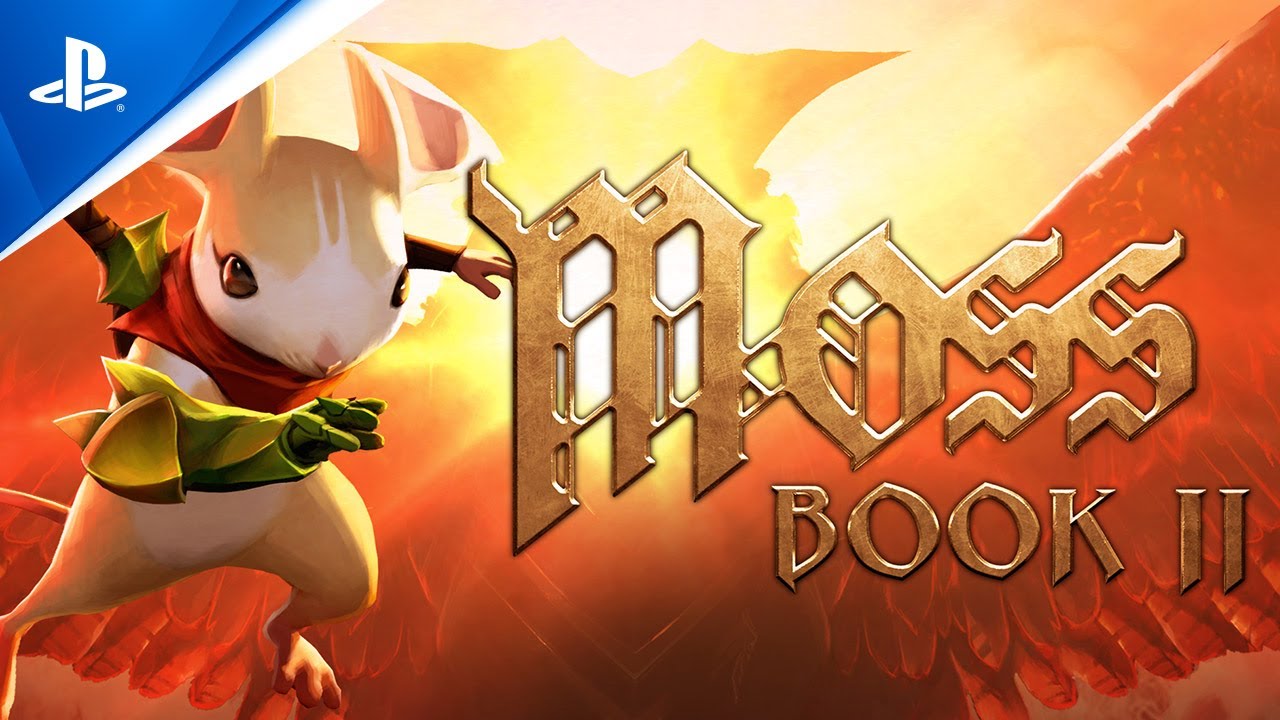 Today we shared a sneak peek into what lies ahead for Quill in our announcement trailer as part of State of Play. The trailer highlights several new locations, interactions, and dangers that you'll face on this follow-up adventure.
In Moss, players built an extraordinary bond with Quill. They not only lifted her up guiding her throughout gameplay, but they also reached into the world as their own character—their every action had an impact. Players will return to this role in Book II with the story picking up right where things left off following the successful rescue of uncle Argus. Their adventure continues with the revelation that a winged tyrant leading the Arcane forces has turned its focus on Quill and is now on the hunt for her within the hexed castle where her uncle was held captive. Lined with dangerous terrain, challenging puzzles, and enemies twisted in fire and steel, Quill's journey will be trying—filled with triumph and heartbreak alike—but new allies, old friends, and the very nature of the castle itself can help as she works to save the world from a great unmaking.
Our hope with Book II is that players are once again reminded of the joy of physical interaction and the power of the emotional feedback they can experience within VR. Meeting up with Quill and her uncle again in the world of Moss isn't from an outside vantage point—players are physically inside of the world, and they share a real presence with those characters. It's that immersion that makes the journey feel all the more real and the stakes even higher.
Within Book II, players will be treated to new mechanics, environments, enemies, and abilities. Along with new weapons like the hammer and nature attunement ability for creating new pathways for exploration, we were excited to build upon the player's ability to charge Quill's weapons. This not only provides Quill unique ways to solve puzzles, uncover secrets, and defeat enemies, but it feels really good to be able to reach out and connect with her through that kind of teamwork.
We've said it before, but I feel it is important to say every time: Polyarc's goal is to make the most of the capabilities of VR to create truly immersive gameplay experiences that ask the player to interact with the world and its characters in compelling and rewarding ways. It takes a lot of effort to craft a world like this, and the entire team has been paramount in accomplishing these goals. We're proud of what we're showing the world with this trailer and are excited to share more in the coming months.