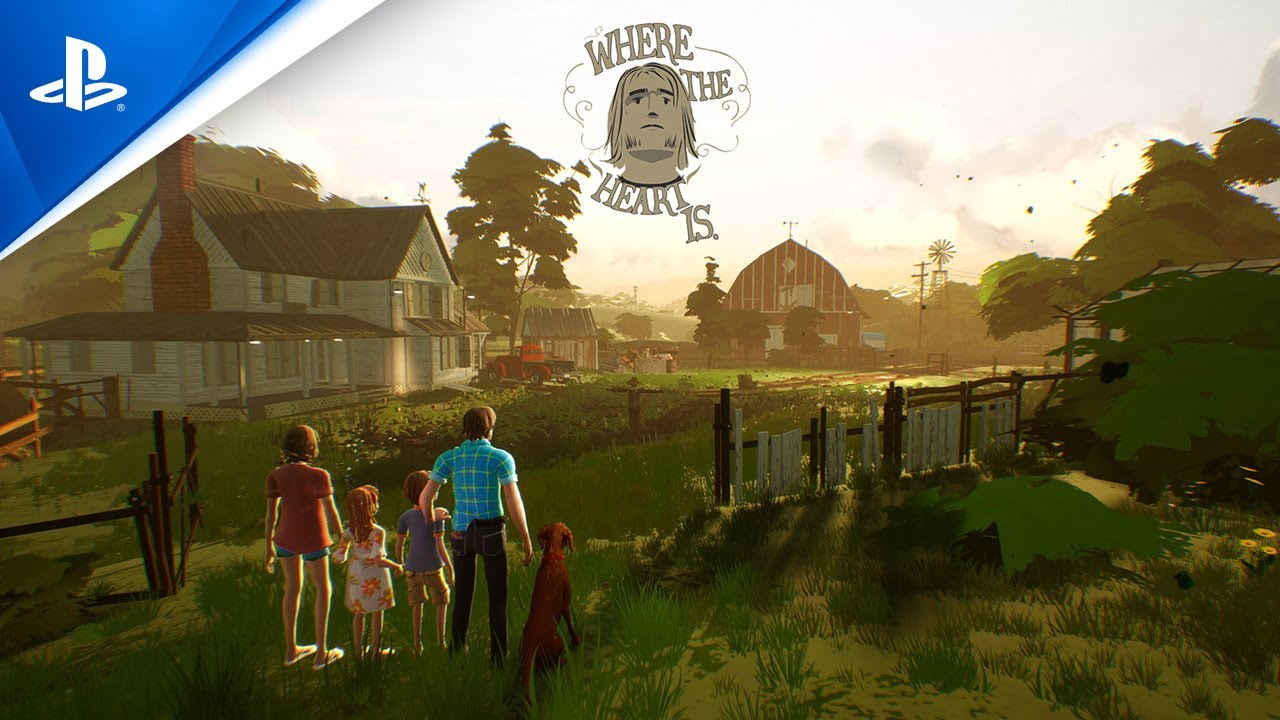 Armature's new game draws inspiration from both imagination and reality to answer, 'What if?'
Update: The title of this game has been changed to Where the Heart Leads.
When I was a kid, I was fascinated with this idea — that a world you never knew existed was hidden in and around the world we live in. It was a common thread in the books and movies I grew up with. Some of these stories were more fantasy, some more science fiction, but they all shared the thought that right around the corner, there could be something unexpected and new. I always liked that.
These days, more and more of the art and design I do is influenced by my everyday conflicts, experiences, and relationships. I find myself always intertwining reality with creativity, through music, games, or both. So, when I was developing the concept for Where the Heart Is, I kept coming back to that intersection of ideas. But what was most important to me was how to present those ideas to players. How can I place real-world choices on the shoulders of surreal incidents and present those choices in a different light than what's been seen before?
Life is a dream
Where the Heart Is reminds you constantly of this interplay between the grounded and the ethereal. We take the player from surroundings like this…
…to surroundings like this, in the space of seconds.
When our main character, Whit, gets lost in a cave and can't find a way out…
…memories of his father create a new space to explore.
The lines between the concrete and the imagined blur together as you explore Whit's past and future. This reflects how we live through our experiences — in the real world and in our minds, simultaneously.
Choice and consequence
Part of making choices that feel tangible, like the ones we make daily, is the sense of finality, of not going back. In this game, decisions big and small add up over time to create entirely different gameplay paths and outcomes for the characters, and it won't be possible to see them all in a single playthrough. Like in life, the path you're currently on might not have clear resolutions at the start, but the more you travel down it, the more your actions are reflected in your overall story.
For example, the main character's brother, Sege, struggles as a teenager between his passion for art and pressure from his parents to finish his education. He has a place where he goes to escape this conflict; you can confront him here. Your history up to that point is reflected in your conversation.
You get to choose how Whit responds to his brother. Do you support his choices and tell him to risk everything? Do you tell him to get his act together? Ultimately, your responses help determine if you later find him living here…
…or here…
…and each of those places represents a very different version of the man he becomes.
My emotional connection to the game comes down to a simple thought: "If I had to do it all over again, what would I change? Could I be better?" Better is negotiable, maybe, but still something to think about.
Moments and milestones
It was important to us that we show characters throughout all stages of their lives. You'll follow Whit from childhood…
…through adulthood… into middle age and eventually, his twilight years.
You'll also see what becomes of Whit's children, as they grow into their own…
…and experience all the moments that add up to make a life — tragic, joyful, funny, and just plain strange.
Characters in the game are represented by forms that symbolize past and future. They show emotion, move through the level, engage in dialogue, and react. They are your tangible connection to the unfolding story.
See you on the other side
Most of my career, I've worked on action titles, so this was an opportunity to do something character focused, a slow burn that reveals itself in bits and pieces. With Where the Heart Is, we're combining reality and imagination in order to present something that I hope is engaging and endearing.
There is a lot of reading throughout the experience, but the pacing can be your own. The game can be saved at any point, picked up and put down like a well worn book.
Thank you for taking this first look into Where the Heart Is. Take care!
We'll be showing off more materials covering the characters and the game's setting as we get closer to release, so please come find us at the following links:
---
July 1 Indie Reveals
---