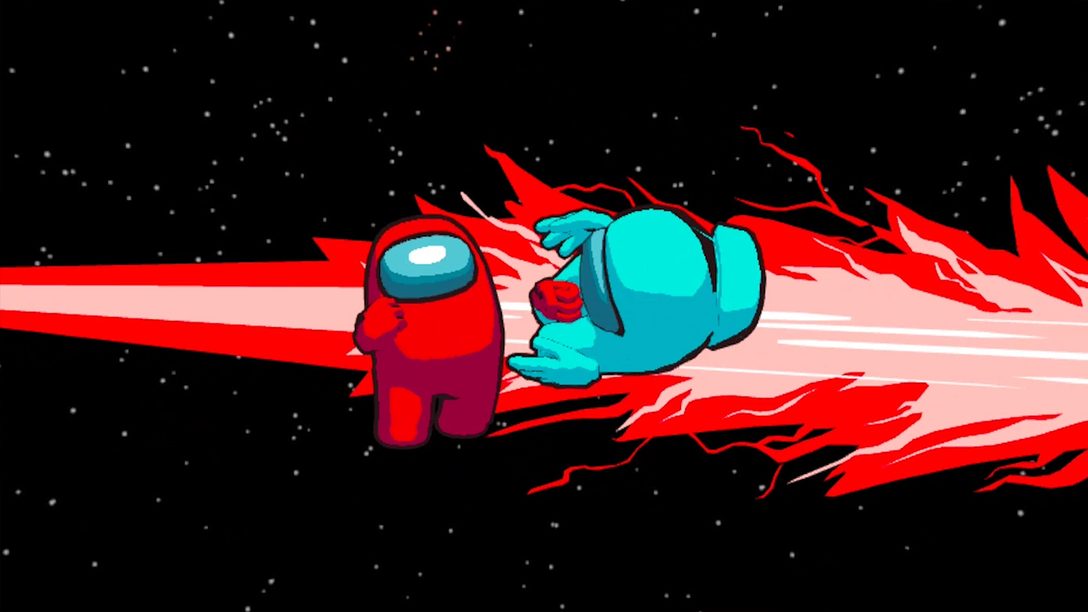 Teamwork and betrayal in space like you've never seen it before.
Hey everyone — Schell Games team here with a new emergency update!
Schell Games, Innersloth, and Robot Teddy are excited to announce that Among Us VR is coming to PlayStation VR2. We've been working hard to bring teamwork and betrayal (in space, of course) to our PS VR2 Crewmates — it's officially on its way, Beans. Check out our new announcement trailer.
Prepare to grab your fellow Crewmates and launch into the VR version of this hit multiplayer social deduction game, adapted from Innersloth's beloved and global phenomenon, Among Us. Play with 4 – 10 players as you complete individual tasks and (hopefully) work as a team to survive across not one but two maps — The Skeld II and Polus Point. But beware. One or more random players among your crew are Impostors bent on sabotaging and killing everyone, or maybe that'll be you? Don't give yourself away.
Alongside the core Among Us gameplay many of you have come to adore — tasks, sabotages, venting, emergency meetings — Among Us VR also includes new tasks designed just for the VR game and all of its new-perspective glory. You'll also be able to explore many new features reimagined for VR, including 3D cosmetics (paid DLC and free hatssss), proximity voice chat, accessibility, and comfort settings, safety and in-game moderation tools, crossplay compatibility, and not to mention custom lobby settings (the gameplay combinations are wild with endless possibilities, Beans).
Of course, we can't not mention our maps — Among Us VR now has two maps that PS VR2 players can traverse, plot, and complete their tasks in. The Skeld II, our first map, is inspired by the original game's The Skeld. The virtual rooms will give you the nostalgia of its predecessor, but be sure to really keep an eye out because deceit and debauchery hits differently in VR, do you really know who's behind you at all times?
Polus Point is our most recently released map, and although it's inspired by Among Us' Polus map, it's not a true one-to-one adaptation, but a new map design in all its chilly, yet hot majesty. Just look at those donut boxes. Polus Point features 50% more tasks, nine new rooms with *cough* delicious hidden objects, and brand-new kill and ejection animations. You're going to "lava" it, Beans.
So get some air (looks around Oxygen Room) and stay tuned, PS VR2 Beans (in-game currency), and more importantly, stay suspicious.
Among Us VR is coming to PS VR2 at the suggested retail price of $9.99 USD / £9.99 / €9.99. Wishlist on PlayStation Store today.
---
VR Day: All Announcements
---