Survive as long as you can in this post-apocalyptic showdown.
Hey everyone! I'm TamTu, community manager at Vertigo Games and today I have some exciting news to share with PS VR fans.
Ever since we first revealed After the Fall, our team has quietly worked away to bring you the most thrilling VR co-op action FPS that will pit you and your friends against a post-apocalyptic VR world in a raging fight for survival. Today we are excited to announce that After the Fall is coming soon to PS VR with full cross-platform multiplayer support.
To celebrate, we have released an all-new cinematic trailer which introduces the four heroes of After the Fall as they have left the semi-comfort of their underground hideouts to venture out into the treacherous, ice-covered snowbreed territory above: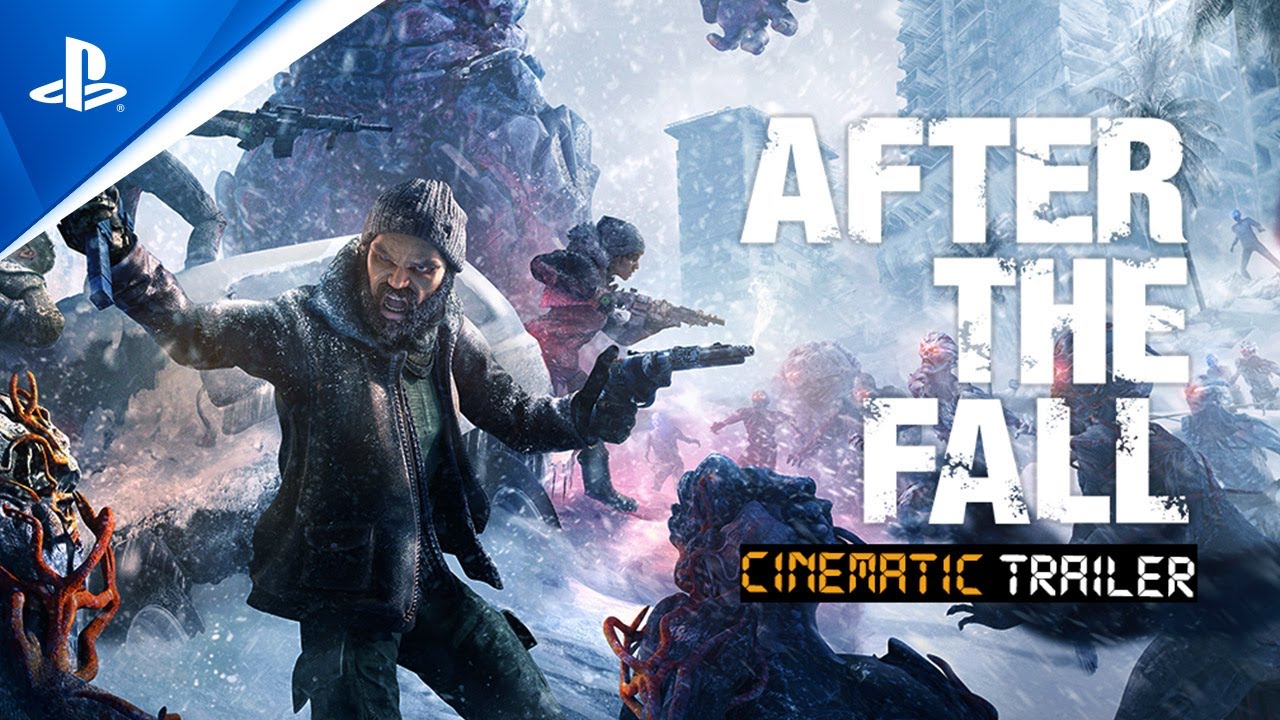 Now that you've watched the cinematics trailer, we'll consider your memory refreshed on what snowbreed are – the ferocious, undead creatures that are roaming the frozen remains of an alternate 1980s LA. Though they are undead, they are nothing like the average zombie: snowbreed are terrifying, ferocious monsters that move around in hordes – not unlike a pack of wolves – waiting to strike in big numbers. And while you try to keep your head cool fending off these huge hordes with your friends at your back, you will want to watch (and listen) for the more twisted types; from towering brutes that can instantly flatten you with a strike of their huge ice fist to decapitators that will grab you by the neck to pull you off the ground.
Aside from the cinematics trailer, sometime during the next couple of weeks we'll be revealing an all-new gameplay trailer showing off what to expect when you're venturing out into the world of After the Fall with your friends, players you meet in camp, or the friendly AI companions that will be at your side if you're going at it solo. Keep your ice peeled!
Armed with full VR motion controls on dual PS Move controllers or the PS VR Aim controller, After the Fall will make you feel like your favorite, slightly overpowered 1980s action hero as you engage in the game's high-paced combat with real-life movements. Aside from the more conventional weapon types, you'll be able to gear up with weaponry and tools that are heavily inspired and rooted in 1980s culture. Unlocked that iconic cassette player-turned-missile launcher to keep the hordes at bay? Don't rest on your laurels just yet, because no mission will play the same twice. We'll keep you on your toes whether it's your first playthrough or 50th.
Want to prep for the most intense VR apocalypse experience, and take the city's future into your hands? Round up your friends, head on over to the official website and subscribe to the newsletter for a chance at closed beta access.
---
PS VR Spotlight announcements
---