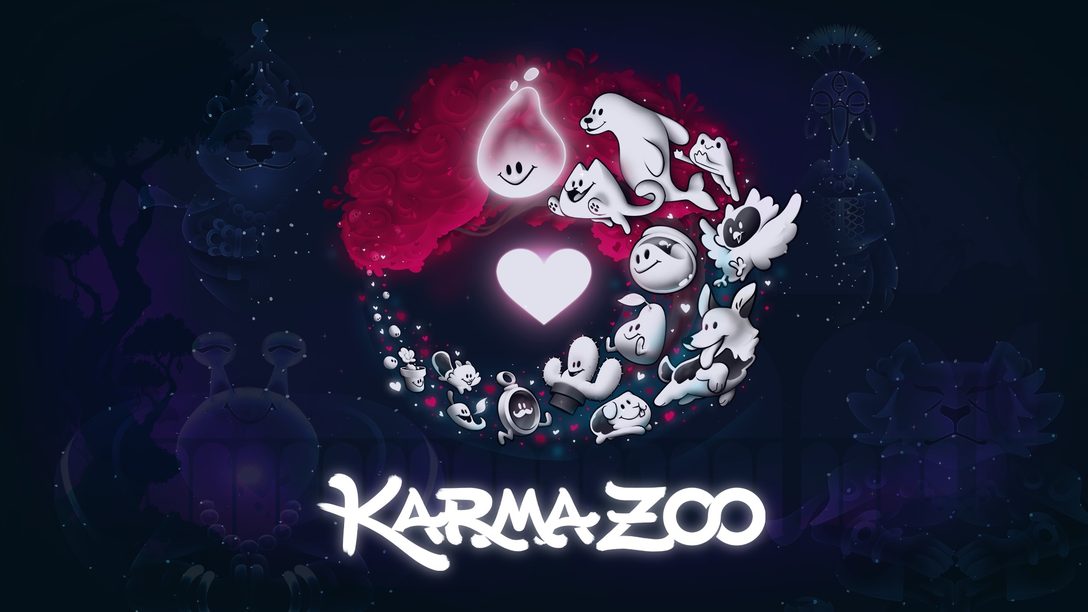 Joyful and altruistic platformer features over 50 characters with special abilities to collect.
KarmaZoo takes cooperation to a new level with innovative multiplayer mechanics. We created a joyful and altruistic game that brings fresh air to a beloved genre. It's a platformer for two to 10 players. Enjoy it with old or new friends in public matchmaking, private lobbies, or local multiplayer.
50+ characters with different special abilities bring new ways to help and score
Co-op mode is all about the team, even carrying your friends to victory if you have to. Make yourself useful to score precious points and collect sweet Karma. Good thing there are a million ways to help. You see platformer, and you think: jump, roll, dash, but what about sing, blaze, splash, slap, dance, carry, charge, smash, spit!? Get ready to find your own ways to bring your team to victory.
Sacrifice is a building tool
Be brave and jump headfirst into a bed of spikes to drop a tombstone. Everyone will then be able to walk on it to reach the other side, sending precious Karma your way. Help your teammates score by lighting up the way, holding the door, propelling them into the air, or even slapping them (helpfully). To change your surroundings, you can blast walls open, make terrain sticky, or bump into a flower block to create a ladder.

Help to score
Whenever you sing to activate mechanisms with your beautiful or slightly annoying voice, you'll score if it's helpful to someone else, even more if you help someone solve a puzzle. Want to share some extra love on top? Send a cheeky Karma Kiss. It doesn't just feel warm and fuzzy, it also gives an extra point. So don't be stingy. You'll share everything with your team: the love, the failures, and the victories. If you fail your run, you get to keep the points you have earned yourself. But if you succeed with your crew and feed the Karma Tree, you'll earn the Karma for your entire team. Vote for the next bonuses on the inter-level screen and choose wisely to make each game different and fresh. Winning goes a long way, so stick together and look out for one another.
One for all and all for you
Cooperation is special in KarmaZoo. Nothing you can do in this world brings more satisfaction than helping others succeed and sharing the glory with a team. That's what KarmaZoo is all about. Succeeding together with random people or good friends and finding bliss in cooperation, even when a well-oiled plan falls apart.
And for dessert
Ah, by the way, we couldn't resist adding a competitive party mode with a bunch of mini-games to enjoy on your couch or with friends online. Same characters, same powers, but different intentions. Who will bring the coveted Tournament Totem back home tonight?
KarmaZoo is coming to PS5 on November 14. Play locally or online, cooperate or compete in 22 languages, and with crossplay. See you in the Zoo.
---
Indie Day October 2023: All Announcements
---