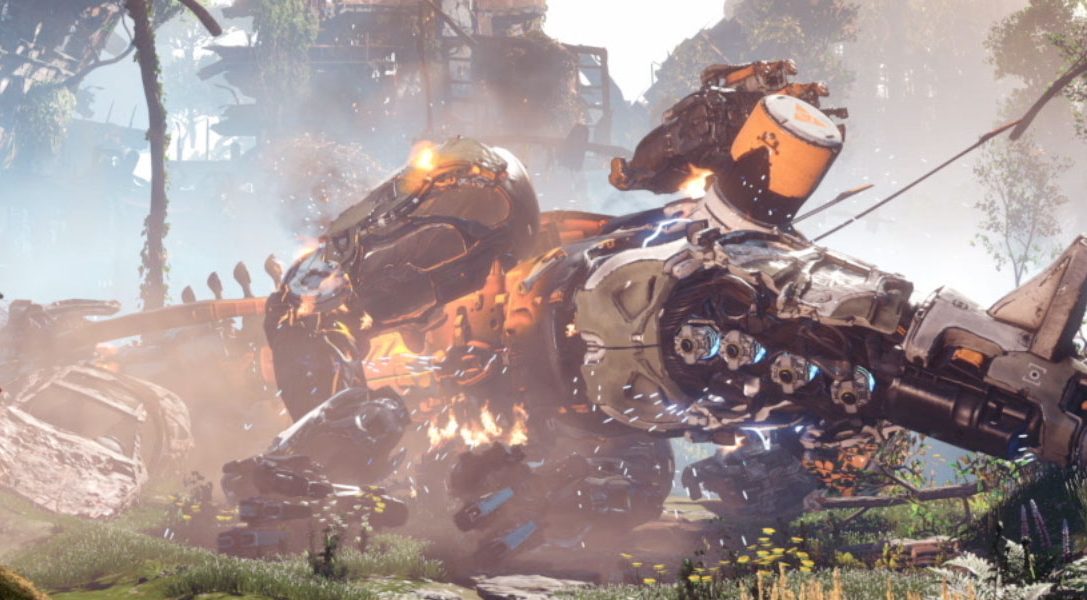 A world's rebirth sets the scene for next month's release of the action RPG from Guerrilla Games
Today we're proud to premiere the official TV commercial for Horizon Zero Dawn, which starts airing in theaters, TV and online this month.
The commercial opens on a time-lapse view of a world reclaimed by nature after a mysterious cataclysm, leading up to the era presented in Horizon Zero Dawn. It's an era in which mankind is no longer the dominant species, and machines prowl the ruins of civilization. Check it out in 1080p or dynamic 4K:
What do you think? Are you as excited about the approaching launch of Horizon Zero Dawn as we are? You can expect more news about the game in the coming days, so stay tuned to the official PlayStation Blog and Guerrilla's own Facebook and Twitter pages for all the latest information. Horizon Zero Dawn is now available for pre-order from PlayStation Store, so make sure you pre-order your copy today!