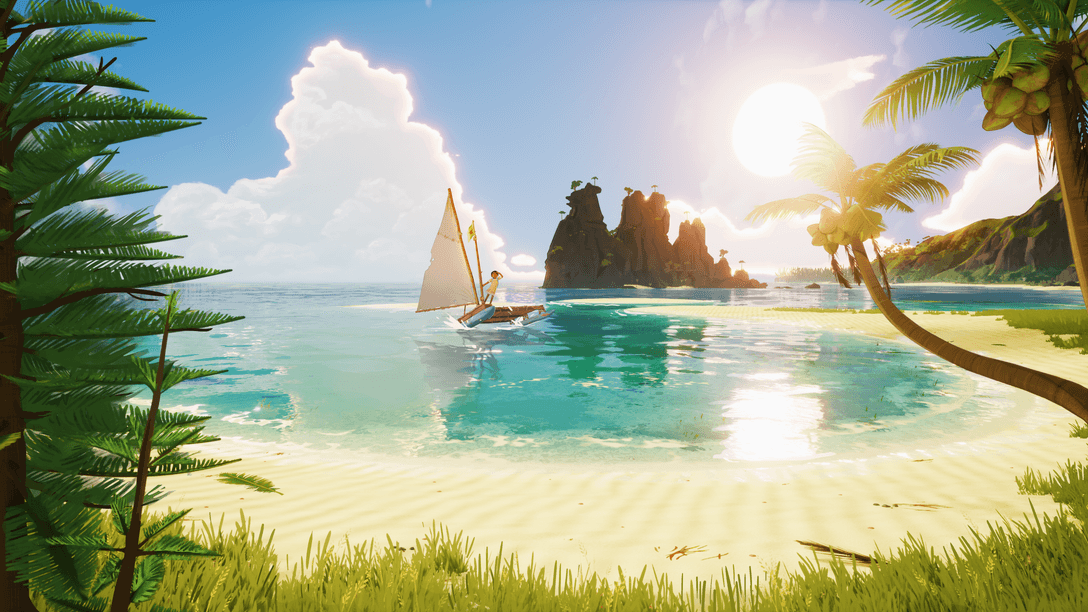 Discover some highlights of what to expect in this tropical adventure!
Hey everyone, happy 2023! I'm Phil Crifo, Tchia's Game Director and Awaceb Co-founder. Last year was a very busy and exciting one for us, and I would like to give you an update on the development of Tchia and offer a sneak peek into the game. As you'll see, it has come a long way, and we're happy to announce the game is coming to PS4 & PS5 this Spring (stay tuned!).
A trip to our homeland
As you may know, Tchia is inspired by our homeland, New Caledonia, and it was super important for us that folks who worked on the game got to experience those landscapes, wildlife, cultures, languages and customs firsthand. If you're interested in finding out more, we have already released a 3-part series on the topic.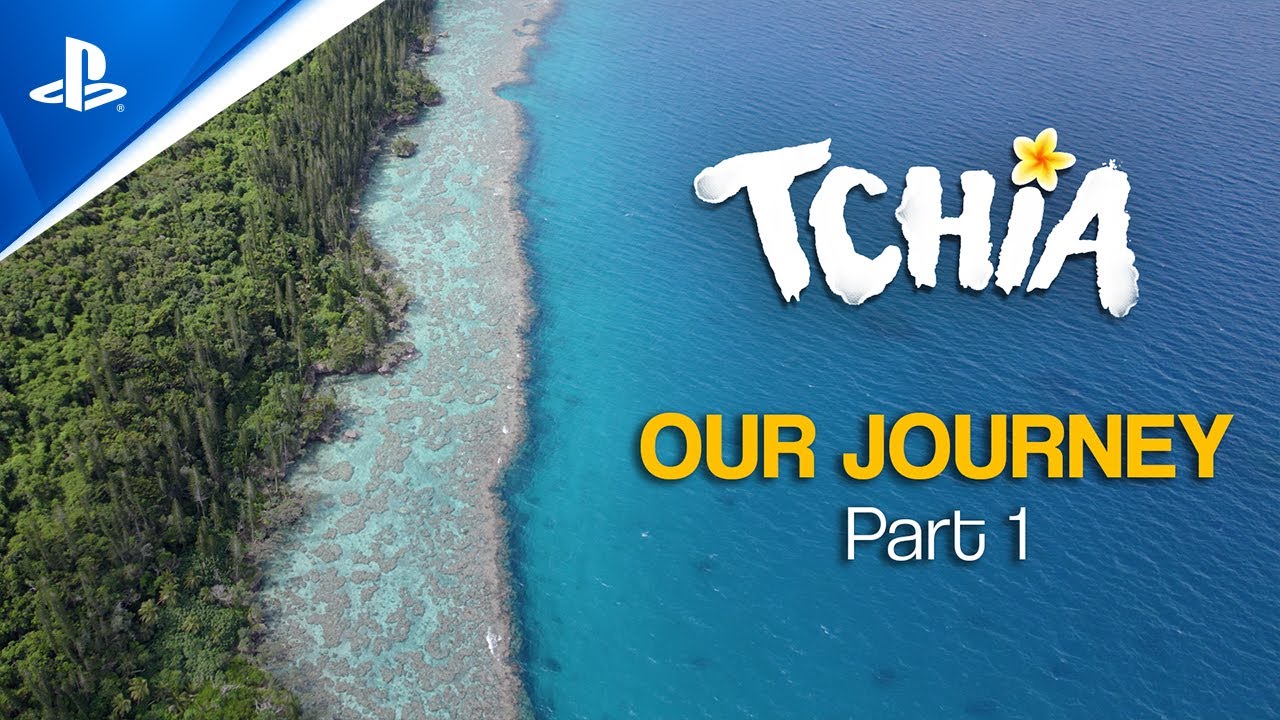 Everything in Tchia is infused with the local culture of New Caledonia. This includes all the various landscapes that we recreated in the open-world archipelago, and that you can freely explore, swim or navigate around, and even climb on if you'd like!
This is also the case with our cast of characters that you will meet throughout your journey. We have worked with local talent to voice everyone you will encounter in either Drehu (one of the most ancient local New Caledonian languages) and French. As you can freely explore the archipelago in Tchia, we encourage you to try out various side quests to acquaint yourself with some of the island's inhabitants and learn more about their culture and individual personalities.
Music, finally, is a major component of your adventure. All sounds and sonorities are inspired by traditional New Caledonian culture and folklore. You'll try these out for yourself using your trustworthy Ukulele! More on that below.
Development milestones
2022 was also the year where Tchia shaped up into its final form.
To celebrate the approaching conclusion of this great adventure, and to thank you for your support and patience throughout development, here are a few highlights of what you can expect from Tchia.
Soul-Jumping
One of the main mechanics in Tchia is called Soul-Jumping. Soul-jumping lets you take control of any object or animal you can find. Any by any object we mean just that – swim as a turtle, fly as a dove or launch yourself at enemies as a lantern plus so much more. Ever secretly wished you were a coconut? Well, now is your time!
Each object or animal you can possess allows you to experience a specific move set. And with a bit of dexterity, you'll learn unique tricks that will allow you to chain Soul-Jumps and even use a secret feature we call the Soul-Canon! You'll need to be careful not to deplete your stamina to keep control of your animal or object. As you explore the world and complete challenges, you'll upgrade your stamina bar for even more Soul-Jumping action.
Ukulele
Tchia's fully playable ukulele will be a trustworthy companion throughout your journey. It's fully playable and we've even been able to re-create some famous tunes by playing around with the various chords and tones implemented in this system. You'll also encounter scripted events that will teach you traditional music pieces, but don't worry if rhythm is not your strong suit. Tchia is super accessible, so even a Ukulele novice can complete these challenges. Getting 100% may be another story though, we can't wait to see some of you take on the challenge.
Finally, your ukulele lets you trigger the special 'Soul-Melodies'. Once unlocked, these mystical tunes will affect the world around you, from changing the weather to invoking magical plants and creatures to ease your journey or reach specific quest elements quicker.
Explore
Exploration is at the heart of Tchia. You can free-climb any surface and soar the skies with Tchia's glider made of woven coconut leaves. Whenever Tchia is in mid-air, you can use special tricks to spin in various ways and show off your acrobatic skills. Those skills can also be put to the test in diving board challenges, so be on the lookout for those! That's just one of a range of mini-game challenges to enjoy. There's also racing, shooting ranges, and even claw machines! Each providing rewards ranging from useful items to progress in your quest, or to customize Tchia, her backpack and glider. You'll encounter those challenges and many other hidden secrets as you sail around the archipelago's glistening lagoons and dive to the depths of the coral reefs.
Thanks again for all the love and support you keep sending our way!