How  Awaceb is infusing it homeland's culture into an open world tropical adventure. 
Hello! I'm Phil, Game Director on Tchia. Following the exciting announcement that the game will be coming to PS4 and PS5 at launch, I'd like to take you on a little trip to New Caledonia, Awaceb's homeland, and tell you how its cultures are influencing every aspect of the experience we're creating.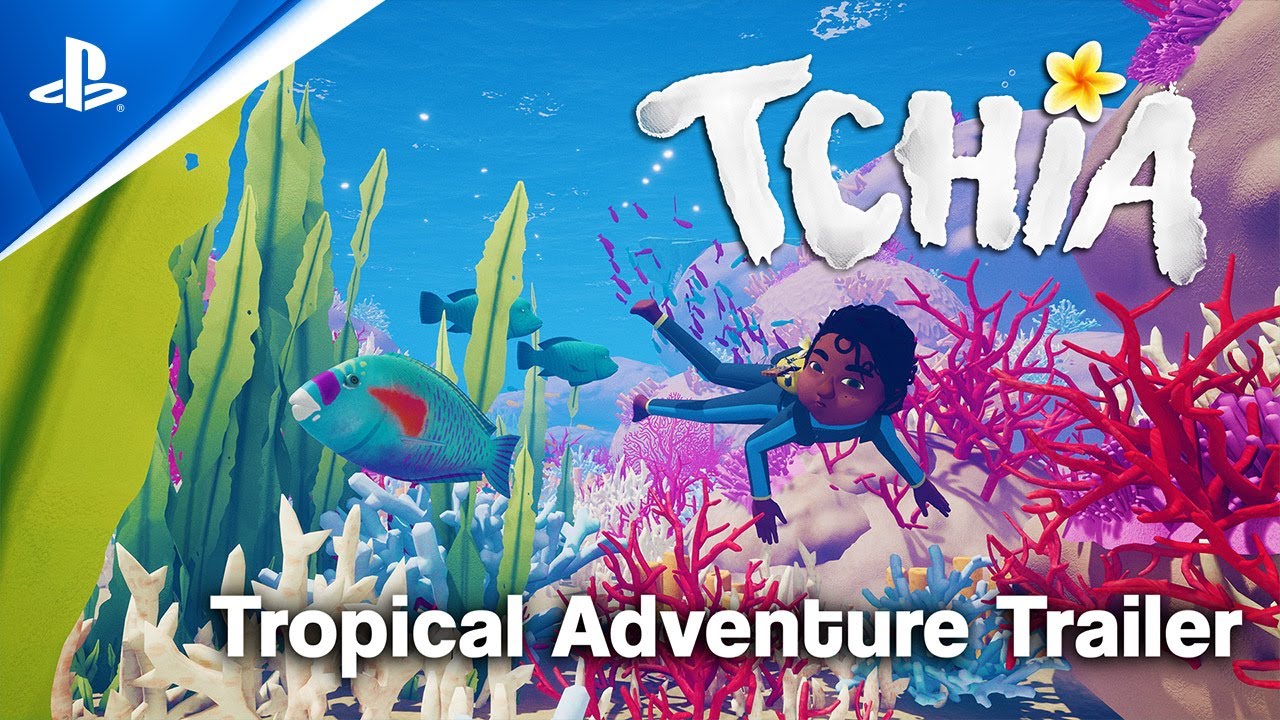 Awaceb is a young studio founded by my partner Thierry and myself, two childhood friends from New Caledonia, a small archipelago in the middle of the Pacific Ocean. Because we grew up there, the incredibly rich and varied cultures of New Cal are deeply rooted in what we do. For example, the name "Awaceb" itself is local slang for "It's all good", or "No worries".
Because of that, it felt just right to draw from that heritage and insufflate those sensibilities in our next game, Tchia.
Honoring the culture, and making it accessible.
The approach we are taking with Tchia is first and foremost to build something anyone can understand, enjoy, and immerse themselves into. Making something too instructional or aimed directly at locals would completely defeat the purpose for us, which is why the world, story and characters we are creating are entirely fictional. This also allows us to include some fantastical elements in the mix and build a very unique world where the cultural inspiration isn't a constraint, but rather an incredibly rich and solid backbone for the game.
We are drawing inspiration from the rich and varied local landscapes, flora and fauna, cultures, music, languages, folklores and traditions and bringing our own sensibilities to everything. Bringing people from all over the world to the team also helped a lot in making sure what we are making is enjoyable for anyone who isn't familiar with the country.
A fair comparison for our approach is how Studio Ghibli treats Japanese culture in some of their films. They are fantastical places but definitely "feel" very japanese in many ways, and that makes for some super fascinating worlds.
Working with local talent
It was also important for us to work with locals as much as possible to make sure that the soul of the experience is deeply rooted in those local cultures. All characters are voiced in traditional languages by local talent. We also record Kanak (indigenous melanesian inhabitants of New Caledonia) choirs and musicians for the game's soundtrack, giving it a unique energy that I think has rarely been seen in video games.
But above all, it's a video game!
Making something culturally relevant is incredibly fulfilling in and of itself, but first and foremost we focus on making a game that is fun and plays great.
Tchia is a very analogic and physical game. It was my motto from the very start to give it a "Toy Box" feeling, reminiscent of playing with toys as a kid.
Locomotion is super important for any game offering a lot of exploration, and we wanted to make moving around fun in and of itself. You can climb any surface and glide across the map with ease. All trees are physically simulated and climbable, and Tchia can catapult herself through the air using the springiness of a coconut tree for example. We also have a tricks system that lets you do cool flips and dives while jumping around! And for longer distances, you can use your boat to sail away!
One important feature is Tchia's Soul Jumping powers. You're able to take control of any physical object or animal in the world. They all offer unique controls and some special abilities that you can use to travel, solve puzzles, uncover secrets…
The game also features a fully playable Ukulele that Tchia will use at key story moments during rhythm sections. You can also play unlockable melodies at any point in the open world to trigger special events such as attracting animals, triggering rainfall…
I hope you're excited to check out Tchia when it comes out on PS4 and PS5. There's a lot more we'd like to show about the game, including customization, story, open world activities and challenges, combat… So stay tuned!