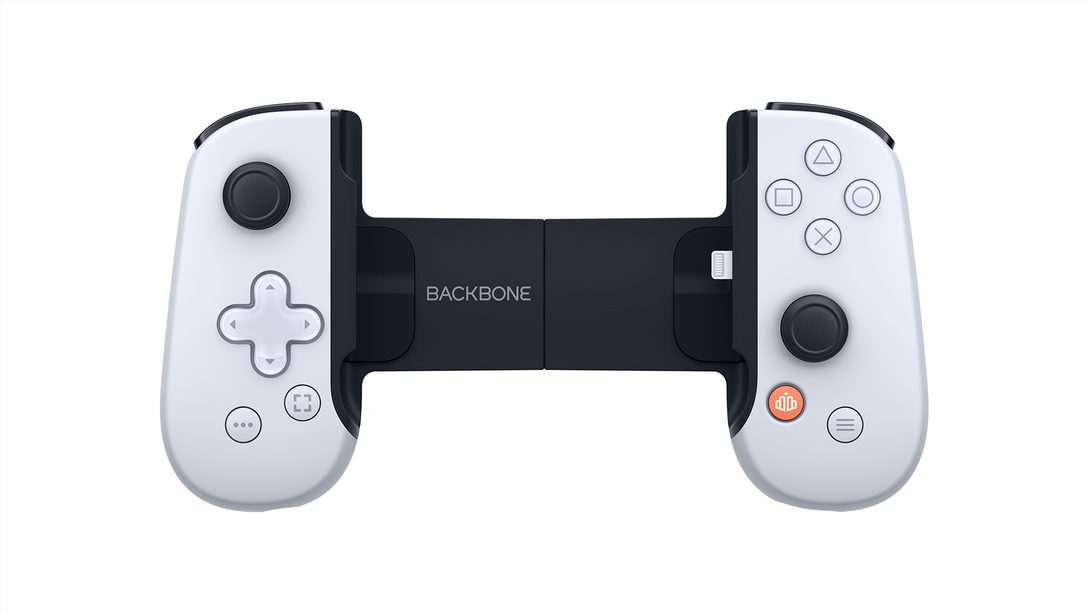 Inspired by the look of the DualSense wireless controller, play your PlayStation games on iPhone through PS Remote Play with ease.
I am thrilled to introduce Backbone One – PlayStation Edition, an officially licensed mobile controller for iPhone users.
The look and feel of the Backbone One – PlayStation Edition was brought to life by our design team in collaboration with the brilliant minds at PlayStation. The elegant colors, materials, and finishes are all inspired by the design of the PS5 console's DualSense wireless controller, all the way down to the transparent face buttons and its visually distinctive, floating appearance. It feels right at home with the other products in the PS5 lineup, like the Pulse 3D headset, which you can connect directly to the Backbone One – PlayStation Edition.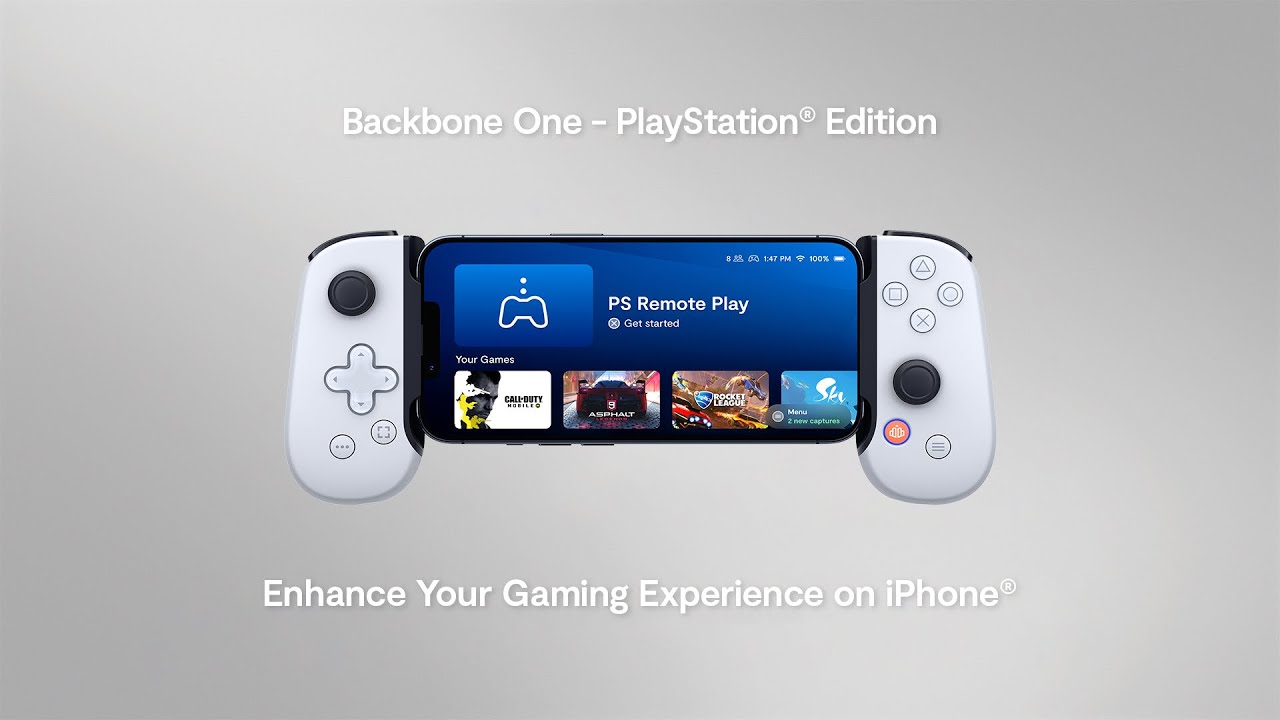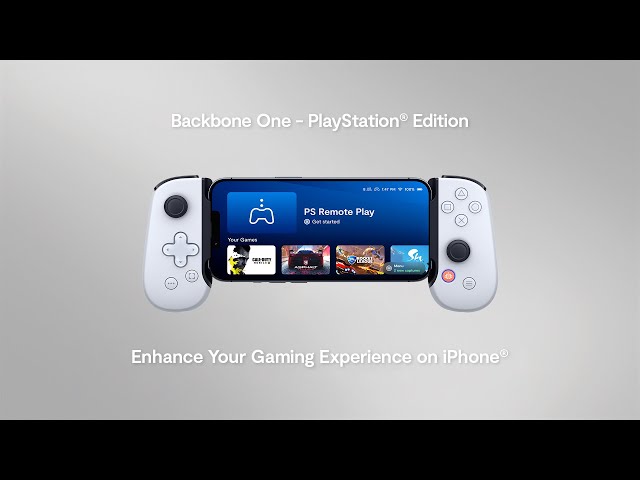 Backbone One is the gaming essential for PlayStation on iPhone. If you have access to broadband internet and a PS5 or PS4 console, plug an iPhone into the Backbone One and instantly start playing your PS5 and PS4 games with the power of the PS Remote Play app—whether that's out and about or even elsewhere in the home*. See the PlayStation Remote Play website for more information: https://www.playstation.com/remote-play/
Backbone One also works wonderfully with App Store games and other game streaming services that support controllers, including Genshin Impact, Fantasian, Call of Duty: Mobile, and more. Players can download the Backbone App for a customized PlayStation experience. Inside the app, you'll see various PlayStation integrations, such as custom glyphs representing the iconic PlayStation shapes and the ability to browse hundreds of game titles.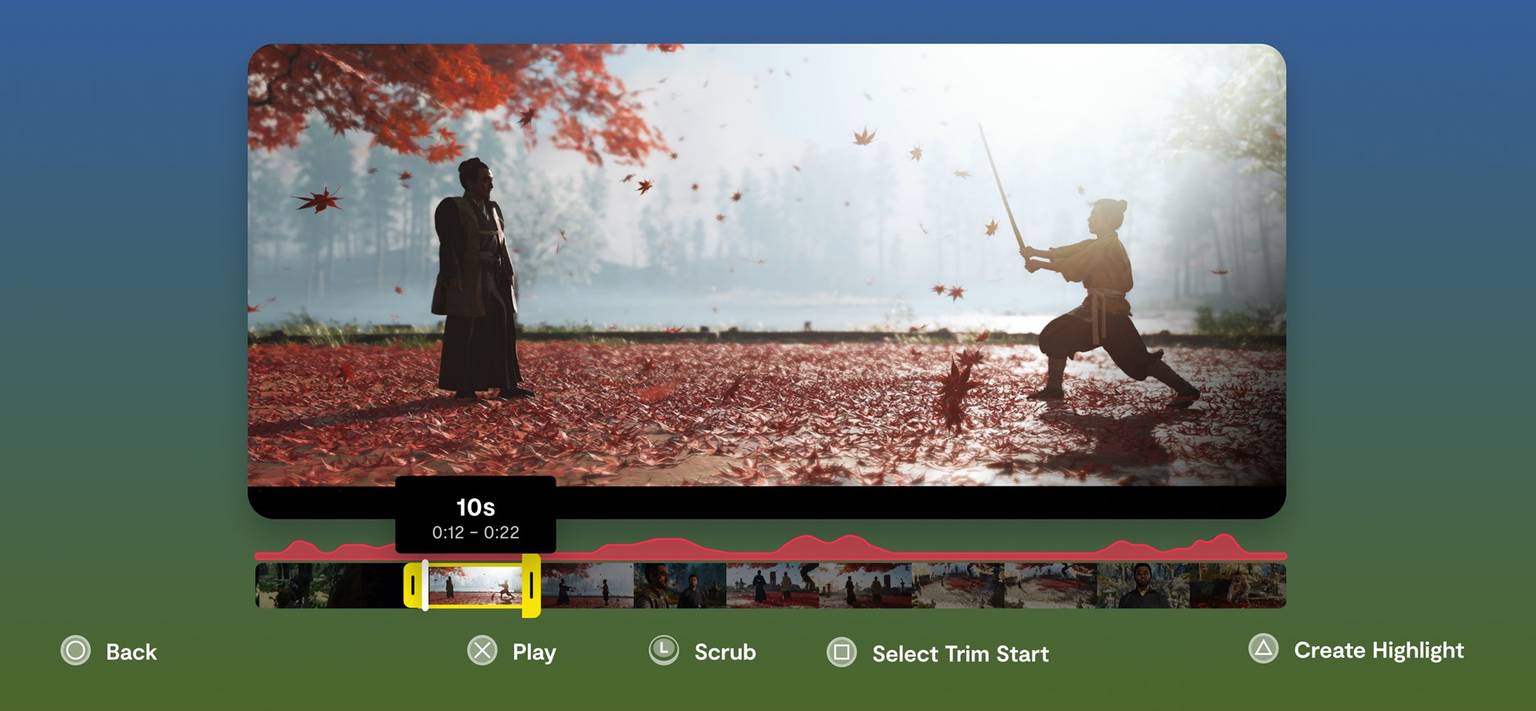 Players will also find a dedicated row inside the Backbone App with new releases and updates from PlayStation.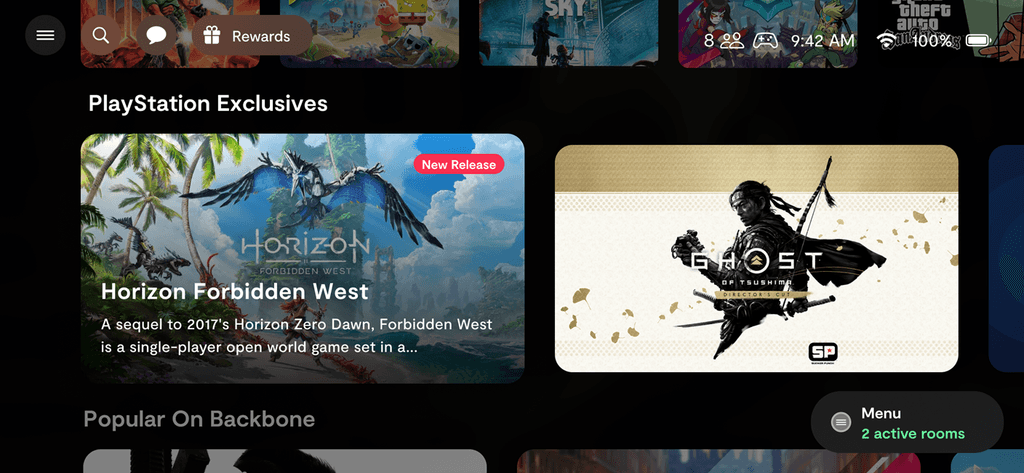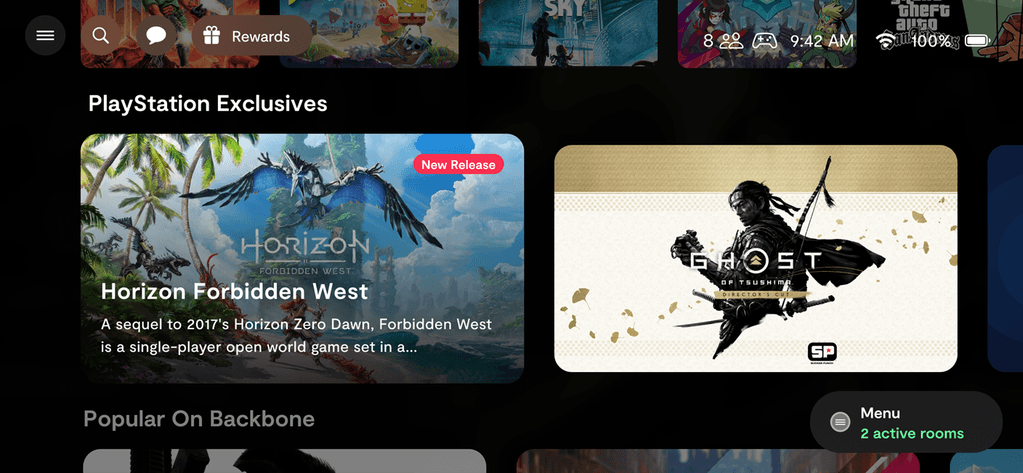 Backbone One is powered by your iPhone device, so charging is not required. For more information about Backbone One – PlayStation Edition, please check out: https://playbackbone.com/playstation.
We are thrilled to release Backbone One – PlayStation Edition and can't wait for PlayStation fans worldwide to get their hands on it. The Backbone One – PlayStation Edition will be available in the United States, Canada, Mexico, Australia, New Zealand, Germany, France, Italy, Spain, Sweden, Netherlands, and the United Kingdom at launch, with more countries to follow. We hope you'll enjoy it.
You can also visit PlayStation Support to find out how to set up Backbone One – PlayStation Edition for use with Remote Play on iPhone and other compatible applications.
*A PS4 or PS5 console, the Remote Play App and an account for PlayStation Network are required to stream your games to other devices. Remote Play can be used with a mobile data connection or Wi-Fi. Broadband internet with at least 5Mbps is required. For a better Remote Play experience, a high-speed connection of at least 15Mbps is recommended using either Wi-Fi or mobile data connection. Titles that require PlayStation VR or other peripherals such as PlayStation Camera are not compatible with PS Remote Play. Availability of DualSense features such as audio output and haptic effects vary when using remote play on Android®, PC, Mac®, iPhone®, or iPad®; some features may not be available.