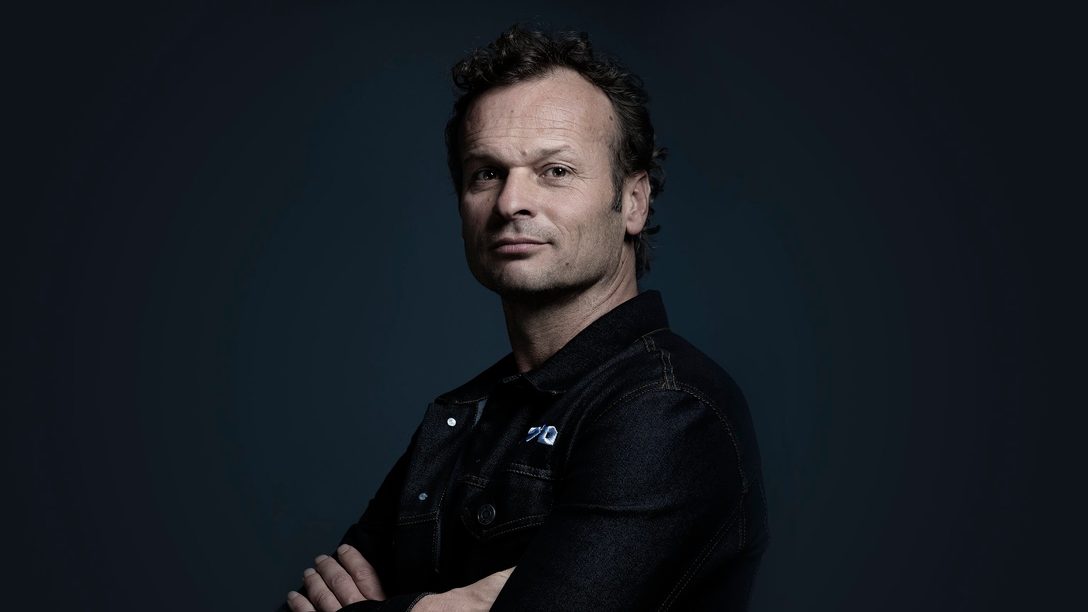 Reflecting on the legendary studio, plus upcoming titles Horizon Forbidden West, MLB The Show 22, and Gran Turismo 7.
Hot on the heels of this week's news that Bungie will be joining PlayStation, I had a chance to chat with Hermen Hulst, Head of PlayStation Studios, to learn more about how the developer collective might collaborate with the celebrated studio. We also touched on Horizon Forbidden West, Gran Turismo 7 (State of Play tonight!), and MLB The Show 22.
See below for a transcript, edited for length and clarity, or listen to our chat in full.
---
Sid: So Hermen, it's official – Bungie is joining PlayStation. Not exactly something I would have predicted a few weeks ago, but spectacular nonetheless.
Hermen: Exciting news, right? It's a really good surprise. We like surprises. Let me just say that I'm so pleased that we could make this happen because Bungie is truly a world-class developer.
Sid: Yeah, absolutely. Just a legendary developer, really. I don't think that's overstating it. They've been around for a long time, about 30 years…. I was curious, what are some of the ways you've seen Bungie influence the gaming medium over the past few decades?
Hermen: It's actually an amazing story, when you look at it. As you said, they've done many genres on many different platforms. And of course their work on Halo was phenomenal, in my mind some of the best shooters in history. Halo also had a very strong component. And then there's Destiny, a series still going strong after eight years, I think. Many people have tried to build a successful live service, and failed. Because it's really hard. So Destiny's success is very special. I'm also impressed by the production values from them, in terms of technology, graphics, performance capture, sound and music…all of that is really top-class at Bungie.
Sid: They're trailblazers. Halo: Combat Evolved — it's been, what, 20-something years since that came out? But they laid the groundwork for first-person shooters on console, and a lot of those ideas have endured over that time, whether it's grenades, melee, sticky aim was an innovation of theirs, having a recharging health bar… and all the things you pointed out with Destiny and the live service element, making this game that evolves over time. Very innovative studio.
Hermen: Yes, everyone in gaming knows that Bungie's gameplay is one of the benchmarks. It always feels fluid, it's always very responsive, easy to pick up and hard to put down. They've either started or perfected so many innovations in their games. I follow their design choices very closely since, obviously as you know, I was working on Killzone while Bungie was developing Halo.
Sid: Moving forward, how do you see PlayStation Studios partnering with Bungie? Do you envision a close working relationship with them?
Hermen: Absolutely. And obviously it's still early, the deal itself needs to be finalized before we can officially start discussing detailed collaboration. But I've spent a lot of time with folks like Jason Jones and Pete Parsons, and some of the senior team over at Bungie. And let me tell you that everyone's very excited for Bungie and PlayStation Studios to share ideas, share some of our battle scars as well. And really, just learn from each other.
Sid: Sounds like a dynamic time to be a game designer at PlayStation. With all this news, the last 12 months for PlayStation Studios has been really interesting with interesting Housemarque and Bluepoint and others… kind of a crazy time.
Hermen: Well, exciting times. We have a few very good months coming up for PlayStation fans. Horizon Forbidden West is only a few weeks away. I've been playing it for a while now, and it's everything that I know Guerrilla wanted it to be. We actually began the game back when I was still at Guerrilla, and I'm just amazed at the scope, the depth, and the sheer quality that the team has achieved. You know, I think they've actually gotten a bit better since I left them, so really proud of that team.

And in March, we will have Gran Turismo 7. And there's a State of Play about to hit, so later today you'll be able to see a lot more of this game. I know that GT fans have been waiting to see what Polyphony can do on PS5, and I think they're going to be quite happy with that.
It's beautiful, as you would expect. But I'm really impressed with how Polyphony has used the DualSense controller. We all know that Kazunori [Yamauchi] is fanatical about recreating that driving experience for players. In that context, the DualSense is just perfect.
And then there's MLB The Show 22 in April, of course. We gave an update on MLB The Show this week unveiling our cover athlete, the amazing Shohei Ohtani. We also announced that this year, MLB The Show will be on Nintendo Switch, as well as PS4, PS5, and Xbox. San Diego Studio is doing such a great job on this series, it just keeps getting better.
Sid: Thanks for joining us – always a pleasure to hear from you!
Hermen: Thanks for having me, Sid.