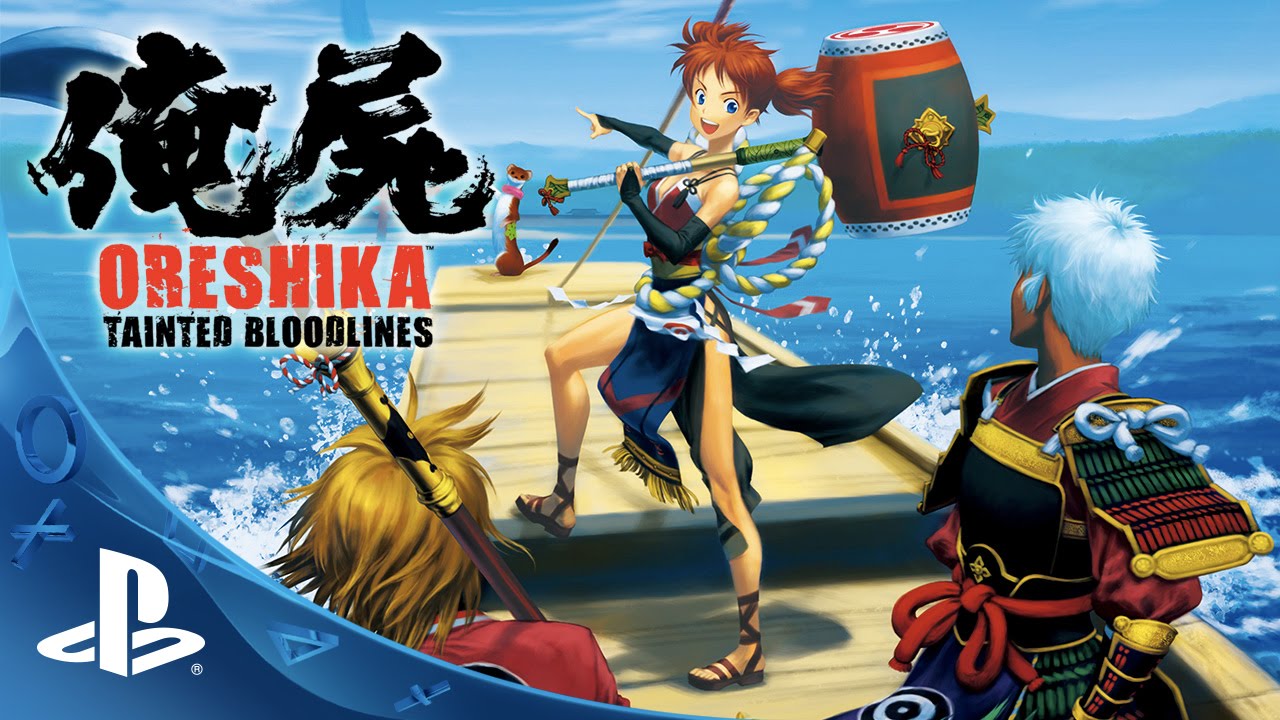 Hello, PlayStation.Blog! We're happy to say that today is the day Oreshika: Tainted Bloodlines launches for PS Vita and PlayStation TV, on PlayStation Store for $19.99! To celebrate the launch — and as a thank you for purchasing — starting today until the store update on March 17th, you will receive two additional gods as a bonus that cannot be normally unlocked from within the game.
As a quick reminder, Oreshika is a story about revenge that takes place in ancient Japan. Your clan was sentenced to death for crimes they did not commit, and then had two curses placed on them. You have just been resurrected by a god and are now searching for those who cursed and conspired against your clan so that you may redeem the honor of your family name.
Within the game you will choose from 8 unique classes for the warriors of your clan. Each class has unique strengths that add to the strategy when choosing which warriors to take into battle, along with which items and equipment. Or you can leave it up to your trusted advisor, Kōchin.
Travel to distant lands of other AI or player-controlled clans. In these far-off lands you can explore new dungeons, find new rare items, discover new gods, combat new demons, and interact with the towns of the distant clans. Within their towns you can purchase exotic items, adopt their members, hire mercenaries to aid you, or form a union with members of other clans.
Invest in your town to invite armorers and weaponsmiths to create heirloom items, which can grow stronger the more they are used and can be passed down the generations.
Unlock secret arts to unleash devastating damage to your enemies and show them the might of your clan.
Oreshika: Tainted Bloodlines is a deep and challenging JRPG featuring beautiful artwork come to life, the authentic original voice cast, a game mode that takes an estimated 100 hours of gameplay to complete, and an epic story about finding those who cursed your family and seeking retribution.
Through countless deaths, your clan becomes more powerful… Through countless lives, the curse will be broken…