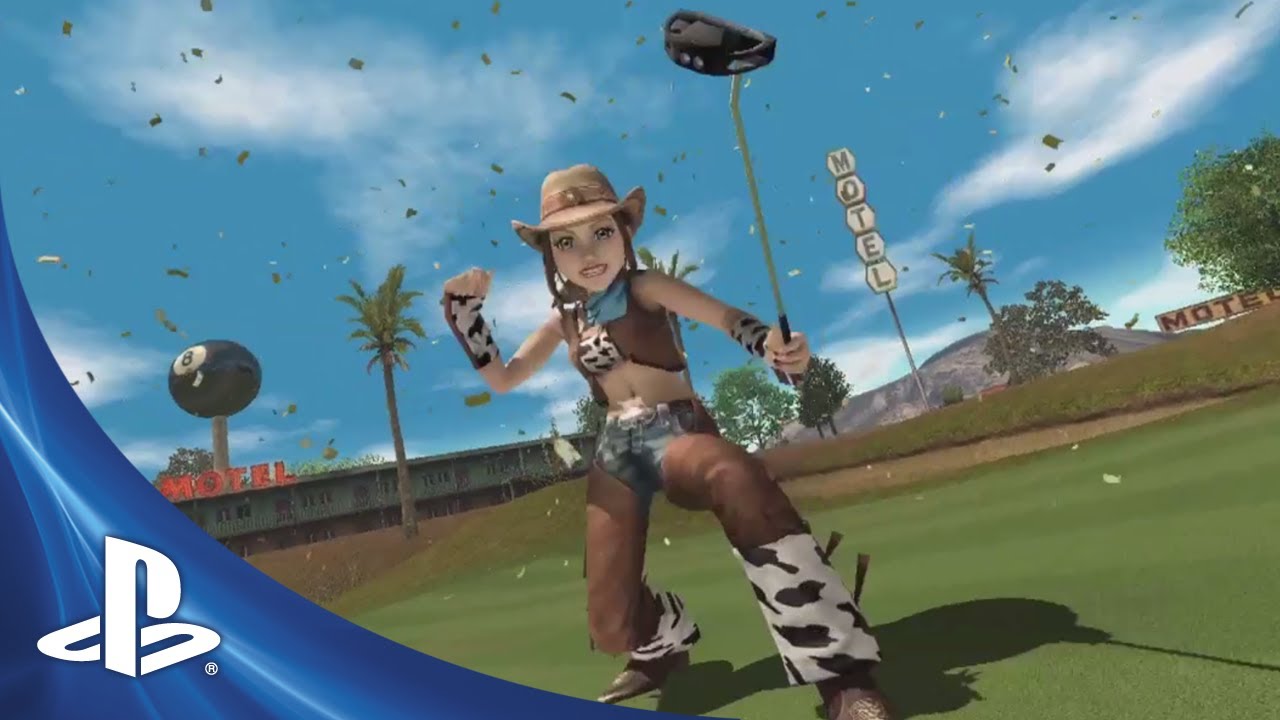 We're excited to announce that the latest installment in the Hot Shots Golf franchise (which has just celebrated its 15th year anniversary) will be winging its way onto PS3 via PSN on July 23rd for $19.99.
The PS3 version offers everybody's favorite local multiplayer that supports up to four players, as well as new features such as Real Feel Shot where you can swing your way through courses with your PlayStation Move motion controller.
What's more, for those of you that own the PS Vita version, all of your downloadable content is cross-buy and will be unlocked in the PS3 version! The Vita patch version 1.06 will bring you up to speed with the PS3, enabling you to play with those on the PS3 version in the online tournaments.
What we think is one of the most exciting features is both PS Vita and PS3 can compete against each other online. And with such a vast array of online tournaments available, you'll never be short of brand new online rivalries! Take advantage of the Level 4 and Level 5 clubs and balls to get the edge over your buddies!
In true Hot Shots Golf tradition, there will be a vast amount of tournaments, loads of equipment and unique characters and of course we will be providing new content and tournament through our regular updates.
We look forward to seeing you on the golf course!