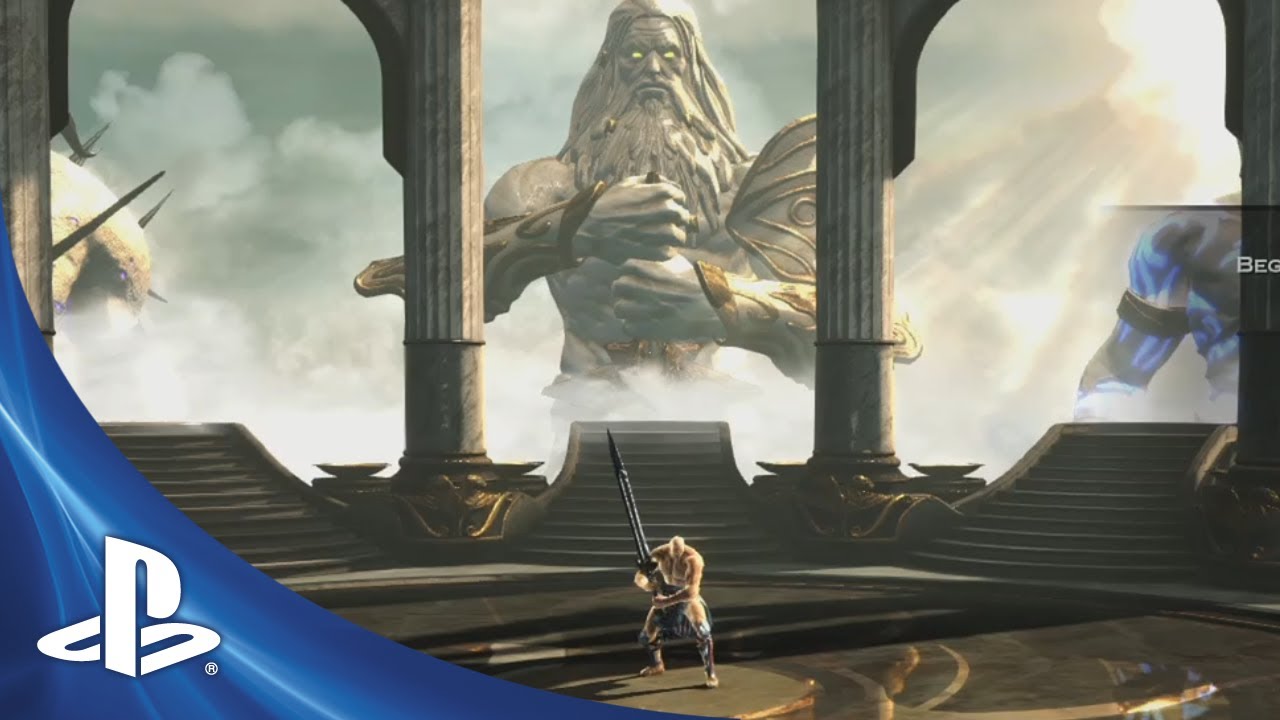 If you've been participating in our God of War: Ascension Multiplayer Beta, we hope you are fulfilling your destiny and ascending as a Champion of Olympus. Our development team greatly appreciates your efforts, and is watching your every move. Your rise truly begins on March 12th, when God of War: Ascension arrives in stores.
Here at Sony Santa Monica, with this being the first time we are bringing multiplayer to the God of War franchise, we knew creating an epic multiplayer mode worthy of standing next to our treasured single-player campaign (more on that coming soon) could qualify as the "13th Labor of Hercules." Your feedback, participation, and excitement for the Ascension Multiplayer Beta is met with the utmost gratification, and gives us the extra push needed to drive this home for you, our fans.
With that, we'd like to bestow upon all God of War: Ascension Beta participants a "Gift from the Gods."
Anyone who participates in the Beta will receive the following two exclusive Beta rewards to adorn and equip your Champion with at launch:
This gift from the Gods will be provided to every person who has participated in our Multiplayer Beta. In other words, if you want these bad-ass gifts, you need to join the Beta right now. You'll need to be a PlayStation Plus member, but that alone provides you with more gifts from the PlayStation Gods then one could ever hope for. So why not some just for God of War: Ascension?!
The master humorists at Penny Arcade have honored us with what can only be described as "the most informative Ascension Multiplayer Guide of all-time… in good fun." We don't take that statement lightly, and neither should you. They mean business, and not just funny business — at least 10% serious business. The first two pages from their Ascension strategy guide epic, "Book of Divine Wisdom," have already been released and are available on the official site. Head on over to check them out, and be sure to keep checking back, as more pages are coming soon!
Finally, we recently opened our studio's gates to Press Warriors from many of your favorite sites, including this one right here, PlayStation.Blog (bet you didn't see that coming!). PS.Blog videographer Rey Gutierrez cut a killer video of the event that went down here. You've been served! Watch it now, then get back to the Ascension Beta!