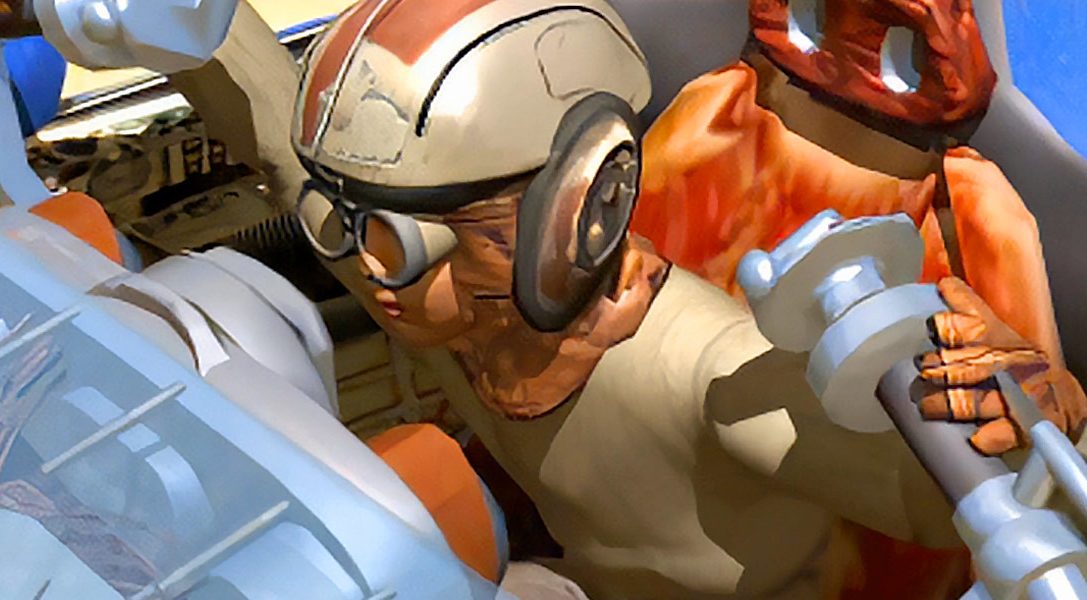 Aspyr detail the improvements and changes it's made to the upcoming racer set in a galaxy, far, far away…
Update: We have an update on the launch of Star Wars Episode l: Racer. Unfortunately, we've just learned that we will have to delay the game on PlayStation 4 until 26th May. We've been amazed at the excitement from the community, and we're looking forward to sharing it with you really soon!
Original post: On 12th May, PlayStation fans will finally get to experience the original Star Wars Episode I: Racer when it launches for PlayStation 4.
Episode I: Racer was an intergalactic kart racer that included a variety of racers spanning the Star Wars galaxy and a satisfying upgrade system that let you develop and customize the stats for your racing style. You were able to choose your destiny; racing over lava pits and through ice caverns, it was entirely possible you might just crash in a fiery wreck.


Of course, we wanted to capture the feeling of the original, but just delivering a one-for-one port of this classic wasn't enough for Aspyr. Our teams wanted to bring the definitive experience to life, combining the best elements of all versions of the game into an experience that was worth the 20-year wait.


Here's just a sampling of what you can expect from Star Wars Episode I: Racer on PlayStation 4:
We uprezzed all of the FMV sequences in the game. Output resolutions have massively changed in the past 20 years, as have file size restrictions. This allowed us to natively re-export everything into 4K. Despite the age of the original models, these cutscenes look stunning and will take you back to seeing the track on Tatooine for the first time in 1999.
We re-mapped all of the controls to feel right for Dualshock 4. This might sound trivial, but to really feel like you're piloting a Podracer takes a very special touch. The controls that captured the thrill of Podracing in 1999 simply don't feel as natural on the modern controller, but our team was dedicated to creating the ultimate Podracing experience. You can expect controls that feel natural and modern.
Trophy hunters will be happy to hear that we've added Trophies. You'll even be able to prove you're the ultimate Podracing champion with a Platinum trophy!

If you're new to Star Wars Episode I: Racer, the only word you need to know is speed. This game is all about the speed and fans of Star Wars: Racer Revenge will be pleased to see that the original delivered on the promise of exceeding 600 MPH. Racing purists will drift through turns, discover shortcuts, and break lap records, while kart-racing fans will defer to bumping, smashing, or even using Sebulba's secret flame jets to knock opponents out of the race.

Please accept a massive Thank YOU from the teams here at Aspyr for all your support! It's an honour to be able to bring our favourite games back, and we're looking forward to watching y'all hop in :)
If you're looking for more classic Star Wars games from Aspyr, check out Star Wars Jedi Knight II: Jedi Outcast and Star Wars Jedi Knight: Jedi Academy.