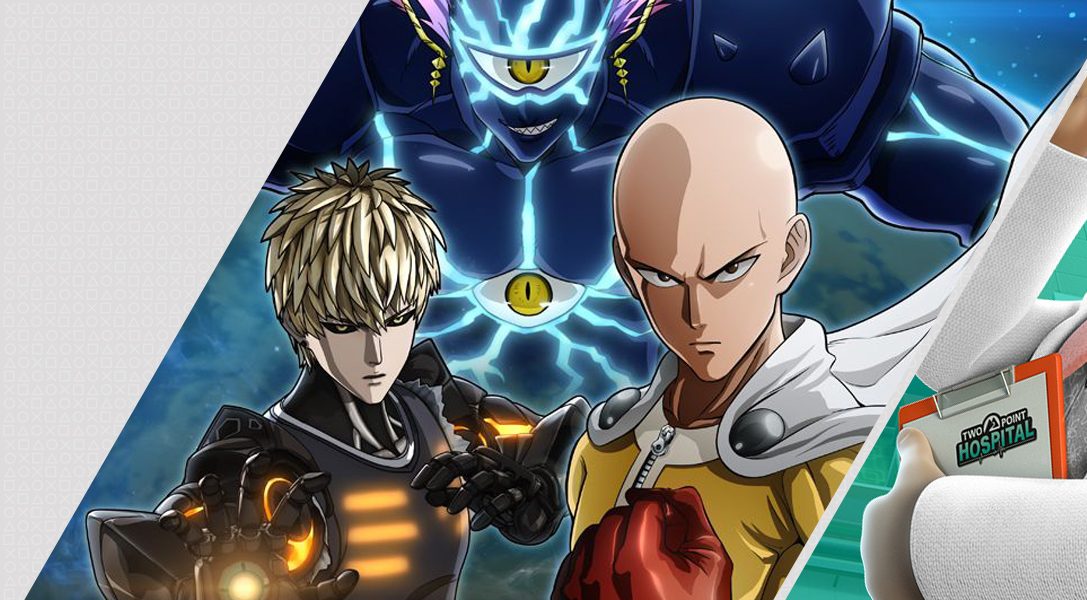 One Punch Man: A Hero Nobody Knows, Two Point Hospital, Mega Man Zero/ZX Legacy Collection and more debut on PS4
This week on PlayStation Store, become the world's most powerful superhero, embrace the challenge of running a hospital or test your platforming skills with one of the all-time genre greats.
Let's dive in.
Two Point Hospital | Out: Tuesday 25th February

This spiritual successor to popular sim series Theme Hospital embodies everything that made the original so great, injecting a generous dose of humour into the high-stress management of an ever-developing medical centre. Build new wings, develop medicines, train staff and cure as many patients as possible.
Mega Man Zero/ZX Legacy Collection | Out: Tuesday, 25th February
Capcom continues its streak of uniting platforming greats of yesteryear into one comprehensive collection for modern audiences. This time it's six Mega Man titles in one package: Mega Man Zero 1 through 4, as well as Mega Man ZX and ZX Advent.

One Punch Man: A Hero Nobody Knows | Out: Friday 28th February

Spike Chunsoft brings its experience from crossover fighter Jump Force to another revered manga and anime series: One Punch Man. This arena battler's roster is packed with the crazy heroes that made the source material a hit. Pick a trio and do battle, or head into the character creator and build your own crime fighter.
These three join a selection of other titles launching this week*. Check out the full list below!
Out this week

*Release dates correct at time of publication