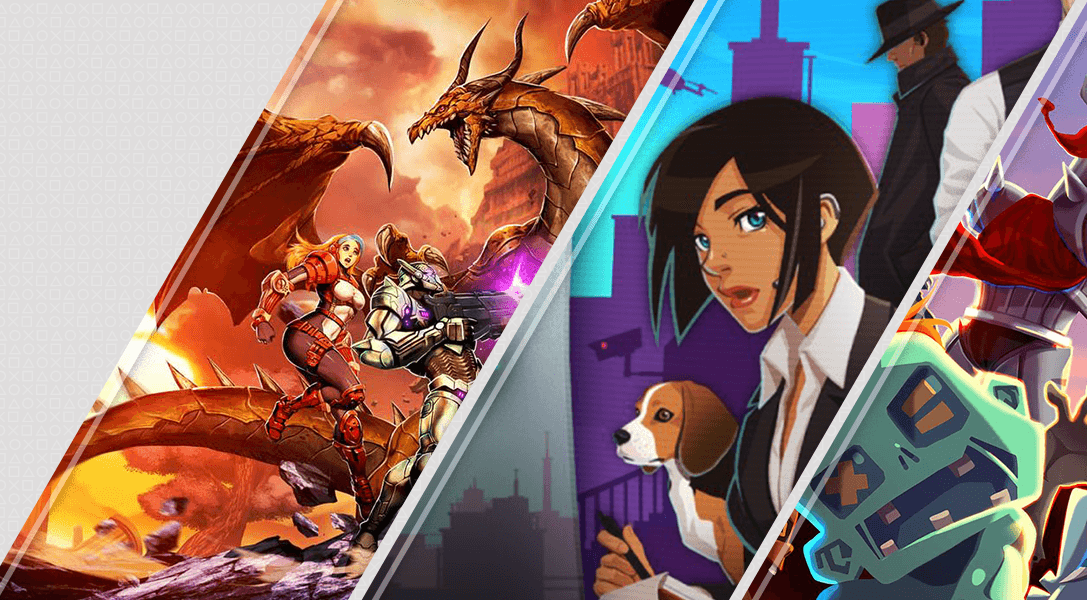 Gunlord X, Headliner: NoviNews and more launch
Old-school arcade thrills and the power to reshape the world await this week thanks to PlayStation Store's new releases. And even if the action-platforming of Gunlord X or the stress of running a daily newspaper in Headliner: NoviNews don't appeal, plenty of other experiences await.
Find out more on those games, as well as the full release list for this week on PlayStation Store below*.
Gunlord X
Why it should be on your radar:
Gunlord X's gameplay is a tribute to those classic run 'n gun side-scrollers: bullet barrages to dodge, awesome weaponry to wield, epic boss fights to survive. All this and a pulsing soundtrack that the perfect accompaniment to the on-screen action.
Headliner: NoviNews
Why it should be on your radar:
Shape the headlines that'll impact the world around you in this fascinating narrative-driven adventure. From the news desk at a fictional paper, you'll look over your reporters' submitted stories and decide which to publish. You'll see the impact of those choices on the streets of Novistan as well as your interactions with colleagues and strangers.
Out this week

*All release dates correct at the time of publication