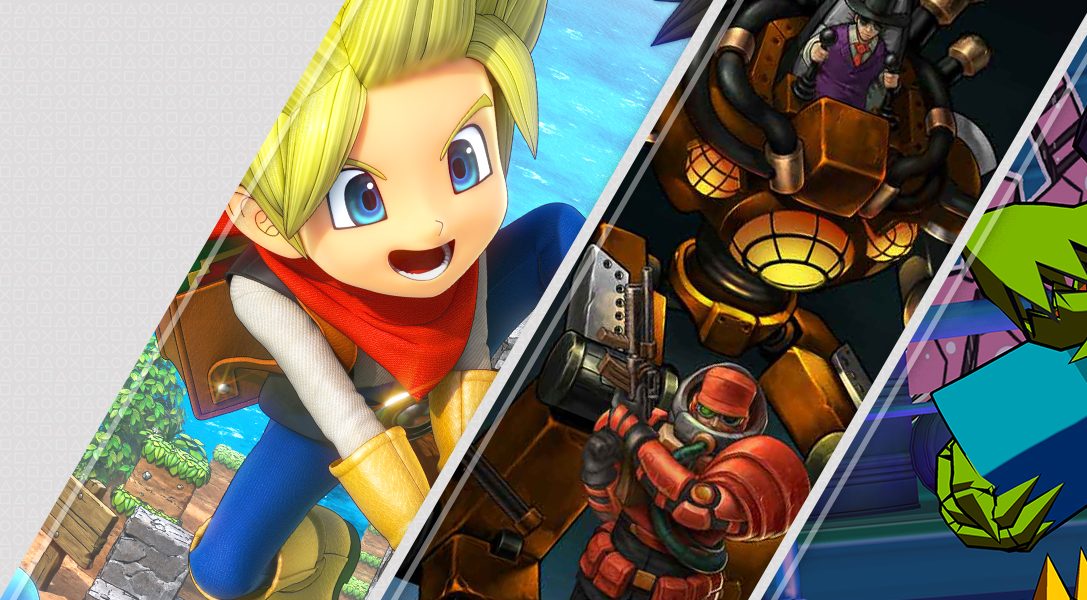 New games include Dragon Quest Builders 2, New Star Manager, They Are Billions and more
There's something for everyone in this week's PlayStation Store releases. Build your own dream world in Dragon Quest Builders 2, survive the zombie apocalypse in They Are Billions or manage your own football team in New Star Manager.
Check out our highlights below and head over to PlayStation Store to get started on your next adventure.
Dragon Quest Builders 2*
Why it should be on your radar:
The only limit is your imagination in Square Enix's charming block-building RPG. Explore a massive world filled with materials and treasures as you create impressive structures across multiple islands. Build a community while fighting off crazed cultists alongside your mysterious new friend Malroth in the solo campaign, or go online with up to three other builders and create something magnificent together.
New Star Manager
Why it should be on your radar:
The creator of the BAFTA award-winning New Star Soccer series is back with a new immersive game that's perfect for those of you who want to hone your management skills. Take over your own football team, construct club facilities, manage training regimes, choose the perfect sponsors and handle off-pitch drama.
They Are Billions
Why it should be on your radar:
If steampunk tactical action set on a post-apocalyptic zombie-infested planet sounds like your jam, you should pick up They Are Billions by Numantian Games. Build a colony of human survivors and hire tormented (and rude) mercenaries to defend it. This is a real-time strategy game with a pause button. If things get hectic, enter Pause Mode to place structures and give orders to your army. Take all the time you need.
Lethal League Blaze
Why it should be on your radar:
You should give Team Reptile's colourful action fighter a shot if you're looking for a new method of beating up your rivals. Your goal is to hit your opponent with an anti-gravity ball using strikes, bunts, parries, throws and special abilities. Play solo in the Arcade and Story modes or destroy your friends in local and online co-op for up to four players.
Streets of Rogue
Why it should be on your radar:
Fight, sneak and hack your way through randomly generated cities where you can become anything – from a smooth talking bartender, to a trigger happy soldier, to even a hyper intelligent gorilla. Play how you want in an ever-changing world with madcap and varied action that mischievously blends gameplay elements from Deus Ex, Nuclear Throne, The Binding of Isaac and even GTA. 
Other new games released this week…

For the complete list of DLC also dropping this week, check out PlayStation Store.
*Not available in Kuwait, Qatar, Saudi Arabia, UAE.