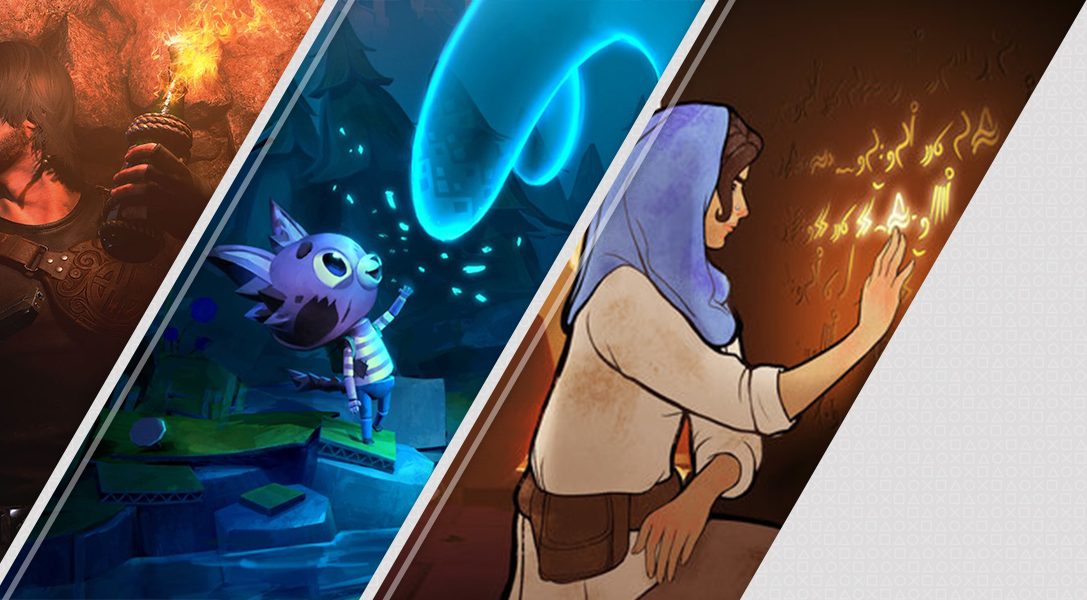 Plus, Heaven's Vault, Table of Tales: The Crooked Crown and Snooker 19 also hit the shelves
We've got a host of great adventures waiting for you on PlayStation Store this week. Liberate your creativity in Dreams Creator Early Access, embark on an epic adventure in Heaven's Vault or build a career in Snooker 19.
If you're looking for some PS VR fun, make sure to check out Immortal Legacy: The Jade Cipher, Ghost Giant and Table of Tales: The Crooked Crown.
Read on to see our full list of releases and head over to PlayStation Store for more information.
1. Dreams Creator Early Access
If you can imagine it, you can create it. There are few limitations in Media Molecule's creative adventure where you can build anything from clever puzzle platformers to films and interactive paintings.
2. Immortal Legacy: The Jade Cipher
If regular horror games just aren't spooky enough, have a go at Viva Games' PS VR shooter that takes you to the core of a sinister Chinese legend. Navigate ancient traps, solve puzzles and fight gnarly monsters. Everything feels so much closer in virtual reality…
Available: Wednesday 17th April
3. Ghost Giant
Play as a giant ghost and lend a helping hand to a lonely boy named Louis in this PS VR adventure by Zoink Games. Explore the colourful town of Sancourt like it's a dollhouse as you lift the roofs off houses, move things around and eavesdrop on unsuspecting residents. Not creepy at all…
Available: Tuesday 16th April
4. Heaven's Vault
Learn to decipher an ancient language alongside your mechanical companion in this archaeological puzzle adventure by inkle. Travel across space in your ship as you explore a huge game world and solve tricky puzzles that'll make you feel super smart.
Available: Tuesday 16th April
5. Table of Tales: The Crooked Crown
Tin Man Games serves up a PS VR take on classic tabletop gaming in their new RPG adventure. Control a band of scoundrels and determine their fate through tactical decisions in turn-based combat. The story is shaped by your decisions, so it's perfect for those of you looking for something replayable.
Available: Tuesday 16th April
6. Snooker 19
Play as or against some of the best snooker players in the world as you take on every official tournament, venue and sponsor in Lab42's simulation. Build your career as your favourite Snooker pro in a range of online and offline modes.
Available: Tuesday 16th April
This week's pre-orders
Sniper Elite V2 Remastered
Return to Berlin in Rebellion's WWII action title with enhanced graphics, new playable characters, expanded multiplayer and a new photo mode. Arm yourself with authentic weaponry as you use stealth and tactical skills to prevent Nazi V2 rocket technology falling into the hands of the Red Army. No pressure…
Available: Tuesday 14th May
*All release dates are correct at time of publication.
Out this week

PS4 DLC
15th April
16th April
17th April
18th April