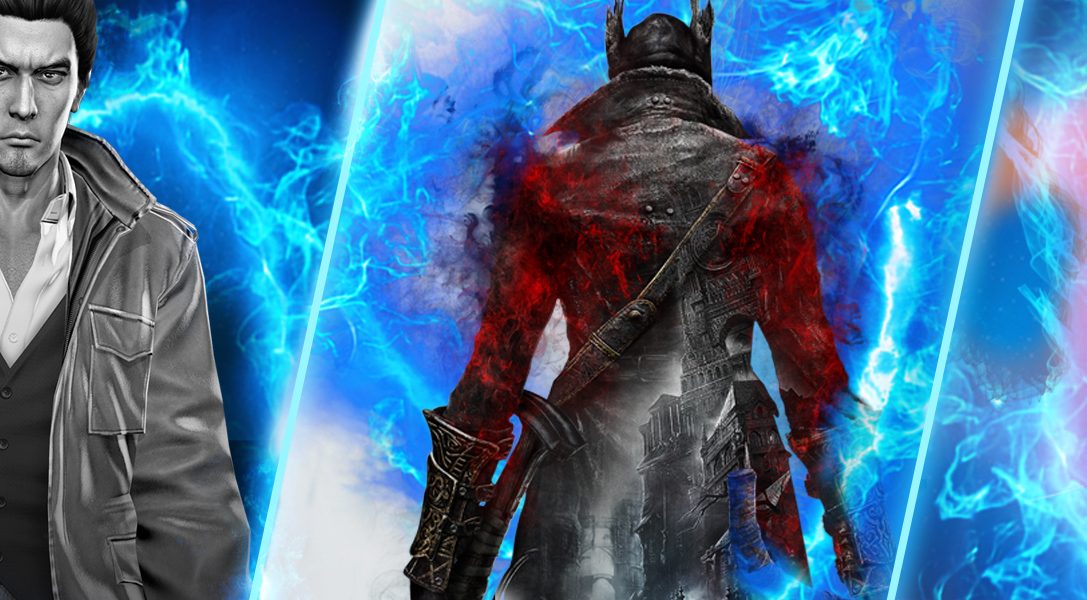 Plus Bound, Batman - The Telltale Series, Velocity 2X and more come to PlayStation's streaming service
Two highly acclaimed, combat-heavy adventures battle their way onto PlayStation's streaming service PS Now this month. Both are packed with enthralling battles, detailed worlds and intriguing storylines, yet they're two very different experiences.
Bloodborne
Firstly, there's From Software's dark fantasy Bloodborne. The PS4 exclusive favours an aggressive playstyle and rock-hard enemies; even the lowliest denizens of Yharnam can wipe the floor with unprepared Hunters. Yet the city is a twisted labyrinth of distinct districts so enticingly designed they demand exploration.
Yakuza 5
Second up is Sega's enthralling, always entertaining dive into the Japanese underworld. Yakuza 5 expands the franchise's core concept of exploring beautifully-realised locations and surviving combat encounters by expanding the protagonist count to five. All this, plus as is series tradition, Sega sneaks in fully playable versions of select arcade classics, so make sure you visit the game's arcades.
These two adventures headline the range of games joining the service this month. The full list is below:
Aces of the Luftwaffe
Batman – The Telltale Series – Episode 1: Realm of Shadows
Bloodborne
Bound
Crimsonland
Lovely Planet
Rive
Steredenn: Binary Stars
Yakuza 5
Velocity 2X
And don't forget, PS Now is the only place on PC to play PlayStation exclusives. Want to sign up*? Find out how here.
*PS Now is available in UK, Germany, France, Benelux, Ireland, Austria and Switzerland.