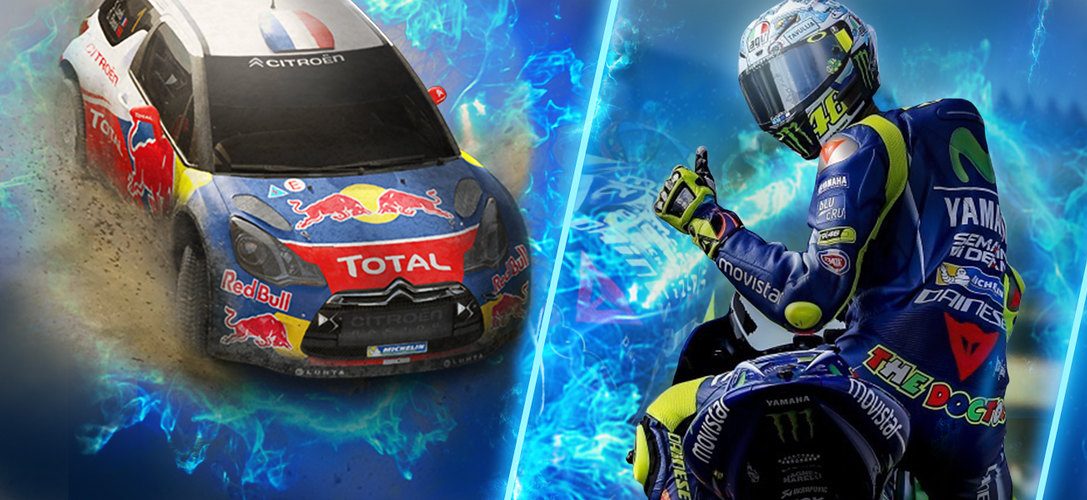 A trio of great racing games roar onto PlayStation's streaming service today
PS Now's August offerings are headlined by a trio of racing games, each offering its own unique spin on the genre. Seasoned racing developer Milestone has a hand in two of them. Blast across complex tracks in Sebastien Loeb Rally Evo. And if you prefer the thunder of two-wheeled powerhouses tearing through chicaines? Then you'd best stream motorcycle-goodness with Valentino Rossi The Game.
Sim not your thing? Arcade thrills await in Mantis Burn Racing, a top-down racer that caters for quick-fix runs but builds in a healthy career mode if you'd prefer to lose hours jostling for pole position.
Also out this month
And if you're not braced to race, there are a number of other games that have also joined PS Now:
Abzu
Joe Dever's Lone Wolf
Nightmares From The Deep: The Cursed Heat
Lost Sea
Omega_Quintet
Blazblue Chronophantasma Extend
N.E.R.O: Nothing Ever Remains Obscure
Want to sign up*? Find out how here.
*PS Now is available in UK, Germany, France, Benelux, Ireland, Austria and Switzerland