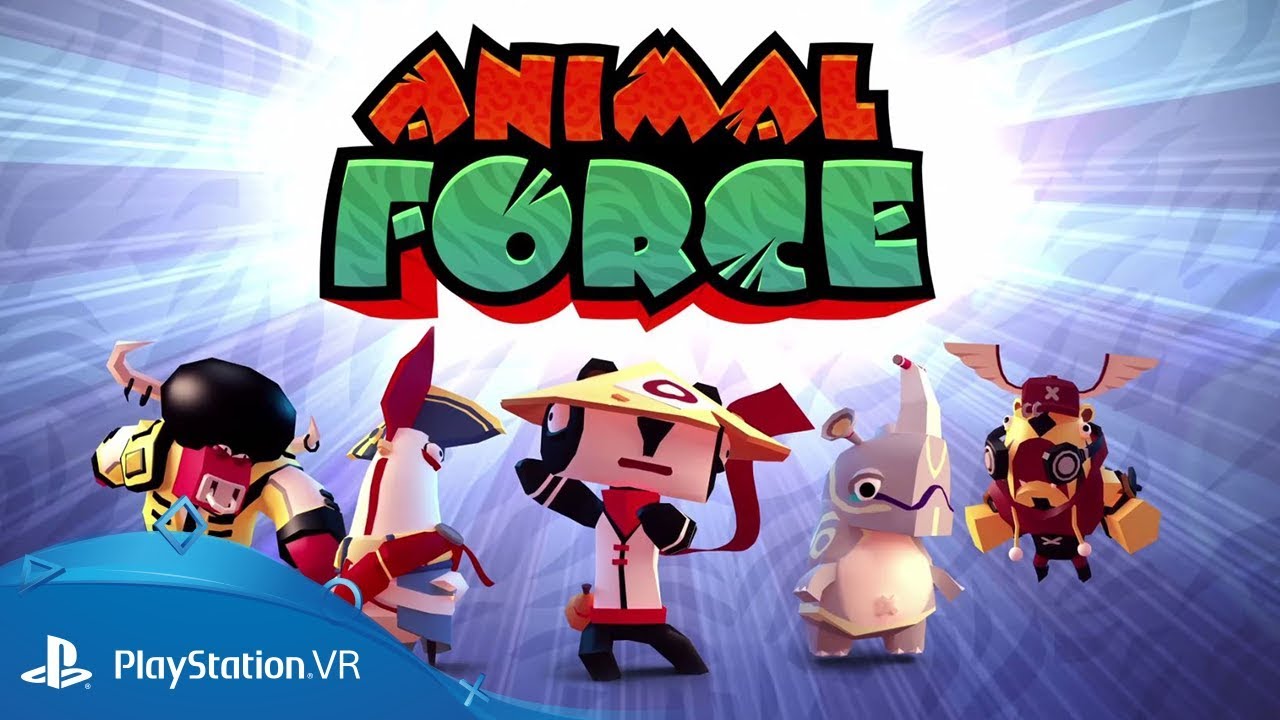 Get stuck into a new take on the classic tower defence formula this month
Save the world from alien invaders using super-powered animals! A few weeks ago we unveiled Animal Force, a fresh new take on the classic tower defence strategy game with a tactile twist, exclusively for PS VR.
Unlike traditional tower defence games where the game is played out in 2D, Animal Force makes full use of your virtual environment by allowing you to place your valiant defenders anywhere in the 3D space before you. You are brought further into the action with the PS Move, which you can use to swashbuckle with your alien opponents whilst dodging and weaving their attacks. Oh and there are no immersion-breaking menus; Animal Force is real-time action where new forces and resources are all revealed through gameplay.
We wanted to make the game super-social and easy to enjoy with friends so in addition to the main game, Animal Force also features three local multiplayer mini-games. Simply pick up a Dualshock 4 and join the party!
Try to find the hidden human players in Odd One Out, work together to rob the VR player in Steal the Statue, or pick up hapless humans and lead them to safety in Divide & Conga.
Intrigued? We hope so! That's all we're going to reveal for now but you won't have to wait long to get your hands on it and find out more because Animal Force is coming to PlayStation Store for digital download on 22nd May.
We'll be sharing more information on Animal Force, so keep your eyes peeled for more updates!