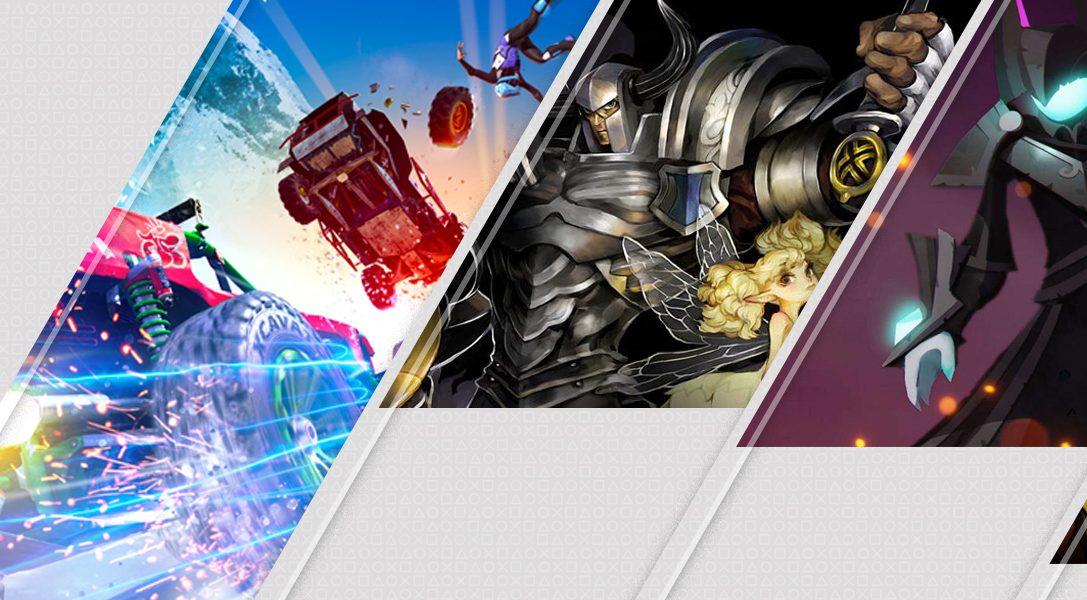 Plus, the full release schedule for the next seven days
This week, a cult classic returns to PS4 in the form of action RPG Dragon's Crown Pro. This remaster of Vanillaware's side-scrolling beat em' up gets the 4K treatment, as well getting a re-recorded score, performed by a live orchestra. If you didn't finish this fantasy epic first time round on PS3 or PS Vita, you can even upload your save and continue on PS4!
Elsewhere, Onrush's open beta showcases its unique approach to the arcade racing genre by focusing on acrobatic tricks and physics-defying dashes to take the lead. Join in the fun from Thursday, 17th May at 2pm BST to Monday, 21st May at 10am BST.
1. Dragon's Crown Pro
Return to the Kingdom of Hydeland with Dragon's Crown Pro, as Vanillaware's action RPG comes to PS4 with improved artwork and 4K resolution support. Rediscover the game's signature storybook aesthetic as well as Hitoshi Sakimoto's soundtrack, which has been entirely revamped and re-recorded by a live orchestra. Explore the spellbinding dungeons and battle dragons alone or with up to 3 additional players online.
2. Onrush beta
The stampede is coming – are you ready for the rush? Onrush is an unapologetic, all-out, physics-defying arcade racing game. Codemasters' visually stunning new title launches its first beta this week, so join in the fun and crush your opponents with style!
3. Omensight
From the creators of Stories: The Path of Destinies comes Omensight, a branching mystery with an intricate story of conflict, loyalty, betrayal, conspiracy, mythology, and murder. Dive into a narrative where your choices affect every step of the story. Pay close attention to the hints and clues given by your companions to solve the murder of the Godless-Priestess Vera.
4. Wizard of Legend
Wizard of Legend is a fast-paced dungeon crawler with a magic twist! There's no need to carry heavy swords and weaponry when you can cast fireballs, ice walls and other striking hexes on your enemies! In this new action-packed take on wizardry, you and a friend can unleash devastating combos on your enemies as you chain spells together in quick succession. Unlock over a hundred elemental spells and discover their combinations and synergies to create epic combos.
Out this week

PS4 DLC
15th May
16th May
17th May
Remember, if you've not got access to your PS4, PS3 or PS Vita then you can also buy through our online store.