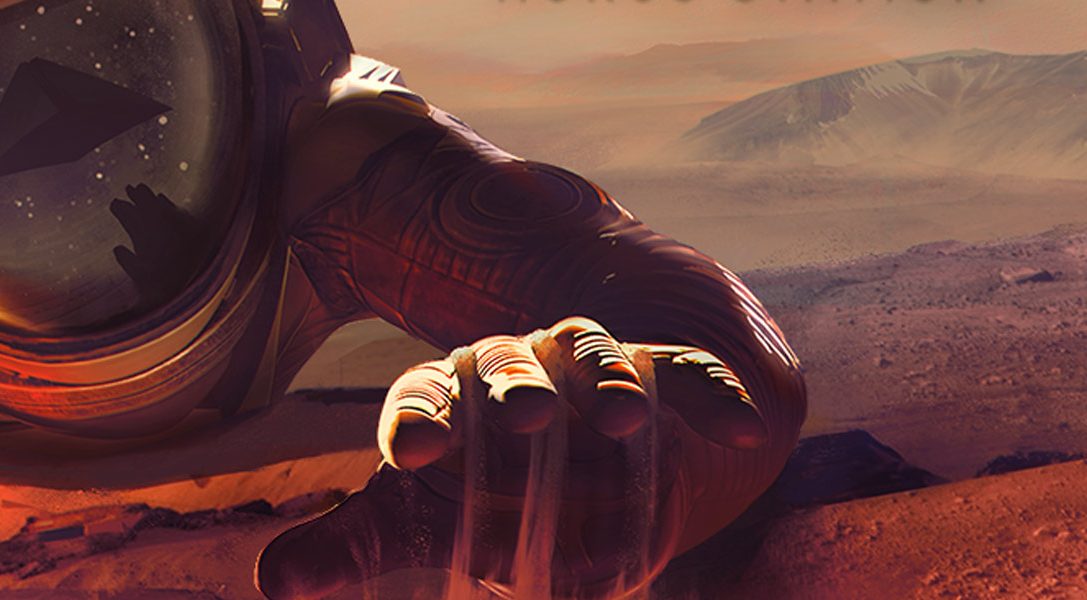 Details on upcoming PS VR compatible sci-fi mystery, including the soundtrack scored by metal legend Ville Valo
For Downward Spiral: Horus Station the team and I at 3rd Eye Studios are creating a mysterious and atmospheric solo (or online co-op) zero gravity thriller set in the lost and forgotten Horus Station – coming to PS4, PS4 Pro and with optional PS VR support – this spring.
A key feature of the game is our sound and music. Horus Station features no voice over, cinematics or other traditional methods to tell our story. We are pure storytelling in a sense that we rely upon environmental storytelling and sound design, without exposition. Only interpretation.
Ville Valo (HIM)'s electronic ambient score
Ville Valo, the platinum selling HIM frontman is a friend of 3rd Eye Studios and has created an amazing electronic ambient score for the whole experience.
It's very different from what he's known for and as you may have noticed from the trailer and dev diary so far it's a dark, unique and fantastic. It will help us emphasize our key moments and make our thriller even more intense.
For Ville's score, Can Uzer (our Sound Designer) and I placed his music to drive moments of excitement and atmosphere to its limits.
We've shied away from traditional game dynamic scoring and tried to do something more cinematic and unique for Horus Station. We feel Ville's music really helps us tell our story and by the end, and we use it as sparingly as we can so when it hits it's as perfect as possible.
Analogue technology inspirations
For the sound references we've purely being using analogue and real life samples and sounds where possible to make Horus Station more organic and alive.
We've used nail guns, office chairs, radiators and pneumatic presses to help craft our weapon sounds. We've even used a sample of a tiger growl for our bolt sprayer weapon in the experience to make it more exciting.
On top of this screens buzz with static, alarms ring and our enemy agents are malicious and dark, with evil beeps and static roars.
Atmosphere, ambiance and attitude
Our priorities with Horus Station from the beginning have been to create impact. We're creating an atmosphere, ambiance and attitude that we feel is exciting and flows from every element of the game.
From Ville's score to Can's sound design we're driving the player forward.
Horus Station is also very mysterious, something that needs experienced first hand  – so you'll have to play to experience the atmosphere we've crafted.
For anyone that loves atmospheric, cinematic and innovative experiences, Horus Station will be out this spring. You can learn more about our sound design in the dev diary below.
The team can't wait to share more ahead. To stay up to date be sure to follow us on Facebook, Twitter and Instagram and get ready to discover the secrets of Horus Station.