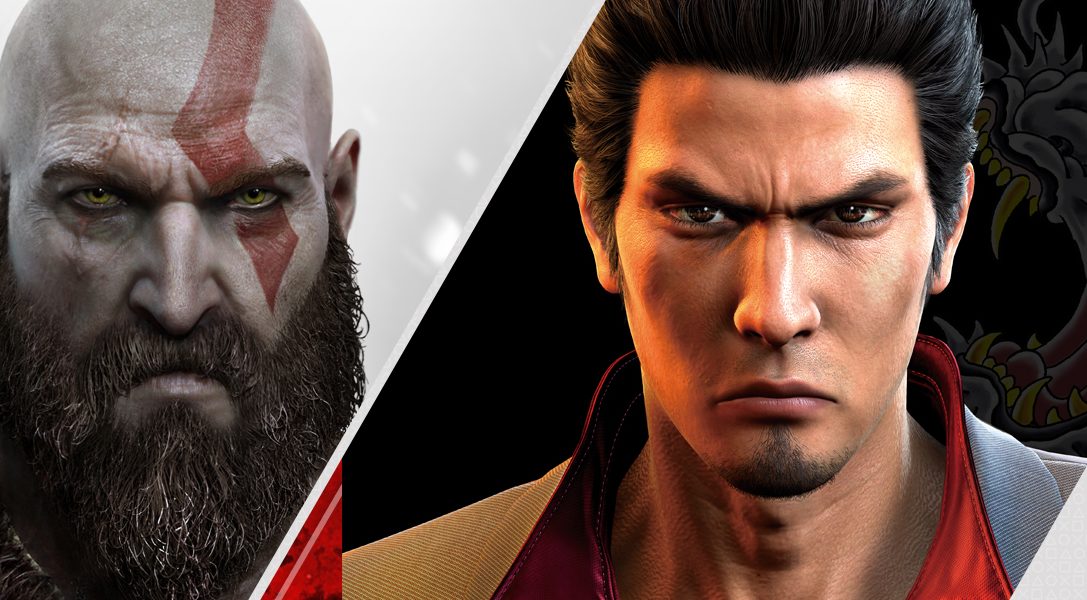 All this week's new games and expansions detailed in full
New parental responsibilities weigh heavy on two warriors returning to PlayStation this week. God of War sees Kratos embark on an epic journey with his son Atreus, while Kazuma Kiryu has to look after a newborn child while investigating what happened to its mother in Yakuza 6: The Song of Life.
1. God of War
Take an epic journey through Norse mythology as PlayStation icon Kratos returns, as the God of War must now teach his son Atreus to fight and survive in a quest that'll reshape them both.
Why you should play it: Redesigned combat, dazzling action, a moving story and stunning visuals all await in this critically-acclaimed epic.
Find out more: The secrets behind God of War's tonal shift
Available: Friday 20th April
2. Yakuza 6: The Song of Life
Continue Kazuma Kiryu's story as the Yakuza series returns to PlayStation.
Why you should play it: Explore the vibrant streets of Tokyo, lose yourself in a range of compelling side quests and addictive mini-games, and enjoy the thrill of the game's robust combat system.
Available: Tuesday 17th April
3. Virry VR with Drozdov
Enjoy a private safari as you get up close and personal with a wide array of African wildlife in this interactive PS VR experience.
Why you should play it: Down weapons, forget tactics and instead don headphones and PS VR to unwind with some of the world's most impressive animals in their natural habit.
Available: Monday April 16th
Out this week



BUNNY MUST DIE! CHELSEA AND THE 7 DEVILS (Only in Australia, Bulgaria, Croatia, Cyprus, Czech Republic, Greece, Hungary, Iceland, India, Ireland, Israel, Malta, NZ, Romania, Slovakia, Slovenia, South Africa, UK)
18th April
PS4 DLC
17th April
18th April
19th April
20th April
Remember, if you've not got access to your PS4, PS3 or PS Vita then you can also buy through our online store on your mobile, tablet or computer