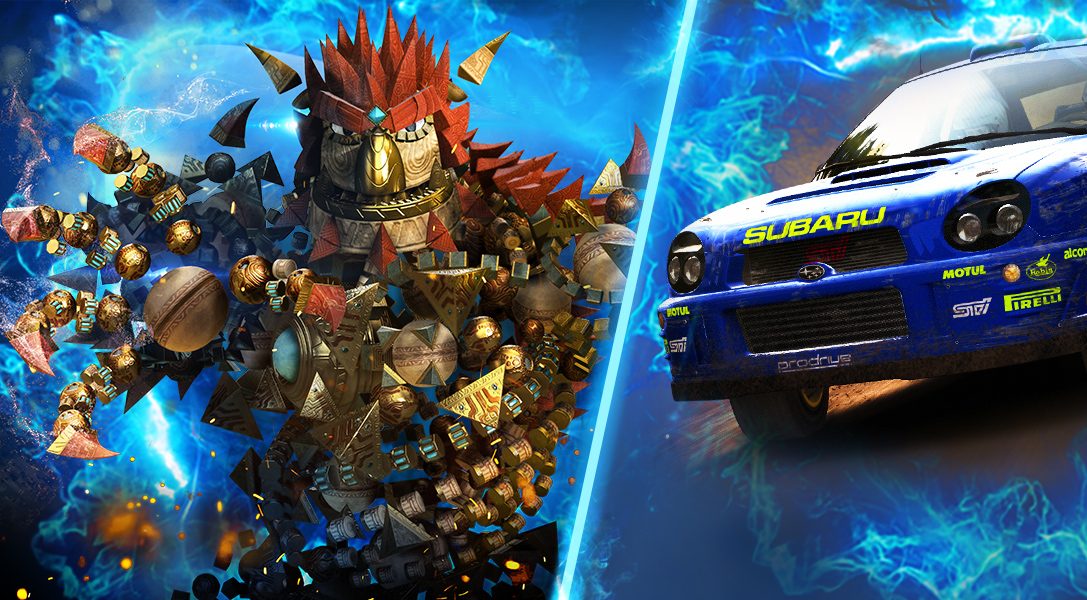 Race against the clock, explore Shinjuku's underworld, enjoy a family adventure and more
It's a new month, and that means a fresh batch of games are joining PlayStation's streaming service PS Now!
From next week, you'll have the chance to test yourself with sporting's best drivers in Codemasters' Dirt Rally, experience the tense underworld of Shinjuku in Yakuza 4, and go adventuring with Knack.
Anything else?
Also on PS Now this month, you can:
Team up with a squad of fantasy warriors in fast-paced co-op fantasy Warhammer: End Times – Vermintide.
Take the tower defence genre for a sci-fi spin in Defence Grid 2.
Get your point & click on with an adventure that spans the globe – and time – in Yesterday Origins.
Explore a heritage park to save family and rescue the world from an ancient creature in Eventide: Slavic Fable.
Travel through – and survive – a colourful world using the unique skills of a band of adventurers in World to the West.
Solve puzzles in beautiful isometric platformer Lumo.
take a dip in Gearbox's recent MOBA/shooter crossover, Battleborn.
Escape a decaying spaceship in the fast-paced and horrific sci-fi Infinity Warrior. (And if you're jonesing for even more sci-fi, you can try out evocative sci-fi puzzler Soul Axiom.)
Alternatively, try out some engaging family entertainment – and manage a farm full of sheep – in charming sim Clouds & Sheep 2.
And don't forget, PS Now is the only place on PC to play PlayStation exclusives. Want to sign up*? Find out how here.
*PS Now is available in UK, Germany, France, Benelux, Ireland, Austria and Switzerland.