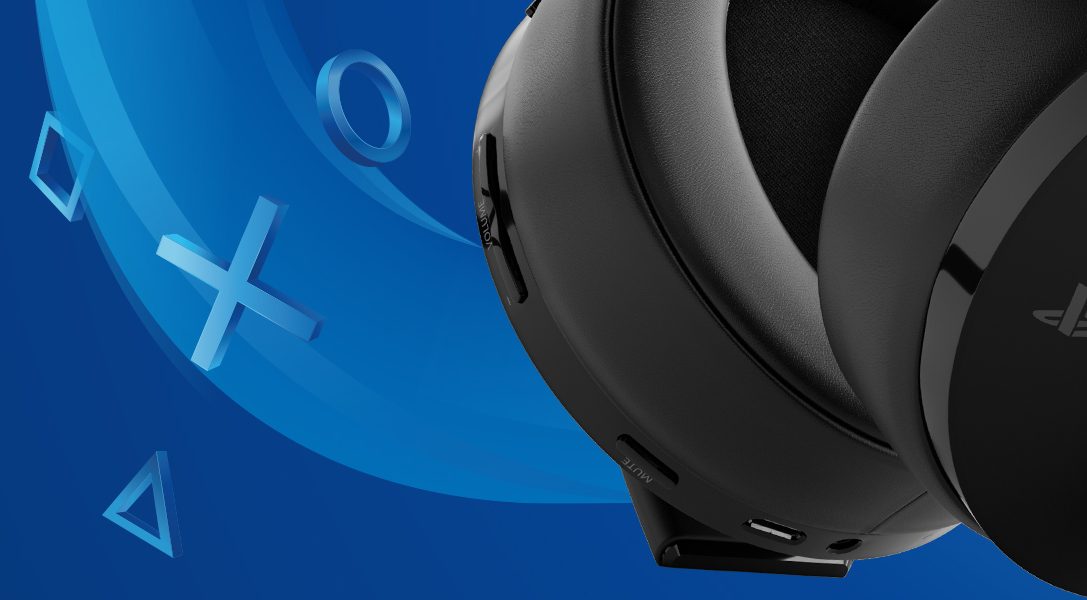 Details on how the new model elevates your PS4 and PS VR experiences
We are pleased to announce that the new Gold Wireless Headset will be available across the region from 6th April.
As announced last month, the Gold headset keeps those features you loved about the Wireless Stereo Headset 2.0, while offering multi-position hidden microphones and a sleek new design for greater comfort and durability.
Let's take a closer look at how these enhancements can heighten your gameplay experience on PlayStation 4 and PlayStation VR.
Greater clarity during in-game chat
Through the addition of a second hidden microphone, the new headset is even better equipped to pick up the players voice. Both microphones are located on the right ear cup and are carefully positioned to deliver optimum voice clarity, however you wear the headset.
The microphones are noise-cancelling too, working together to actively filter out background sounds to ensure your friends and teammates only hear what's important.
What's more, the headset retains integrated volume and mic mute controls, so it's quick and easy to adjust settings mid-game.
Refined comfort and durability
The new sleek design of the headset offers enhanced durability thanks to an extra sturdy frame while refined over-ear cushions provide greater comfort – both great for those who enjoy long gaming sessions.
We've also been able to optimise the design to make it extra comfortable to wear over the PlayStation VR headset. This can help keep players immersed for longer in their PS VR experiences and ensure they hear every voice, footstep and explosion.
The headset comes complete with a 3.5mm jack audio cable for use with PlayStation VR and mobile devices.
Here's a quick reminder of the whole host of other features the new Gold Wireless Headset offers:
Stunning 7.1 virtual surround sound in PS4 games
Bespoke audio modes for select games plus the ability to create your own all via the PS4 Headset Companion App
Fine-tuned 40mm speaker drivers
Plug and play, seamless lag-free wireless control on PS4, PC and MAC via the included USB adaptor
Get the new gold standard in gaming audio from 6th April, or take your experience to the next level with the 3D Audio powered pro-level Platinum Wireless headset available now – which you can find out more about on PS.com.