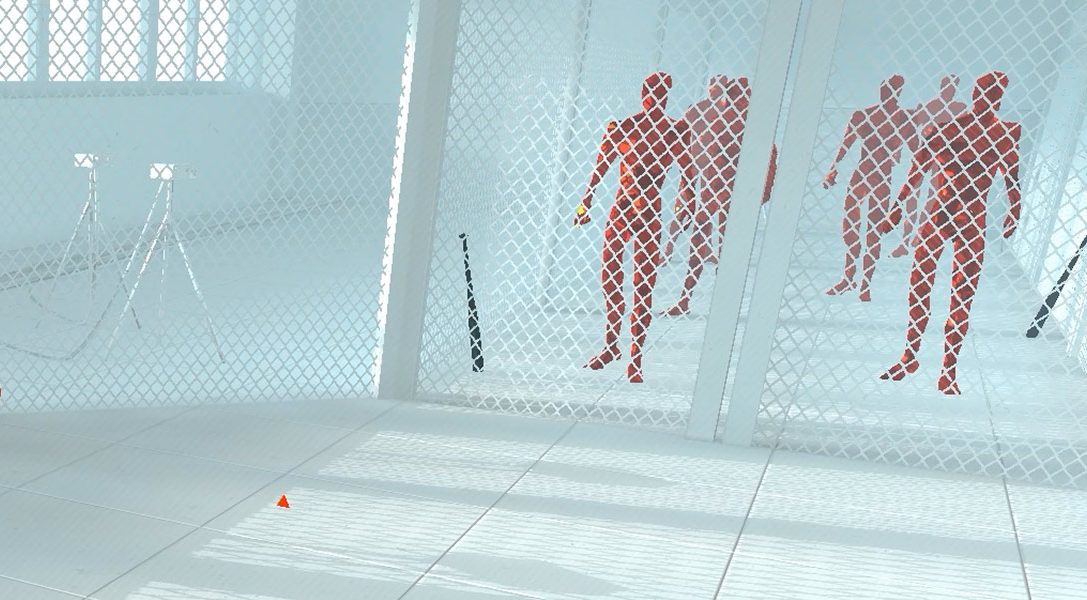 The story of how a two level trial exploded into a multi-award winning shooter on PS4
Wow what a time! We recently found out Superhot VR is nominated for Game Developers Choice Awards this year again.
We're probably the first game in ever to get nominated twice for two consecutive years of GDCA. To be fair though – Superhot VR originally released really late into 2016.
It took us until February '17 to deliver our first major content update (the FOREVER Update) and until July to finish pouring all of the extra love necessary to release on PS VR.
If anything, Superhot VR is probably more eligible for GOTY awards for 2017 than it was for 2016!
Our competitors for GDCAs are amazingly cool too though. There have been a lot of amazing VR titles coming out this year and we're all huge fans of those games. It's going to be exciting to see how the awards shape up!
And as if that wasn't enough good news for the week, we also just finished sorting out a date for the physical release of Superhot VR!
You read that right. You're about to be able to get yourself and your significant others shiny, smooth, sexy Blu-rays of the most innovative VR shooter in the world.
Go get your shopping shoes and get ready to stalk your local games store. SUPERHOT VR's beautiful physical boxes of virtual goodness hit the shelves on 28th February 2018.
OH YOU HAVEN'T HEARD ABOUT THE GAME YET? Well sit down and let me tell you a story!
How Superhot was created
Once upon a time in olden days of 2013, a super independent team of underdogs in the exotic country of Poland got together and came up with a game.
The game was a first person shooter with a very nifty gameplay twist – time in the game only moved when you did.
It was a really small game, it was made in a week, and it only had a couple of levels. The team put it online and immediately the game exploded in popularity.
The servers started to catch fire, and the team decided that it deserves to be made into the full, feature-length game. "We just need a little bit of money and like half a year of work", they thought.
Lo and behold, it took much longer than "like half a year" and burned a truckload of money more than "a little bit".
In February 2016 the original non-VR Superhot was released to the awesomely helpful and supportive community on Steam.
The radically positive reception and commercial success of the game caught us totally by surprise.
We were not prepared, so instead we did the only thing we knew anything about – we got ourselves a brand new platform and started blazing trails again.
We stripped Superhot to the bare foundations and started building from scratch, but this time in virtual reality.
We rebuilt all of the gameplay, all of the maps, all of the story, all of the controls. We experimented and we crunched. And after a lot of blood, sweat, and tears, we finally made Superhot VR.
What we thought was a really cool mechanic in a traditional flat-screened FPS turned out to be just plain transcendental in VR.
The game immediately became a must-play for everyone interested in virtual reality.
Reviewers gave rave reviews, fans and community beamed with enthusiasm, and a steady stream of VR GOTY awards started flowing our way. We've got a fair few of them weighing down our trophy shelf now:
DICE Awards Immersive Reality Game of The Year 2017 Winner
New York Game Awards Best Virtual Reality Game 2017 Winner
Unity Vision Summit Virtual Reality Game 2017 Winner
Pixel.Awards Best Virtual Reality Game 2017 Winner
Digital Dragons Best Virtual Reality Game 2017 Winner
GDCA Best VR Game 2017 & 2018 Nominee
SXSW Trending Game of the Year 2017 Nominee
And we're still really hard at work building even more cool stuff for the Superhot franchise.
So I might be just a little bit biased here, but I'm pretty sure you won't regret following my recommendation.
Superhot VR is a must play. If you haven't played it yet, you totally should catch up. And what better time to do just that than 28th February 2018 when it's finally out as a disc release?