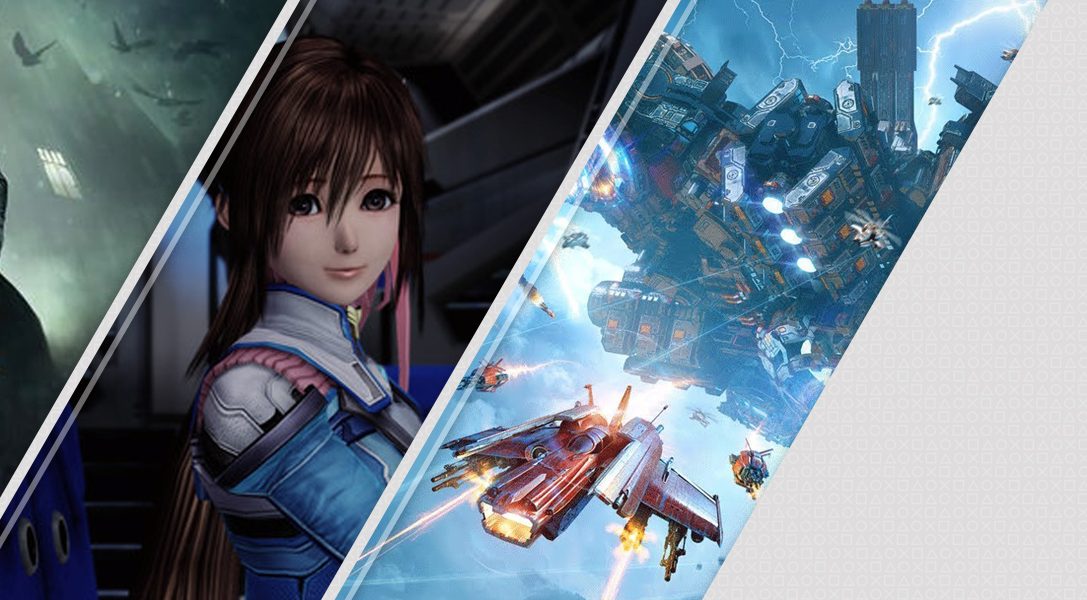 Doom VFR, Black Mirror, Star Ocean: The Last Hope and more
This week on PlayStation Store, battle hordes of demons across Mars and into the depths of hell itself in Bethesda's brutal, pulse-pounding Doom VFR.
Elsewhere, Lovecraftian adventure Black Mirror gets a slick PS4 reboot and fan favourite action RPG Star Ocean: The Last Hope makes its way to PS4 complete with a shiny HD remaster.
1. Doom VFR
Obliterate demon hordes in VR with Bethesda's adrenaline-pumping horror shooter, Doom. Put your PlayStation VR headset on, become the iconic Doom marine and fight like hell with a wealth of advanced weaponry and some beautifully brutal melee attacks.
Why you should play it: Experience the explosive action of the critically-acclaimed shooter as if you were there!
Available: 01/12
2. Black Mirror
Rediscover cult gothic-horror adventure series The Black Mirror with this eerie reboot. Black Mirror is a completely new story with brand new gameplay, but retains the stylish madness and unsettling atmosphere of the original 2003 point-and-click adventure.
Why you should play it: You'll be unnerved exploring a seemingly-haunted estate while trying to investigate – and solve – its mysteries.
Available: 28/11
3. Star Ocean: The Last Hope
Dive back into Star Ocean's sci-fi JRPG action with the fourth instalment of the series, The Last Hope, remastered in full HD for PS4 and with 4K support on PS4 Pro.
Why you should play it: Take on an epic journey across the universe in the very first game of the Star Ocean timeline.
Available: 28/11
Out this week

PS4 DLC
27th November
Sonic Forces


 

SANIC T-SHIRTS
28th November
DRAGON BALL XENOVERSE 2


 

Extra Pack Set (Not in India)

Skyforge


 

Seasonal Pack – December

Titanfall 2


 

Harvest Time Weapon Warpaint Bundle

30th November
TEKKEN 7


 

DLC 2 Geese Howard Pack
1st December
Call of Duty: WWII


 

Call of Duty Endowment Bravery Pack (UK Only)

Remember, if you've not got access to your PS4, PS3 or PS Vita then you can also buy through our online store on your mobile, tablet or computer.