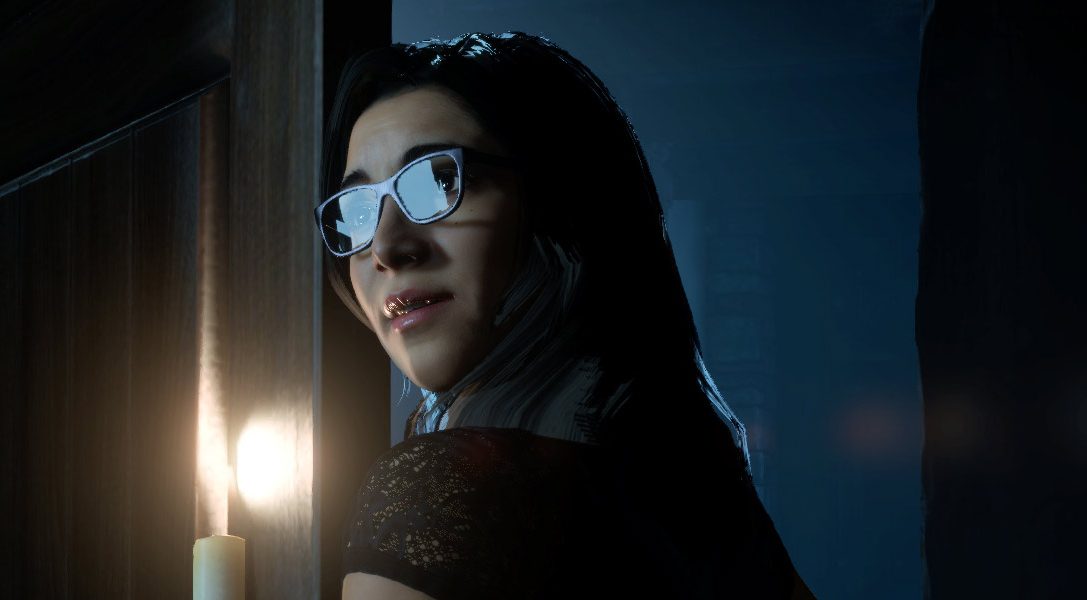 Creative director Will Byles talks the genre classics that inspired the studio's PS4 hit
Supermassive's superlative PS4 horror Until Dawn has haunted PS Plus this month, having us hide behind the sofa in fear and argue with friends over fatal choices made in equal measure.
As we come to the last weekend of the title's PS Plus residency, its creative director Will Byles sat down to scare up a list of the seminal horror movies that shaped his perceptions of what the genre could do, and impacted the team's thinking behind its approach to an interactive take of the genre.
With Until Dawn, we at Supermassive Games set out to make a genuinely scary, engrossing, branching, interactive horror with enough variation to encourage multiple playthroughs.
Key to this was the tacit – and mutual – understanding with the player of the established conventions of horror movies; those tropes and even clichés that let us navigate the genre from the safety of our own preconceptions.In a post 'Scream' world of the self-referential we wanted to take those conventions and turn them on their heads.
There are literally hundreds of movies from which we drew our understanding and all of us had our most loved and loathed, but here are my personal top seven.
1. Psycho | 1960
Director: Alfred Hitchcock
"Psycho is arguably where modern horror genre began. A movie about a woman stealing $40,000 from her boss's client takes the then unheard twist when the 'star' – Janet Leigh – is murdered with horrific savagery only half way through the movie.
"As with Tobe Hooper's Texas Chainsaw Massacre, the movie is loosely based on Ed Gein's notorious grisly crimes. I think of it as an early proto-slasher with many of the subsequent genre tropes being birthed here: immoral or sexual behaviour being 'punished', a masked/disguised killer, and the giant kitchen knife (also wielded by so many successive movie killers)."
Buy Psycho on PlayStation Store
2. The Haunting | 1963
https://www.youtube.com/watch?v=YWU9zRb4RPY
Director: Robert Wise
"I watched this film as a child when my older sister dragged me from my bed to watch it with her, and it's fair to say that I was genuinely traumatised – unable to sleep for weeks.
It's the story of a paranormal researcher and a small group of subjects investigating a haunted house.
"The movie's camera work is such that very little is actually shown; camera angles and audio offer only a suggestion, leaving the viewer to imagine the rest. It may have dated but it's still a hundred times scarier than the 1999 remake. Fun fact: director Robert Wise went on to make The Sound of Music (not strictly a horror movie)."
3. The Exorcist | 1973
Director: William Friedkin
"The story of a young girl possessed by the devil was one of my scariest cinema experiences. While it's still a genius piece of cinema and a seminal movie in the genre, it's harder to enjoy today because it inspired every single possession movie afterwards; there's a kind of retro cliché to it now.
"At the time though there were reports of people fainting and needing medical care while watching. For me it was when horror became truly visceral."
Rent or buy The Exorcist on PlayStation Store
4. Halloween | 1978
Director: John Carpenter
"Carpenter's seminal 'slasher' movie gave us so many of the tropes and rules of horror that we tried to subvert in Until Dawn. The defining 'killer cam' POV became set in the lexicon of film grammar. Then there's the terrible inciting incident, the nigh indestructible masked killer, the 'Ahab' character, the final girl, and of course the huge 'Psycho kitchen knife' – all horror staples today."
5. Poltergeist | 1982
Director:Tobe Hooper
"Poltergeist brought horror home. Leaving behind the gothic mansions and haunted Victorian houses, Poltergeist sets its scene in the newly built American suburbs. Tobe Hooper, director of Texas Chainsaw Massacre (the other Ed Gein inspired horror movie) gets some not- too-hidden help from executive producer Steven Spielberg to make a polished, high production value, modern American ghost story that sets the mould for almost everyone that came after."
Rent or buy Poltergeist from PlayStation Store
6. Evil Dead II | 1987
Director: Sam Raimi
"My favourite cabin in the woods-style movie turns everything up to eleven. Basically it plays as a 'requel' (remake/sequel) of the Evil Dead – but now with a budget behind it. With amazing audio and camera work so indicative of Sam Raimi, Evil Dead II was the first movie that terrified me and made me laugh at the same time. Horror and comedy are great bedfellows if done right, and no one does it better than Sam Raimi."
7. The Conjuring | 2013
Director: James Wan
"Based on a true story-style horror has always been one of my favourites ever since I first saw another seminal movie – The Amityville Horror, a 1979 supernatural horror directed by Stuart Rosenberg.
"The Conjuring, however, was the first film in nearly a decade that genuinely scared me. For that reason alone has made this list, edging out 2010's Insidious (also directed by James Wan) It follows real life paranormal investigators, Ed and Lorraine Warren, who help a family terrorized by a dark presence in their farmhouse.
"There are so many films that I wanted to add here (Alien, Amityville Horror, American Werewolf in London – just to mention the 'A's) but I stuck to the ones that had the biggest impact on me through the years. Modern FX are so slick now that earlier 'practical' special effects can look a little comic, but they're all really worth a gander if you can get past that. Give them a go."