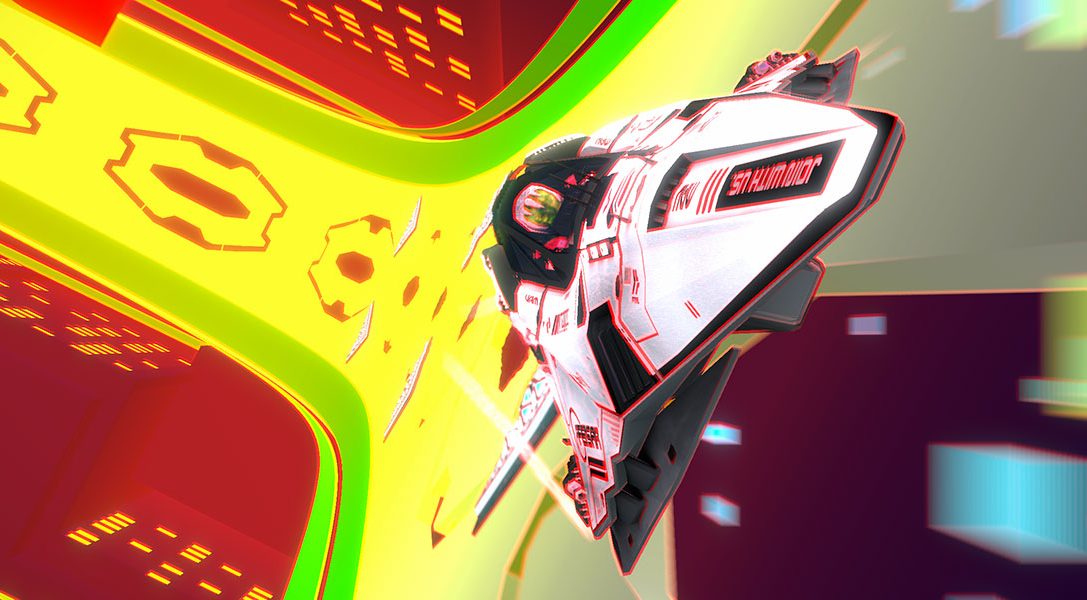 Winning remix will be patched into the game, and winner gets a PS4 Pro and copy of the game
WipEout Omega Collection is finally out, so it's time to let you in on a secret. When we revealed what we said was the full track list, that wasn't strictly true. We're giving you the opportunity to contribute track 29.
Already featuring a mix of WipEout legends including The Prodigy and The Chemical Brothers, alongside some of the hottest new artists on the music scene, we're challenging you to submit your own remix for a chance to win the elusive final spot on the critically acclaimed track list.
The tune to remix and make your own is Shake It by ADDIKTION. We've put the stems up on our SoundCloud account – check them out below – and they are available to download now.
Simply grab them, create your own remix and send your final track as a .wav file to siee.wipeoutps4@sony.com before 16:00 BST / 17:00 CEST, 12th August 2017.
Our panel of experts will listen to every submission and make a call on who wins not only a spot on the soundtrack, which will be patched into the game and made available to play worldwide, but also a copy of the game and a PS4 Pro. Full T&Cs can be found here.
For a few tips on how to create the perfect WipEout remix, here's a video of ADDIKTION talking about the track:
And for some inspiration, why not listen to the full WipEout Omega Collection playlist on Spotify?
https://open.spotify.com/user/playstation_music/playlist/3pUSdXB59k5aJy82BZBocy
WipEout Omega Collection is out now.
Head over to the PlayStation Gear store to check out a range of tie-in merchandise, and read the complete story behind the creation of the iconic first game in our Extended Play.