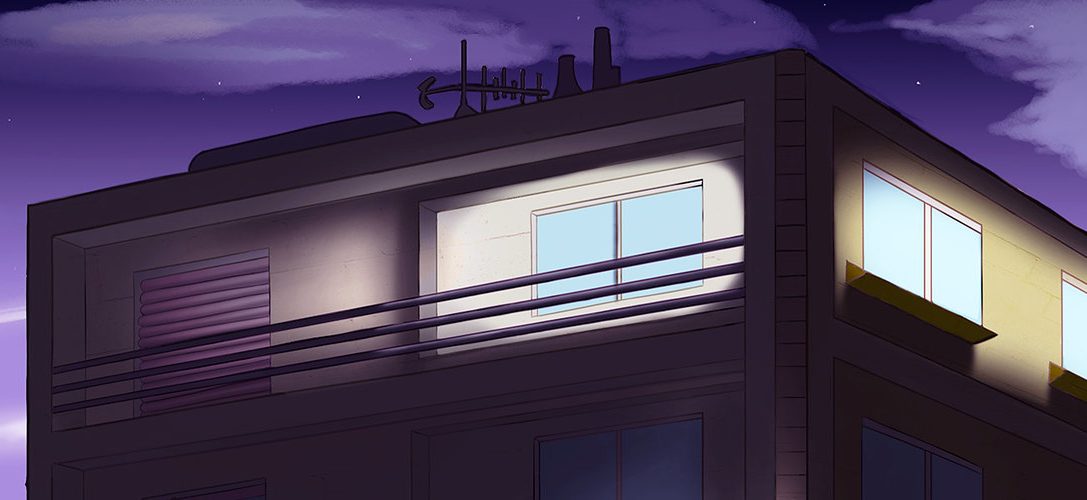 Globe-trotting mystery offers Cross-Buy with the PS Vita version
Hi! I'm Fabrice, solo French game developer. Let me introduce you to my silly game Demetrios – The BIG Cynical Adventure!
Demetrios is an adventure game mixing elements from point & click and visual novels with fun puzzles and quirky humour.
Bjorn, a slob of an antique dealer living in Paris, gets robbed one night after receiving a mysterious call. He notices that only a mysterious tablet has been stolen. The police aren't really helpful, so Bjorn ends up investigating on his own with the help of Sandra, his next-door neighbour.
This will (unwillingly) take them on a journey to several countries around the world, where they will sort out some murky affairs and ancient secrets!
Demetrios is all about comedy and fun choices. Watch out, you may end up dead very often – especially if you put your fingers everywhere! (But don't worry, you can continue the game straight away.)
Try silly inventory combinations, and you'll get unique comments each time. Sometimes the characters will even react to your (stupid) actions!
In case you get stuck, there's an in-game hint system through the use of cookies hidden in the screens – so you have to earn the help. And you can collect the cookies, too!
You'll encounter some mini-games along the way, always meant for easy fun and to vary the gameplay.
I've specifically optimized the game for PS4, and you can control it either with the stick / buttons or the touchpad, with multiple options to adapt the likes of the sensitivity, or using the right stick and triggers as a magnifying glass for precise observation – quite handy for tracking those cookies!
The console version also adds the exclusive "Chapter Restart" feature, which makes progress and Trophies hunting much easier!
Expect to spend 8 to 12 hours for a first playthrough, and get some replayability by collecting cookies and all 37 achievements – including a Platinum.
I truly believe adventure games can only be appreciated if you can understand them easily, so I've made huge efforts to get the 10,000 lines of dialogue fully translated into six languages: English, French, Spanish, Italian, German and Russian!
This was my first console experience, and aside from translations and some music, I did everything myself (yup, it's possible!)
I very much enjoyed working on bringing Demetrios to the Playstation 4 and PlayStation Vita – a childhood dream come true! I'm hoping you'll like it. (Many thanks to the PS Vita community for your great support and appreciation!)
The game will be available August 2017 for PlayStation 4 on PlayStation Store, with Cross-Buy functionality with the already-released PS Vita version.