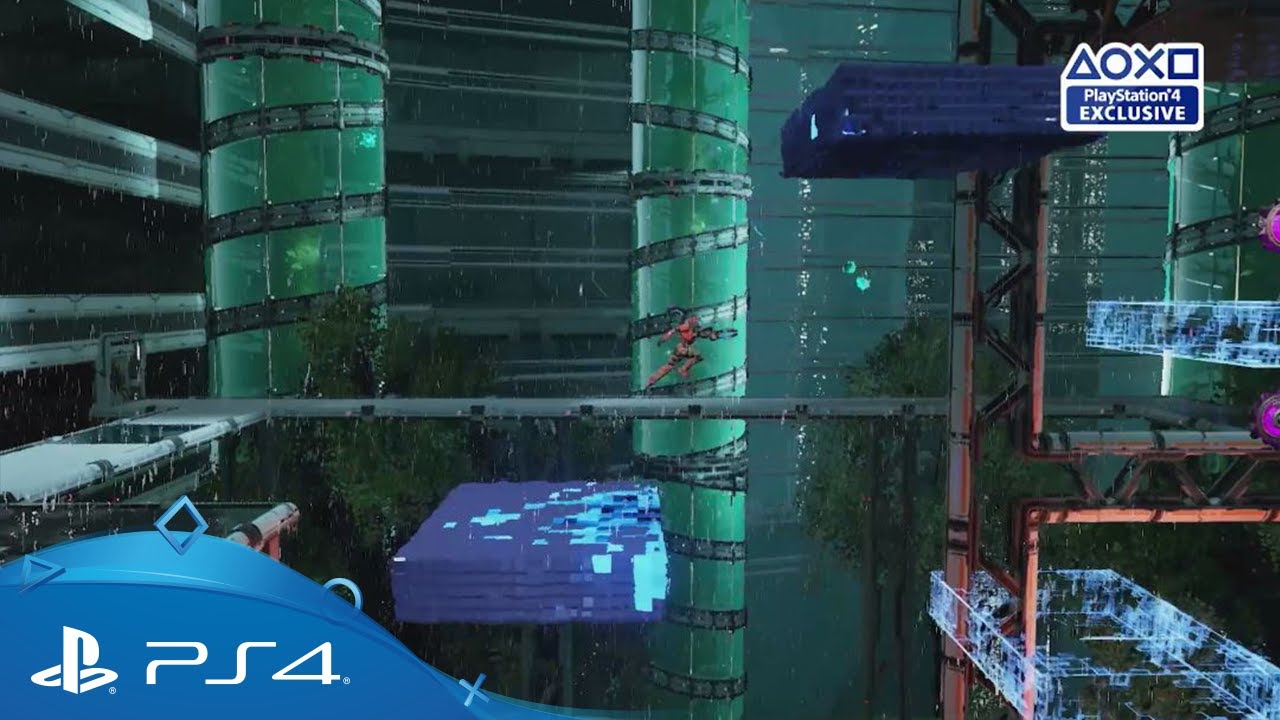 First gameplay trailer debuts as pre-order bonuses are announced
Greetings, PlayStation fans! We at XDev Studio Europe are excited to finally show you the first glimpse Matterfall, from Housemarque, the masters of arcade action. And we also have a launch date for you: Matterfall is releasing 16th August on both PlayStation Store and Blu-ray!
If you have played Super Stardust, Resogun or Alienation, you know a few of the things Matterfall will have in store: lightning fast twin-stick action, nerve-racking challenges and explosions… epic explosions, to be more precise. But Matterfall also throws a few new ingredients in the mix…
With a combination of shooting and platforming, success relies on your control over Smart Matter, a mysterious alien resource that infected the world and threatens to wipe out mankind.
Using your Matter Jet to generate Blue Matter, you will able to create platforms to further explore the environment or form shields to protect yourself while fighting off hordes of enemies in a frenetic bullet hell.
It wouldn't be a Housemarque game if the challenge wasn't turned up to 11, but it is always a fair fight. Avalon Darrow, the hero in charge of saving humanity, has at her disposal a great variety of weapons and powerful abilities which allow you to choose your loadout to maximize your style of play.
Whether is the short range of a powerful shotgun or the calculated bounce of a grenade launcher, anything goes to rule the leaderboards and claim the world top spot.
Pre-order Matterfall and receive a Theme for your PS4, five avatars, and a copy of the kick-ass soundtrack when the game launches.
Keep an eye on PlayStation Blog for more details on Matterfall soon.