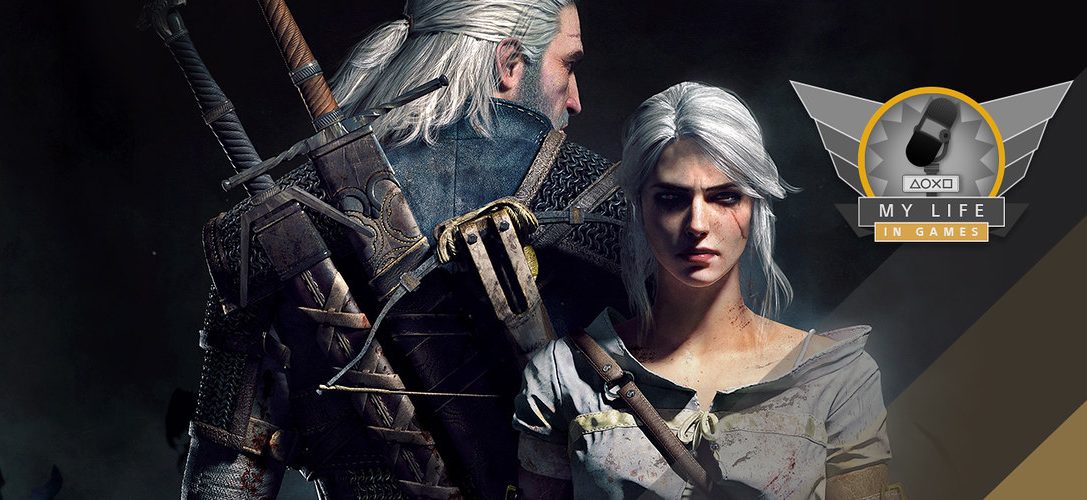 CD Projekt Red director on the games that have stuck with him
It's been two years today since CD Projekt Red brought its action RPG opus, The Witcher 3: Wild Hunt to PlayStation 4. The engrossing, immersive adventure saw us lose hundreds of hours travelling across richly detailed locales as monster hunter Geralt, delving into epic storylines and engrossing side quests.
To tie in with this particular anniversary (and with news that a Netflix adaptation is on the way) , we talked to CD Projekt Red's game director Konrad Tomaszkiewicz about the games that shaped his life. In particular…
1. The First PlayStation game you remember playing
"My first PlayStation game was Tekken 3. I actually played the game a lot at local arcades, even before getting it for PlayStation. Ever since I was a kid, I was into martial arts and what I particularly remember about the game are the incredible animations. The way characters were moving and fighting was just amazing. Tekken 3 and Eddy Gordo are actually a huge reason why I started training Capoeira a few years later."
2. The game that made you want to be a developer
"My first steps into game development were before the launch of PlayStation, when most computers available on market didn't have drives, and those that did were cassette-based. I remember rewriting game code from "Bajtek", an old Polish computer game magazine, and getting access to games that way.
If I were to name a game that made me want to become a game developer, it would have to be Monkey Island and/or Eye of the Beholder. The first one was something that captivated me with it's quirky storytelling, Eye of Beholder, on the other hand, was the first game that made me feel like I was part of it, and not just playing a video game."
3. The PlayStation game that you wish you had made
"I've been a huge role-playing game fan for a long time now. I love playing RPGs as much as I love creating them. But I wouldn't mind working on a Naughty Dog game like Uncharted or The Last of Us. They're very story-driven, action-packed experiences, but at the same time pack a huge emotional punch."
4. The PlayStation game that you've sunk more hours into than any other
"The games I think I've played the most would have to be the Souls series (Bloodborne included) and Nioh. The gameplay here is as much about your character's level and stats, as it is about your skills as a player. Some of the encounters in these games are very challenging, like the Giant Toad boss in Nioh. To get around this, you need to play a lot, die a lot, figure things out in the process and use that to play better next time. And then you realize it's 4AM and you need to start getting ready for work. And repeat."
5. The last PlayStation game you played that made you rethink the medium
"Like I previously said, I'm a huge RPG fan. One of the most important aspects of the genre is the story, so that's something I tend to focus on when playing story-driven titles. One of the titles that really got me thinking about storytelling in video games is Heavy Rain. It had a lot of powerful moments that linger with you long after the credits roll, like the shift from a normal everyday life depicted in the game's beginning into something much darker and depressing later on. It really sticks with you, especially when you're a parent or expecting to be one. And the way your choices impact the story was really something."
6. The last PlayStation soundtrack you whistled in the shower
"I'm going to have to go with The Witcher 3 on this one. We've been working on the soundtrack for Wild Hunt with Marcin Przybyłowicz for a long time, so I feel very attached to it, but I also think it's just really good. Listening to it over and over when we were playtesting the game might have something to do with it, as well. Long story short, I doubt I'll be able to get it out of my head for many years to come."
7. The last PlayStation game that you saw the end credits for
"I tend to finish all games I play, but only a few I end up watching the ends credits for from beginning to end. The last one I think was The Last of Us. Playing this game is like riding an emotional roller coaster, and when it came to a stop, I was just sitting there, blown away. I ended up watching the whole credits, much in part thanks to the amazing soundtrack the game has. One of my friends I used to work with on The Witcher was part of the development team on The Last of Us, so I also wanted to spot him in there."
8. Your favourite PlayStation multiplayer game
"This one's easy — Battlefield. I've spent long days and even longer nights playing games from this series with friends. I don't remember any other game giving me so much freedom and chance to experience epic moments in multiplayer as Battlefield."
Read more in the My Life in Games series: