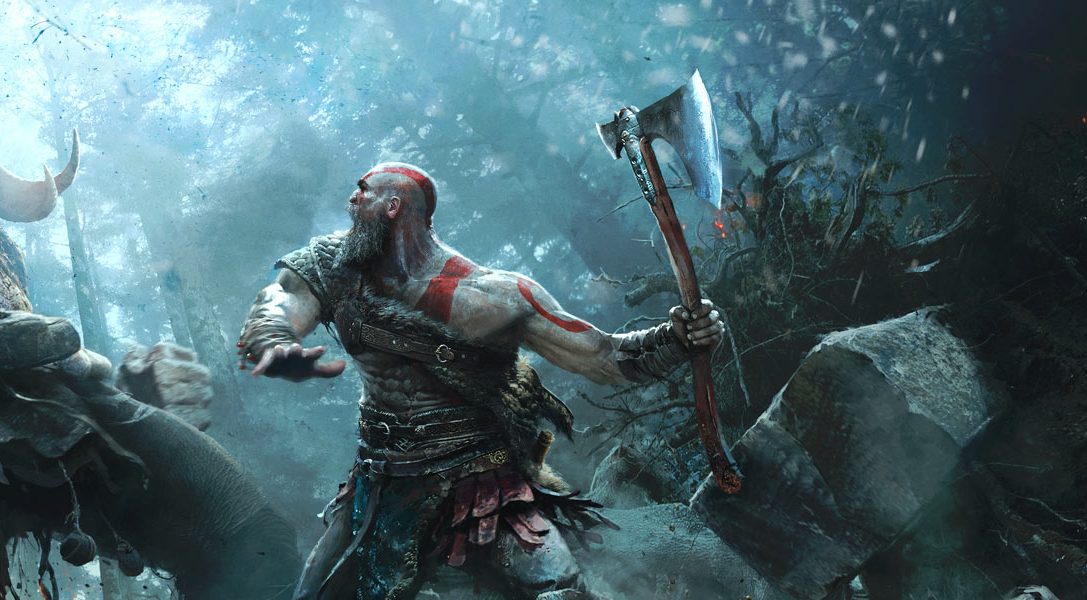 PS Store's Only On PlayStation promotion helps set the scene for some massive releases
While it feels like the last decade has gone past in the blink of an eye, it's safe to say there have been a whole lot of classic PlayStation games and franchises born since PlayStation Store first launched.
If you've kept an eye on PlayStation Blog in recent times, you'll know that for some of these iconic titles, series' and characters, the adventure is far from over. So while you look forward to what's coming up in 2017 and beyond, the PlayStation Store Only On PlayStation promotion is the perfect place to stoke the flames of excitement for what's heading our way…
Can't wait for Uncharted: The Lost Legacy? Try:
Uncharted 4: A Thief's End
If you haven't yet played the most recent outing for Naughty Dog's acclaimed action adventure series, now is the time to right that wrong. One of the most visually stunning console games ever made – and with an epic storyline to accompany it – is going for a steal.
Uncharted: The Nathan Drake Collection
If you missed out on Drake's adventures on PS3, see where it all began with Uncharted: Drake's Fortune, meet Chloe for the first time in Uncharted 2: Among Thieves and reveal the Atlantis of the Sands in Uncharted 3: Drake's Deception – all available to download, polished up and shining for PS4, and for a bargain price.
Looking forward to God of War? Try:
God of War III Remastered
Ahead of his upcoming PS4 debut, remind yourself what a furious force of nature Kratos is capable of being when the red mist descends. God of War III sees him in incredibly destructive form, taking on the gods of Olympus including Zeus himself.
Excited for Detroit: Become Human? Try:
The Heavy Rain & Beyond: Two Souls Collection
Quantic Dream's immersive brand of storytelling is an experience that has to be lived to be believed – and is unique to PlayStation. Its upcoming interactive android drama Detroit: Become Human is hotly anticipated for PS4, and in the meantime, two incredible tales are already available in Heavy Rain and Beyond: Two Souls. They're bundled together in one collection, offering great value at their discounted price.
All revved up for Gran Turismo Sport? Try:
Gran Turismo 6
PS3 players can prepare themselves for GT Sport and get a fix of realistic racing simulation with the multi-million-selling Gran Turismo 6. There are over 1,200 cars available to drive, from everyday run-arounds to finely tuned supercars, as well as all the licenses and challenges that make Gran Turismo such an immersive test of driving skill.
Looking forward to Farpoint on PlayStation VR? Try:
Until Dawn: Rush of Blood
Get primed for the immersive PlayStation VR shooter with Supermassive Games' white-knuckle ghost train shooter. Arm yourself to the teeth then blast your way through a horde of enemies and monsters coming at you from all angles.
DRIVECLUB VR
DRIVECLUB's stylish take on the racing genre left challengers in the dust with its unique social club racing setup and huge array of tracks, cars and game modes. And the move into VR took that experience up a notch.
Dreaming of Dreams? Try:
LittleBigPlanet
Media Molecule is hard at work on its ambitious, super-creative title Dreams, exclusive to PS4. In the meantime, you can see where it all began with LittleBigPlanet 1, 2 and 3 – as well as LittleBigPlanet Karting – for PS3 and take Sackboy on a creative journey around the Imagisphere.
Tearaway
Hailed as one of the finest games on PS Vita, Tearaway is a steal at its current sale price. Not only is it a fun, compelling adventure but it also makes great use of the handheld device's unique controls and camera, putting your face in the game and allowing you to reach into the world with virtual fingers and influence what's going on around main character iota.
Got your eye on Everybody's Golf? Try:
Ummm… Everybody's Golf
The name may not have evolved, but the forthcoming Everybody's Golf on PS4 piles heaps of new features on top of the super-addictive, intensely playable golfing fun of previous titles. To get up to par, the PS3 and PS Vita versions of Everybody's Golf are available as part of the sale – so you can get plenty of practice in before taking on your friends on PS4.
Ready for Nex Machina? Try:
Alienation
Developer Housemarque has rapidly become the master of arcade-style action shooters, and its forthcoming game Nex Machina is another evolution of its signature style. To whet your appetite, PS4 exclusive Alienation brings frantic, explosive, alien-blasting adventure to the Only On PlayStation sale.
Resogun
If that's not enough, its side-scrolling shoot-'em-up Resogun (recently updated for PS4 Pro) also features in the sale. This PS4 launch title fast became a high-octane icon of the new generation of gaming, so if you missed out back in 2013, we've got you covered for a fraction of the standard price.
Hyped for Knack 2? Try:
Knack
Another PS4 launch title, Knack is the little hero that made a big impact on gamers in a classic take on the platforming adventure genre. He's heading back to PS4 in the upcoming sequel (complete with couch co-op) – but in the meantime, his original shape-shifting adventure is on sale.
Looking forward to The Last of Us: Part II? Try:
The Last of Us Remastered
Naughty Dog's announcement that Joel and Ellie are returning in The Last of Us: Part II blew the roof off PlayStation Experience 2016. If you've never experienced their original journey, you're in for a treat. The Last of Us is a masterpiece of storytelling, action-packed gameplay and compelling characters that doesn't come around often.
Of course, there's a huge list of other games in the Only On PlayStation promotion that you might want to check out – so head over to PlayStation Store now and see what else is on offer. And keep your eyes on PlayStation Blog for more news on those upcoming games that you can't wait to play.