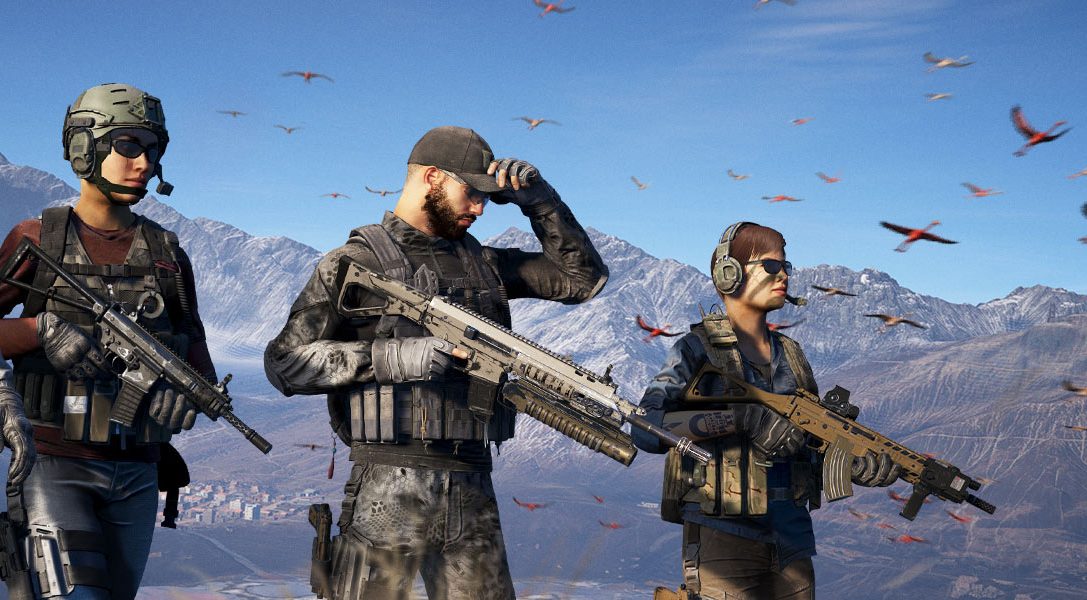 Don't miss out on a clutch of limited-time discounts on PlayStation Store
We have a host of great offers available this weekend on PlayStation Store, starting with Ghost Recon Wildlands.
You can make a saving on both the Deluxe Edition and Gold Edition on PS4 until Monday 27th March. Head to PlayStation Store today and don't miss out on this great deal!
Menace and isolation see the through the rotting walls of an abandoned farmhouse in our next weekend offer, Resident Evil 7 Biohazard! With both the Standard and Deluxe Editions available on offer, you won't want to miss this terrifying deal!
NBA 2K17 (until 27/03/17)
Finally, we have a selection of NBA 2K17 content available on offer this weekend. Whether it's the Standard Edition, Kobe Bryant Legend Edition, Kobe Bryant Legend Edition Gold or Virtual Currency (200,000 / 450,000 only), you can forge a career among basketball's elite on PlayStation 4.
Just a reminder too, we have a two week promotion on the amazing Final Fantasy XV! Grab a great deal on the Standard and Deluxe editions on PS4 today!