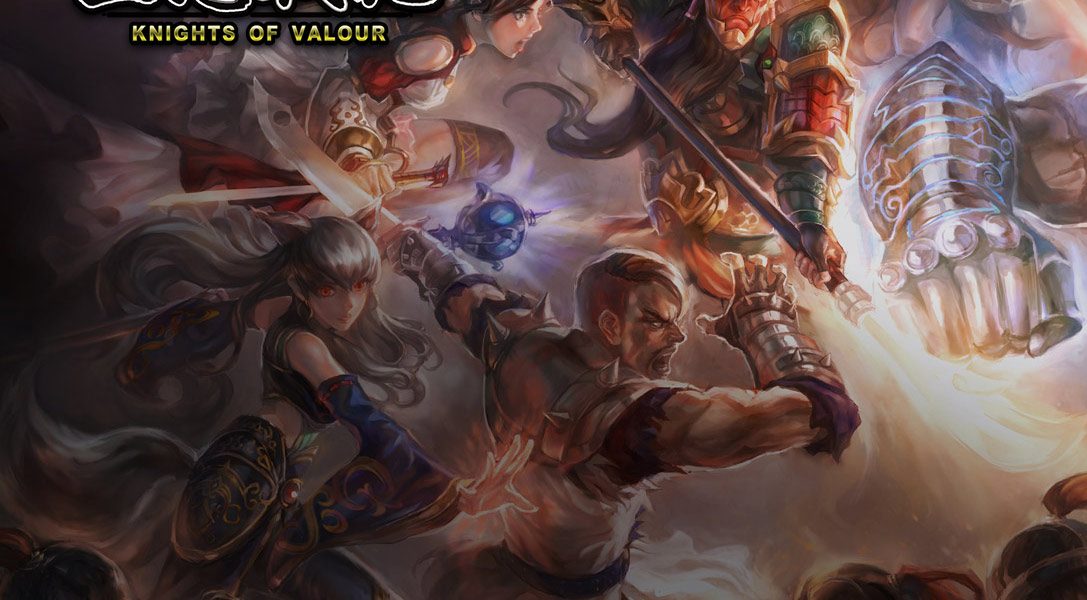 F2P game blends classic side-scrolling action with modern era character upgrades and customisation
Upcoming PlayStation 4 title Knights of Valour will capture the attention of both fans of side-scrolling arcade action and those looking for the thrills of cooperative combat on their home console. Here, producer Hsu Wei, Chu breaks down everything you need to know.
Annotation: Hsu Wei, Chu (first on the left) and other members of the Knights of Valour PlayStation 4 team.
1. The series has a rich arcade heritage
"The series has seen a number of titles released since the series was originally launched in 1991; Knights of Valour for PlayStation 4 is a brand-new game, released on console for the first time.
"We have a larger variety of action and upgrade factors than regular arcade games, and, most importantly, we completely carry on the arcade spirit. Players who love arcade games should definitely not miss this game.
"For us there is no doubt that the classic arcade gaming experience must be continued! Most of the typical parts of arcade games are continued, such as distinctive characters, diverse boss battles, secret passages and items."
2. There's deep character customisation
"We've detailed characters and skills, stage exploration, as well as collecting and forging equipment; all of these factors make co-op more interesting. That said, the feature we're most proud of is that every character has abundant skills of their own and is able to create various combos according to the player's preference.
"Every character has their distinguished personality, not only in relation to skills and actions… we modernized the original [arcade] concept by enhancing the development of character roles and equipment, allowing players to create their very own special warriors. Apart from that, there is a huge variety of new elements waiting to be explored."
3. It offers online co-op play
"People from anywhere can play together online through multiplayer mode, rather than having to gather around an arcade machine."
4. It's based on the Romance of the Three Kingdoms
"It is a wonderful game topic because it is rich in characters with clear-cut personalities along with exciting war stories and political struggles."
5. It's Free-to-Play
"Our primary goal was to allow more people to experience this game through a platform with a broad reach and the free-to-play option.
The basic payment is to continue the game after the player character died, which is very common in arcade games. The player needs HP to master a stage. If he runs out of HP, the player can consume "Lives" to bring his character back to life. Nobody is forced to buy them though: "Lives" recharge automatically over time.
Other paid content such as unlocking new characters, skins and items to improve strength offers limited support and is simply convenient for the player. Most importantly, every item and commodity which could influence the balance system is obtainable via gameplay."
6. It's made by an arcade action fan for arcade action fans
"I loved playing games when I was a child, especially action games. Arcade games were the ones I was addicted to the most. Knights of Valour was an arcade game, so it is an important challenge for us to make players feel the original delight of playing an action game."