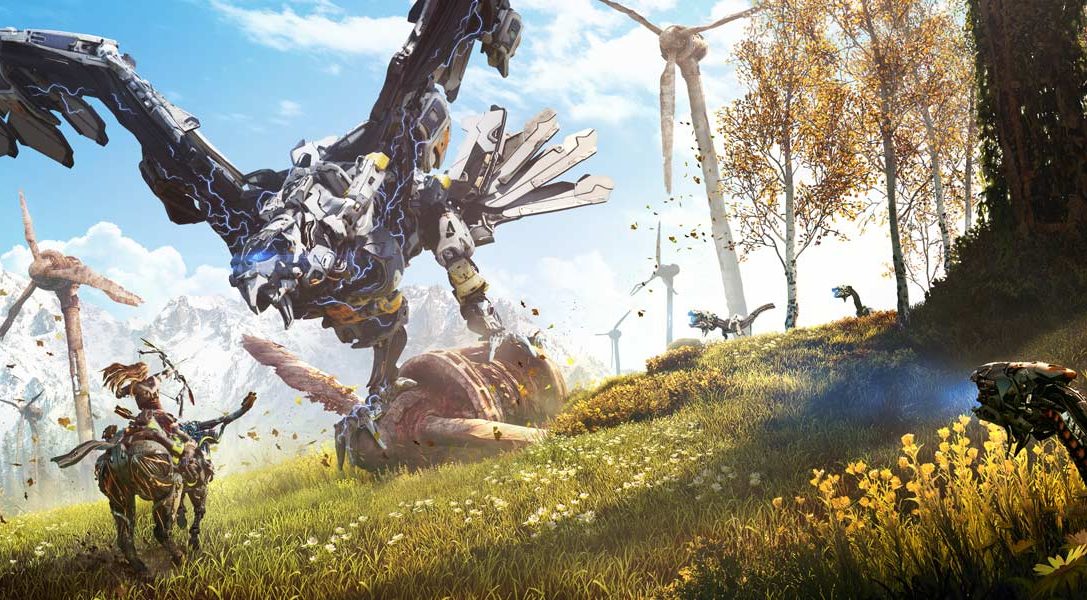 Guerrilla Games focuses on some of the key figures that'll appear in its futuristic adventure
To date, Horizon's trailers have offered glimpses of the game's majestic post-post-apocalyptic world and awe-inspiring machines. There's a lot we've yet to show, but we're starting the New Year with a big new trailer that focuses on yet another threat for Aloy to face.
The video likewise affords glimpses of some of the allies who may join Aloy's cause, from the mighty to the mysterious.
Who are these masked warriors, and what is the source of their power over the machines? Who will rally to Aloy's side on the field of battle? The answers to these and other questions will be revealed on 1st March, 2017, when Horizon Zero Dawn releases exclusively for PlayStation 4. For everything Horizon Zero Dawn, keep your eyes on our Twitter and Facebook channels for new updates.