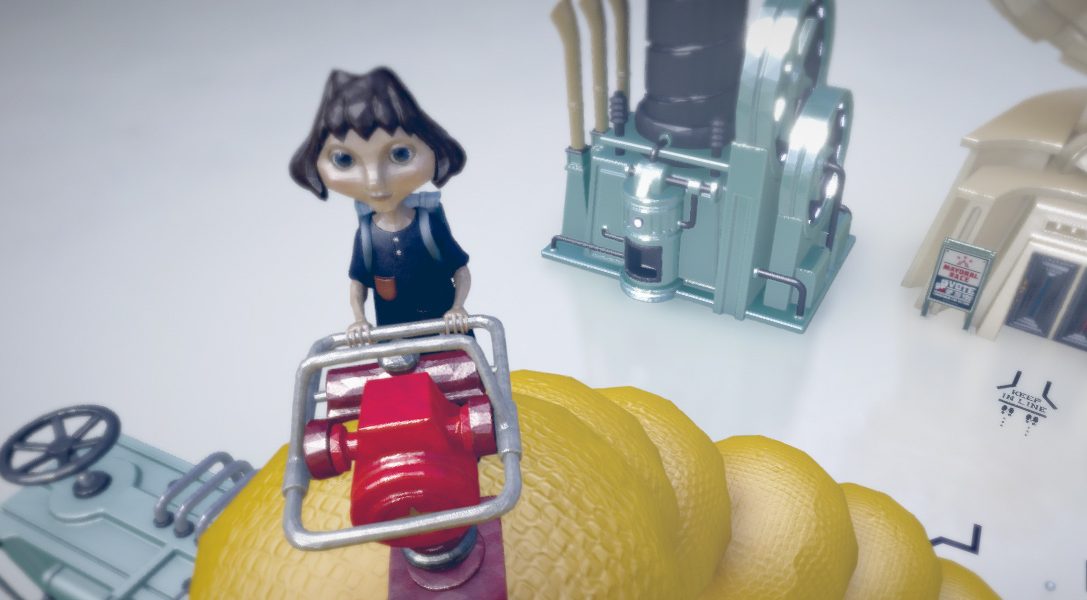 Increased level cap, new islands and festive outfits headline new additions
Today we are pleased to announce that there is a massive free Christmas update now available for our PS4 sandbox adventure The Tomorrow Children.
The Tomorrow Children has seen huge numbers of users flock to its neo-Soviet reality from all over the world and this very international community has helped shape the game enormously.
The version 1.2 update is a reflection of feedback we received from the community.
Some of the key features include:
Level cap raised to 60
Revamped praise/snub system
New variations of the tools and weapons
Heaps of new islands added
New Izverg Type
Holiday season themed costumes and facilities
Earn your praise and snubs with a revamped system
The praise and snub system has now been revamped and players can now earn the chance to praise and snub other players via toil. Your status within a town rises depending on how often you have been praised by other players. Can you attain the elusive three star citizen status?
New tools and weapon variations
Many tools now have extra variations added such as jack-rammers that can build terrain in a number of different shapes, or a specialised shotgun with a high chance of a critical hit. These new variations are not to be missed! Availability will differ between towns and in-game shops so be on the lookout when they're in stock.
New islands
We have been adding a number of new islands periodically since release, with over 30 island variations now making its appearance on the void. Enjoy some of our best creations with this new update!
New Izverg: creepy crawlies in the depths!
Watch out for these six-legged creepy crawlies that like to hang out in dark caves. These dangerous creatures are known to harm you even when you are near them. It is best to turn around and run away or take them out with your shotgun.
Holiday season costumes and facilities
We will be offering a number of seasonal costumes such as the "Caroler's Robe" and facilities for a limited time to help celebrate the festivities! Be on the look-out for in-game notifications for more details.
Earn some bonuses by participating in a Holiday Event!
From 8th December, a "holiday event" will be held for a limited time. Players who complete the conditions below will be presented with a bonus item! We will also be holding some sales and special log in bonuses, so be sure to check it out.
The Tomorrow Children Holiday Events
Receive 10 praises from a comrade!
  [Period] 8th December – 1st December 2016
  [Reward]  Top Sparkle(Boost can)
Earn 100 toil at the ministry of labor!
  [Period] 8th December – 21st December 2016
  [Reward] PropellaPop (Boost can)
Using the ,"Megaphone", "Comrade's Megaphone", "EagleCorp Megaphone" or a "Tape Recorder", send a holiday message ("Happy Holidays!") to a comrade.
  [Period] 15th December – 21st December 2016
  [Reward] Big R (Boost Can)
Participation Rewards

  [Distribution] 25th December 2016 to 31st January 2017
  Players will be awarded the items upon log in to a town during the specified period.
Limited time only log in bonus

Comrades who log in to a town on 24th December and 25th December will receive 100 coupons upon log in.
Limited time only sales!

A special costume "Caroler's Robe" will be available on the Black market for 100 Freeman Dollars. Item will be available between 8th December 2016 – 11th January 2017