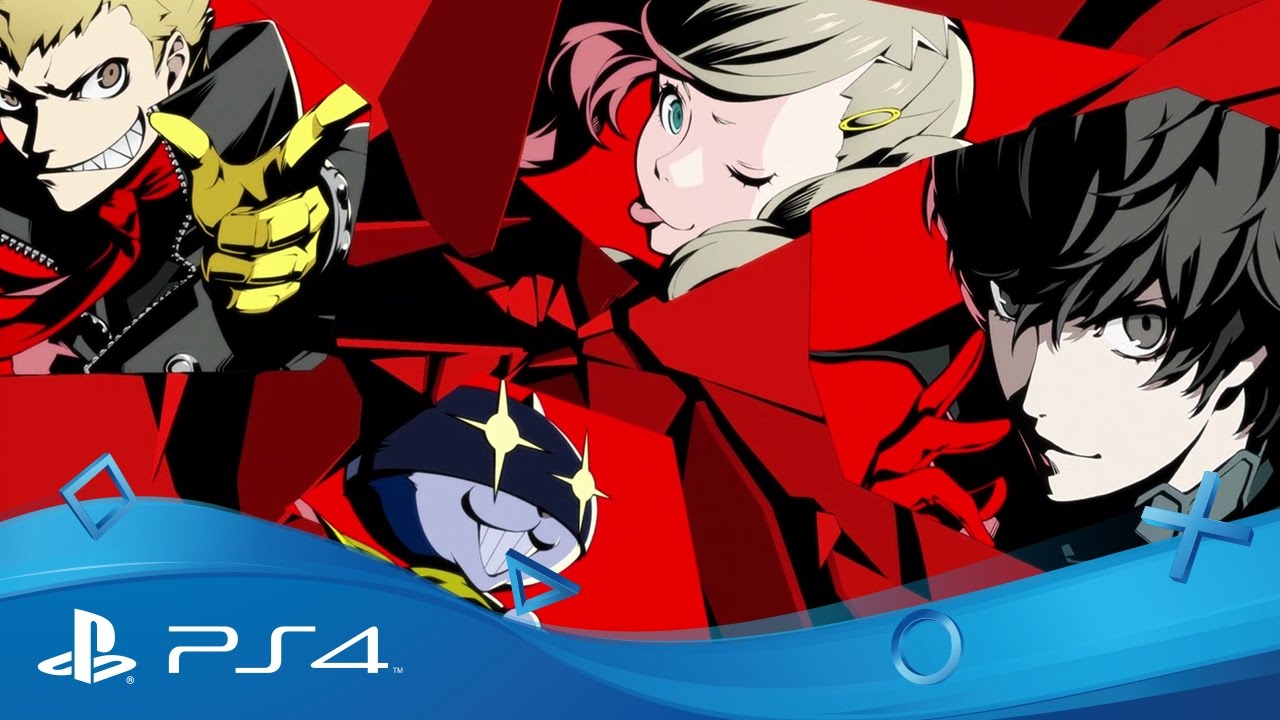 Digital pre-orders come with exclusive Theme, Avatars and DLC item
PlayStation & PSX fans; we have some exciting Persona 5 news to share with you today!
We've already talked about the fact that we're now adding Dual Audio to the full Persona 5 release for free…so let's get to the juicy stuff!
Firstly, that Ryuji Theme & Avatar set that Atlus launched the other week? We did initially intend for a 24 November release, but due to some last-minute issues, the theme didn't go live on PlayStation Network. But! We've rectified that problem, and can now fully confirm the theme is live and free for 24 hours from the 5th December at 10am GMT / 11am CET in Europe! Grab it for free before it's too late!
For those wondering about who the Phantom Thieves are – and the dual lives they lead as high-schoolers by day – dive headfirst into their world of adventures in this newly released Story Trailer! Their mission? To rip off the protective masks society forces people to wear and expose society for what it really is… Marking the return of the award-winning series on home consoles, we can't wait for you to take on the world as the Phantom Thieves!
That's not all! Today also marks the start of Persona 5 digital pre-orders on PlayStation Network. All digital pre-orders will receive bonus digital content, including the "Protagonist Special Theme & Avatar Set," which includes a dynamic theme AND 3 protagonist avatars. It also includes an in-game DLC item – the "Izanagi & Izanagi Picaro Set," which gives players the ability to summon Izanagi from Persona 4 into the picaresque world of Persona 5! It includes 2 Izanagi designs – the original & a special Picaro variant that reflects Persona 5's aesthetic!
Brace yourselves, we've got tons more news to share soon (If the Phantom Thieves don't steal it first!) Persona 5 launches on PlayStation 4 & PlayStation 3 on 4th April 2017!