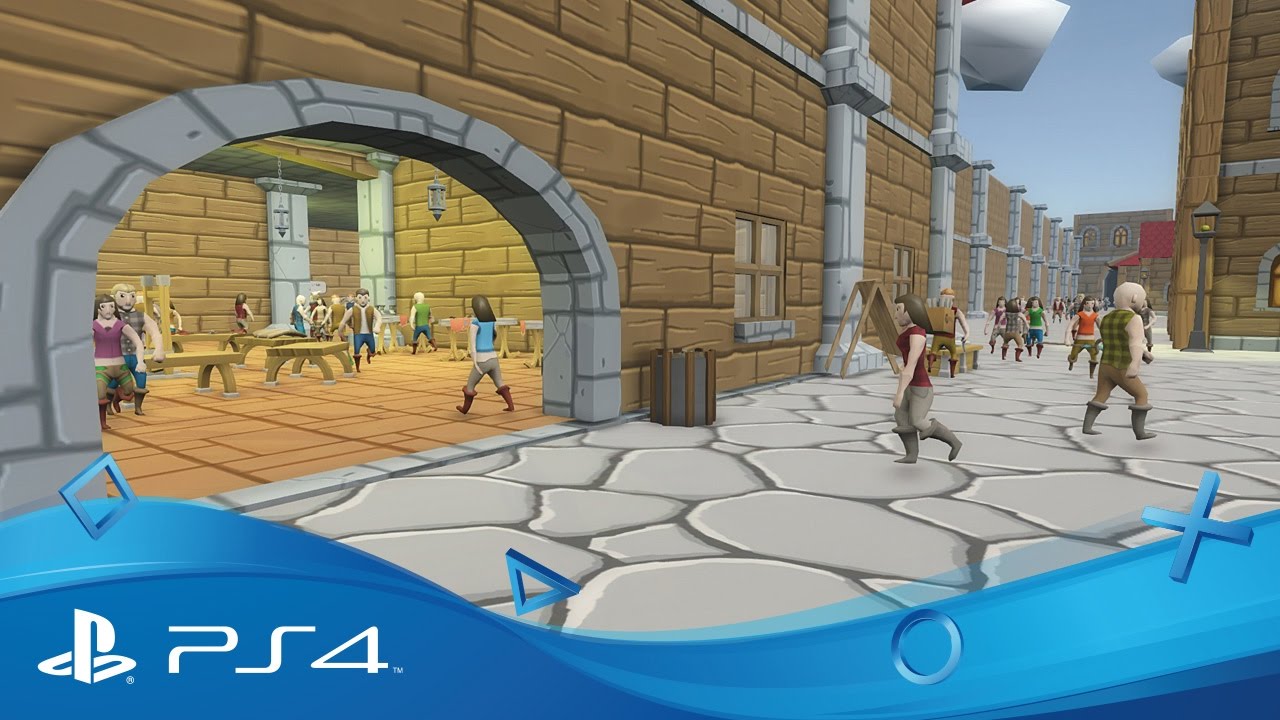 Stock your store with weapons, fancy hats, sturdy armour and magical potions
We're very excited to be bringing Shoppe Keep to the PS4 in early 2017! Our fantasy business management game has found a great home among gamers. However, we want to welcome more players than ever before to the completely normal world of Shoppe Keep, and so we are bringing the game to the PS4 early next year!
What have PC Shoppe Keep players said about the game? "The concept of this game is really amazing!"; "Just an amazing game"; "This game is legendary."
So what is it that's so good about Shoppe Keep?
Grow and run your business
Setting up shoppe in ye olde world of Shoppe Keep is one of the first things you'll do once you get your hands on the game! You have the ability to choose your own stock, set your own prices, and layout your shoppe-floor however you wish to. Though, be warned! Your customers can… overreact just a little bit if you make choices they do not favour.
Sell to a wide range of customers
Come early 2017, you'll be able to sell staffs, swords, bows and arrows, mage cloaks, warrior armour and much more! You'll stand at your store entrance like a proud parent seeing their child off to school – but instead, you'll be seeing your customer walk off to battle a dragon in your best armour, probably never to return again.
Buy a huge mechanical grinder?
You'll often have to clear up the mess made by pesky customers, and you'll need something to rid of the excess. What you choose to chuck in the grinder is up to you…
Murder store enemies!
Sometimes thieves and barbarians can completely wreck the very Shoppe that you've worked so hard to build and maintain! Swords and magic are at your disposal to… dispose of trouble.
Sweep corpses from the floor!
Don't want to fill your store's grinder with flesh and bones? Then use the mighty broomstick to clear up!
As you can tell, Shoppe Keep will deliver an entirely relaxing game about being a shoppe keeper in a lovely fantasy world! Tell your friends all about this perfectly safe and calm game, and we'll see you all on PS4 in early 2017!