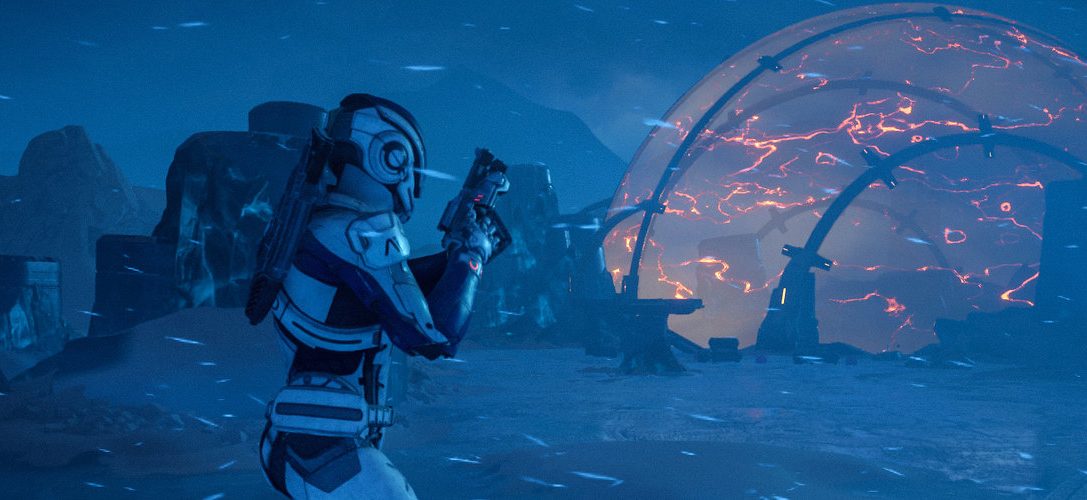 Take a closer look at the next entry in Bioware's acclaimed sci-fi saga
N7 Day is a celebration of the Mass Effect universe and the game's amazing community. Today, we're extremely excited to take our fans far beyond the familiar boundaries of the Milky Way and into the depths of the Andromeda galaxy.
We've got a new trailer to share that shows off the latest chapter in the series, a tonne a great giveaways, and we're also launching the Andromeda Initiative to help make sure you get all the training you'll need to succeed in your mission.
In Mass Effect: Andromeda, you'll take the role of the Pathfinder, leading humanity's search for a new home in the uncharted and unforgiving region of an entirely new galaxy. You'll experience a deeply customisable progression system as you lead your squad through undiscovered alien worlds, and utilise advanced weaponry as well as a host of special abilities.
To top it all off, the critically-acclaimed Frostbite engine, which powers Mass Effect: Andromeda, will bring all the visuals, action, emotion and worlds of Mass Effect to life like never before.
Keep your eye on PlayStation Blog and MassEffect.com for all the latest on Mass Effect: Andromeda, and sign up for the Andromeda Initiative for pre-departure information and training.
We hope you enjoy the new trailer, and Happy N7 Day!