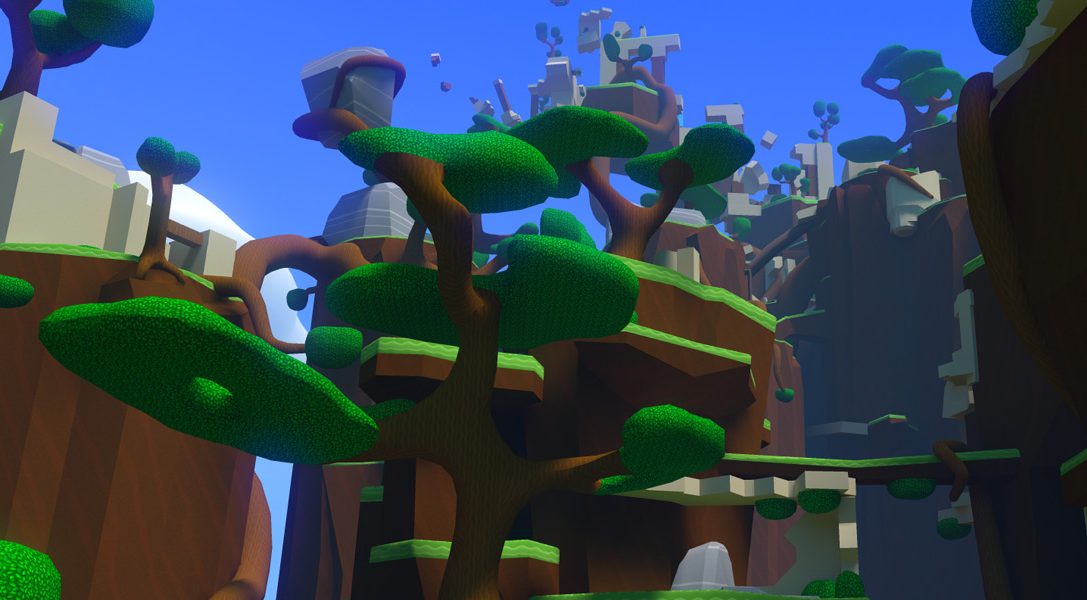 Developer Psytec Games offers insight into its grapple hook exploration adventure
Welcome Guardians! Having an awesome time swinging & soaring in the Windlands on Playstation VR? We have penned a few suggestions to ensure you get the best out of the game, and improve your skills!
1. Explore!
First order of business: grab the first three power crystals in "Jungle" and make your way to the city! Don't forget to listen for the sound of crumbling rocks. They can lead you to other hidden secrets…
2. Practice makes perfect!
Spend some time practicing your locomotive skills. Windlands is a pick up and play adventure. However, its controls can lead to a deeper experience.Try double-jumping from walls (double tap X while airborne & approaching a wall) and grapple to a nearby tree, or jump from a tall cliff and grapple to a branch at the very last second to send yourself soaring up into the air!
3. Attempt a challenge or speed run
If you are a competitive Guardian, then the Playgrounds and Speed Run challenges are the place to be! Playgrounds offer a collection challenge: grab the golden orbs as fast as possible and make your way to the finish.
Your eagle eye skills will definitely be put to the test here, not only will you need to locate the orbs, but finding the fastest route to them will pose another significant challenge!
The pressure is on! Jump into one of the Speed Run Challenges and climb the ranks of the leaderboards by reaching the finish as fast as possible. You'll need to think fast and be ready for anything
The challenge maps are accessed through the smaller portals on each island, you open the portals by returning enough Crystals to the center of the Hub.
4. Submit your clips!
Just pulled off an epic grappling + wall jump combo? We want to see! Be sure to hit the SHARE button and show us your moves!
5. Relax, sit in a tree, hang out with the birds
There really is nothing quite like relaxing atop of Jungle, the wind blowing past your ears, the birds singing and enjoying the beautiful views and soundtrack.