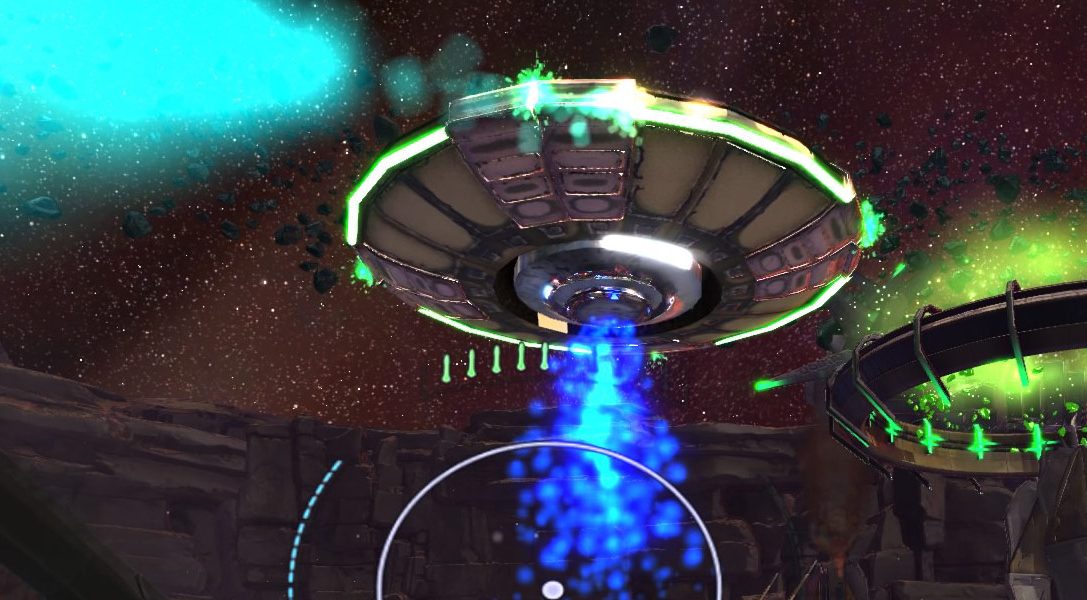 Check out brand new trailer for title due 13th October, available as upgrade for owners of SSU
Hey everyone, I'm very excited to share that the Super Stardust series blasts onto PlayStation VR with a whole new perspective of gameplay.
Developed by D3t Ltd, Super Stardust Ultra VR has an entirely new, exclusive PS VR mode called Invasion Zone.
For the first time in any Super Stardust game, you can jump inside the cockpit, putting you right in the centre of the action, defending your base from the planet surface.
Equipped with the latest tech and weaponry the new targeting system is fixed directly to your head movement…..look to aim/target and pull the trigger!
Check out the latest trailer….
As well as Invasion zone, Super Stardust Ultra VR also supports all of the other 9 classic game modes, so you can enjoy the most immersive experience in the franchise so far; you now get a full 360 degree view of the solar system whilst you are battling waves of enemies amongst a deadly meteor storm.
Launching on 13th October, to cater to everyone's Super Stardust Ultra VR needs, we've given you some different options. So for those of you who already own Super Stardust Ultra, you just need to buy the PlayStation VR upgrade. For those Super Stardust Ultra newcomers you can simply download the entire game from the PlayStation Store or at retail via Blu-ray.
Thanks for reading.