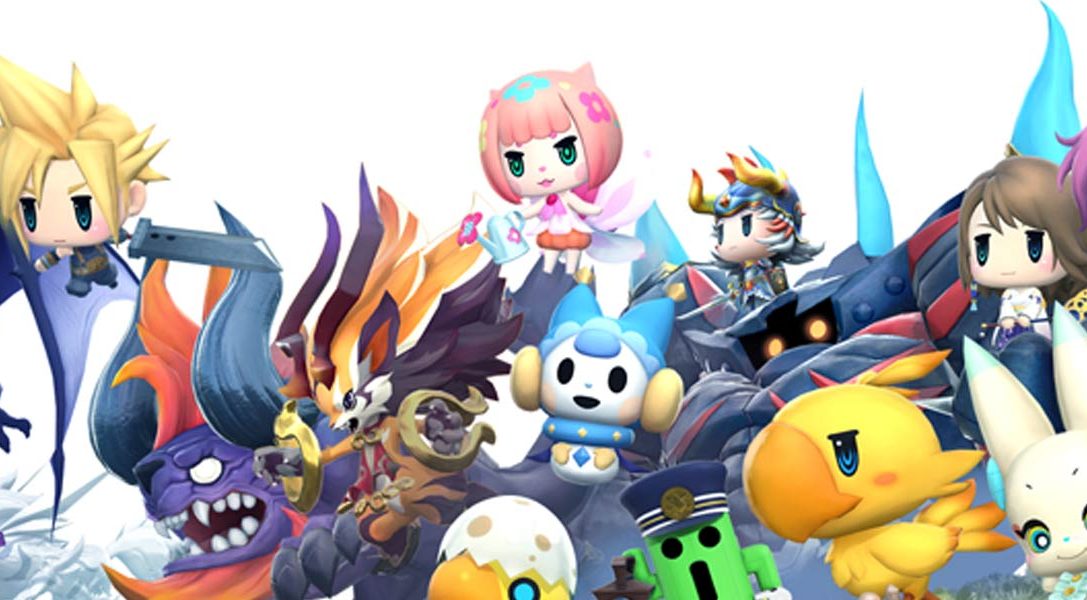 The latest footage plus news on the Day One and digital editions of the game
Will you… or will you not accept the consequences? In the new trailer for World of Final Fantasy, released at Tokyo Game Show 2016, discover more about the twins Lann and Reynn and their roles in Grymoire as Mirage Keepers. Check it out below!
In World of Final Fantasy, you take control of the twin siblings Lann and Reynn as they step into the vast world of Grymoire to learn the truth about their pasts. Here you will discover that stacking things on one's head is perfectly normal and you'll do battle with iconic Final Fantasy Mirages by stacking them to form strategic (and adorable!) Mirage towers. If you're a Final Fantasy fan then you'll encounter lots of familiar faces from the franchise in super cute, chibi form and if you're new to the Final Fantasy series, don't worry, you'll get to know these beloved characters as you journey through the game.
Last time we spoke here on the PlayStation Blog, we announced the World of Final Fantasy Collector's Edition, which is now sold out in Europe! I hope you managed to pre-order one but for those that weren't so lucky, don't worry, you can still pre-order the Day One Edition which comes with a bunch of awesome content on both PS4 and PS Vita.
In the Day One Edition of World of Final Fantasy you get the game (obvs), plus Sephiroth as a summon to aid you in battle, the Red Bonnetberry, White Chocobo and Glow Moogle Mirages as well as the Japanese voice over.
If you'd rather get the game digitally on PSN, then you can totally do that too as we recently announced the PS4 Digital Version of World of Final Fantasy! This version gets you the same content as the Day One Edition, but we've also managed to throw in a couple of exclusive extras too. You'll also get the Cactuar Johnny and Crimson Armour Mirages as well as a static theme, a preview of below:
You can pre-order the Digital version of World of Final Fantasy from PSN right here.
Be sure to follow and like us on Twitter and Facebook!
We hope you're looking forward to stepping into Grymoire when World of Final Fantasy comes out on 28th October, 2016!