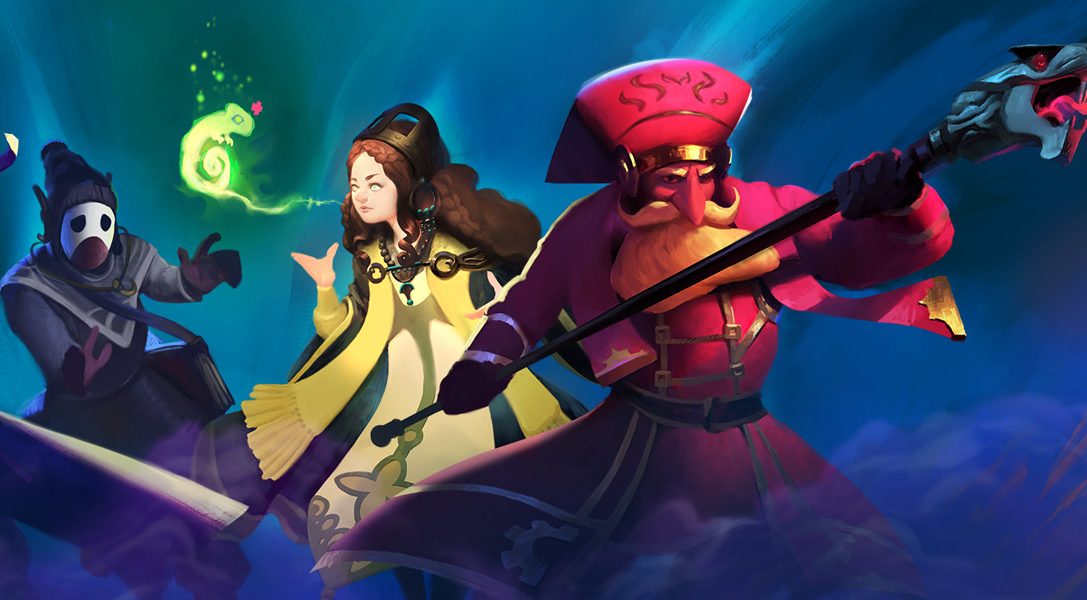 Trine developer Frozenbyte shows off its latest project
Wizardly greetings from Frozenbyte! We've got something new and magical coming for PS4 – a co-operative blast 'em up game of magic mayhem called Nine Parchments!
The game is about a group of drop-out wizard apprentices who decide to skip their training for a quick path to the Nine Parchments. The Nine Parchments are a set of spells that wizards normally practice for a year each, totalling at least nine years at the wizards' equivalent of a university – the Astral Academy.
As the wannabe wizards rapidly discover powerful new spells and ignore all safety aspects, it's only natural that their hasty progress results in lots of unwanted deaths. Be prepared for some very chaotic spellcasting action by checking out the announcement trailer here:
Currently Nine Parchments is still in an early alpha version, and we're aiming for a release some time next year.
To find out more, be sure to check out the Nine Parchments Twitter: twitter.com/nineparchments and Facebook: facebook.com/nineparchments, as well as the official website at www.nineparchments.com.