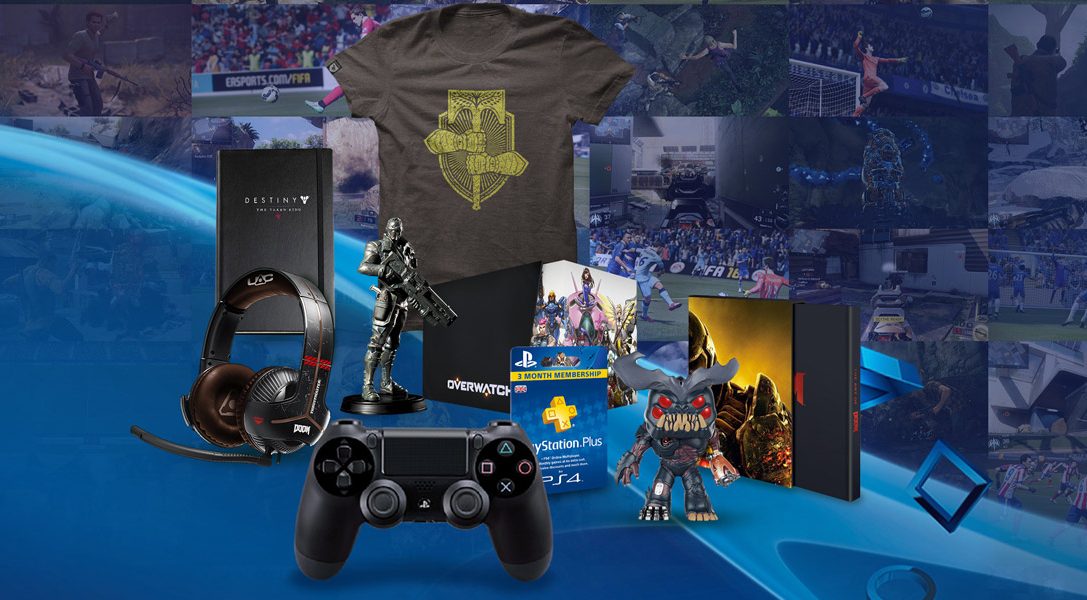 Find out which players won big last month in the PS Plus competition
PlayStation Plus members submitted hundreds of videos for June's #PLUSMOMENTS challenges. A big thank you to everyone who took part and, of course, congratulations to all our competition winners below!
Game

Challenge #

Position

PSN IDs

Uncharted 4

#down

1

wardragon989

#down

2

Jacko_the_lad

#down

3

SplinterQuake

#kill

1

BLUE-DREAM911

#kill

2

Loaf112

#kill

3

SplinterQuake

#rope

1

RagnarMoh

#rope

2

Skarra

#rope

3

MacroMoodle

FIFA 16

#volley

1

TipTup360

#volley

2

Winteria

#volley

3

hammers73

#save

1

CSarge07

#range

1

WidowSevenNine

#range

2

Conaldihnio

#range

3

showafacedkilla

CoD Black Ops III

#head

1

eddy3535

#head

2

hotrod-95

#head

3

raumenai

#special

1

FameOne

#special

2

harrythomas900

#special

3

HOQ-81

#throw

1

xOhJack

#throw

2

Lydon2004

#throw

3

seano-160
We'll be reaching out to all the winners shortly with details on how to claim your prizes, so watch out for an email from us.
In July, we're throwing down the gauntlet to Overwatch, Destiny and DOOM players with a brand-new selection of prizes, including Overwatch Collector's Editions and 5000 Destiny Silver! All July's challenges are available now, so what're you waiting for? Blow us away with your best performance in any of the following:
| | | | | | | |
| --- | --- | --- | --- | --- | --- | --- |
| Game | Challenge 1 hashtag | Challenge 1 detail | Challenge 2 hashtag | Challenge 2 detail | Challenge 3 hashtag | Challenge 3 detail |
| Overwatch | #ITSHIGHNOON | Share your best action with an Offense hero | #HEROESNEVERDIE | Share your best action with a Support hero | #GETBEHINDME | Share your best action with a Tank hero |
| Destiny | #DestinyHeadshot | Best headshot in crucible | #DestinyGrenade | Best grenade kill in crucible | #DestinySuper | Best use of a super in crucible |
| DOOM | #DOOMAIR | Best kill while in the air in online multiplayer | #DOOMMULTI | Best multikill in online multiplayer | #DOOMREVENANT | Best revenant kill in online multiplayer |
To enter, simply share your clips on Youtube using the PS4 'Share' button. Make sure to include the hashtag 'PLUSMOMENTS' and the individual challenge hashtag, separated by a comma, in the tags section. You'll also need to include your PSN ID.
If, for example, your clip is for the 'Best kill while in the air in online multiplayer' in DOOM, you'll need to tag your YouTube clip will the hashtags '#PLUSMOMENTS, #DOOMAIR'. Please be aware that #PLUSMOMENTS is only open to PlayStation Plus members in the UK.
If you don't have these games, don't worry: PLUSMOMENTS will be featuring different titles every month and you're welcome to share clips from any online multiplayer game to the site for the rest of the UK to see, whether they are your best bits or your funniest fails.
Head to http://plusmoments.playstation.com for more details and to check out the competition.
Get gaming with PlayStation Plus and share your clips!