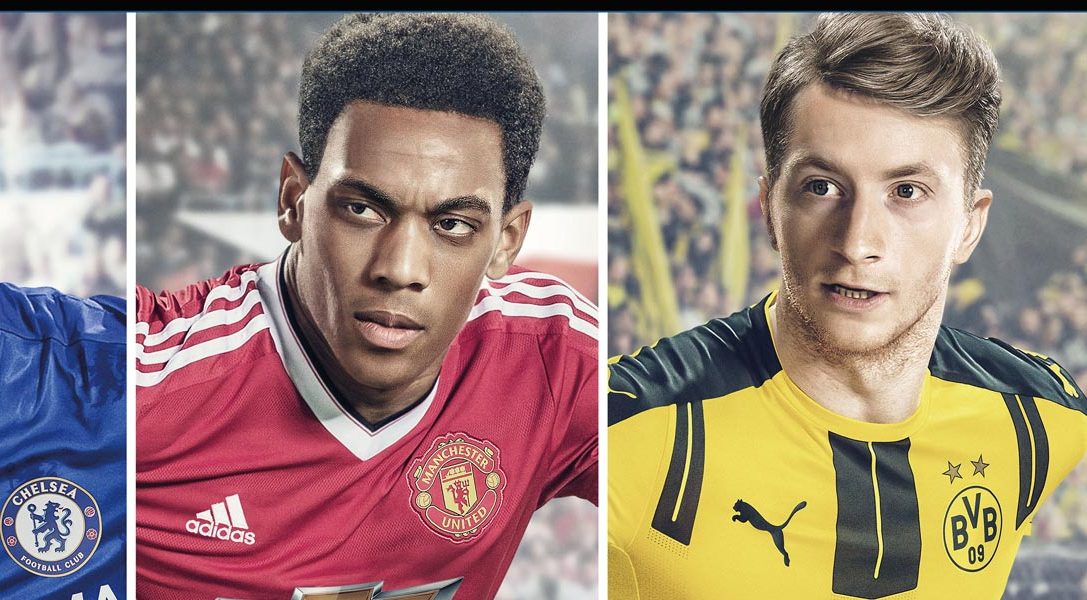 EA Sports' annual football franchise gets an all-new game engine
Today, we're thrilled to reveal that EA Sports FIFA 17 is powered by Frostbite on PlayStation 4. One of the industry's leading game engines, Frostbite delivers authentic, true-to-life action, takes players to new football worlds, and introduces fans to characters full of depth and emotion.
To see the full debut of FIFA 17 powered by Frostbite, fans can watch the EA PLAY livestream at 9:00pm BST/10.00pm BST on 15th June on http://www.ea.com/play2016/.
"Frostbite unlocks a whole new world of possibilities for the FIFA franchise and its fans," says David Rutter, VP and Executive Producer. "We have never been as excited as we are today about the future of football and the experiences we are going to deliver in FIFA 17."
FIFA 17 also introduces four new football ambassadors who have influenced complete innovation in the action on the pitch. James Rodriguez of Real Madrid C.F., Anthony Martial of Manchester United, Eden Hazard of Chelsea FC, and Marco Reus of Borrusia Dortmund are four world-class attacking footballers who are capable of changing any game.
They all worked with EA Sports to bring to life the gameplay innovation which will be revealed at EA Play. The ambassadors also appear in the FIFA 17 pre-order offer as loan players in FIFA 17 Ultimate Team.
Fans who pre-order FIFA 17 Super Deluxe Edition can get up to 40 FIFA Ultimate Team Jumbo Premium Gold Packs, Team of the Week loan players, and other FUT content. Click here to read about all our available pre-order offers.
FIFA 16 owners can save 10% on a FIFA 17 pre-order (Super Deluxe Edition). This offer is only available through FIFA 16 in game store. If you are playing FIFA 16 on console a banner will appear that you can click on, leading through to the pre-order with a 10% discount.
If you go on the store any other way, the title will be available to pre order but with no discount.